With several Kansas City restaurants closing their doors temporarily, many people in the food and drink industry are finding themselves without a paycheck. Waldo Thai Place plans to feed 150 of those service industry workers lunch today with help from Danielle Lehman, host and creator of the Open Belly podcast, and her show sponsor, ChowNow, an online ordering platform.
"The Open Belly podcast shares the stories of immigrant chefs across America, and ChowNow has been a supporter of ours from day one," Lehman says. "We've been brainstorming with them on how we can support not only the restaurants featured in the Open Belly podcast but our food service community as a whole during this time."
They reached out to executive chef Pam Liberda and her team at Waldo Thai Place to see how they could help donate meals to service industry workers who need it.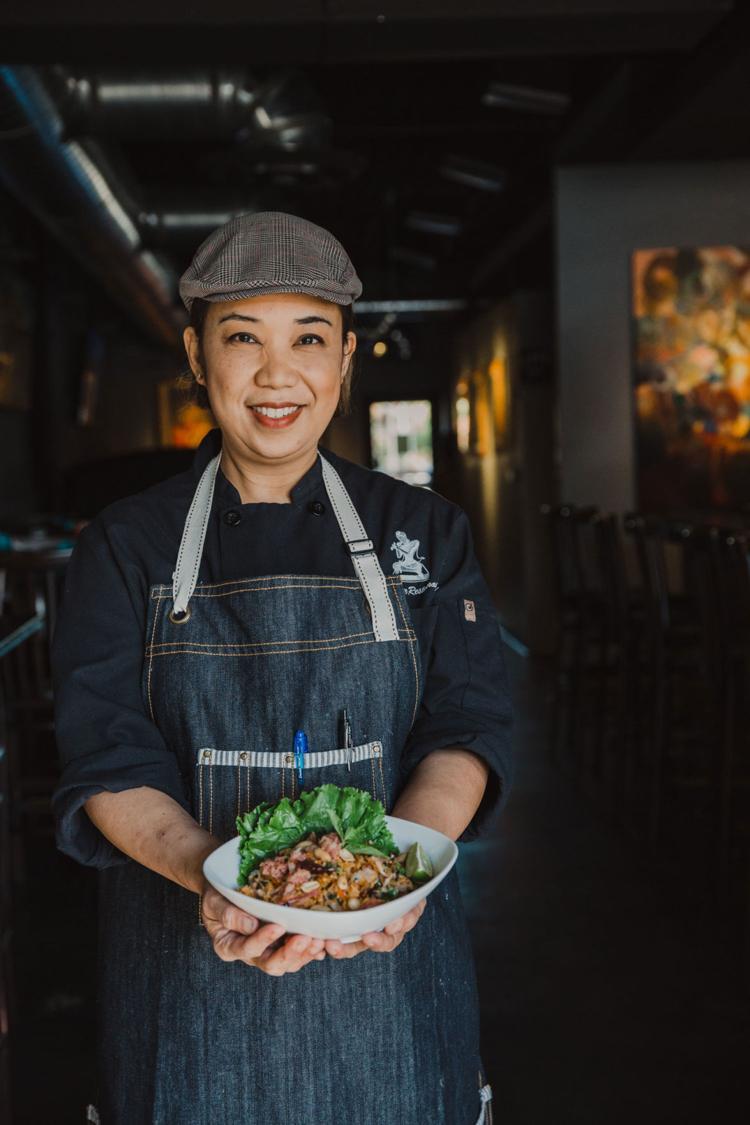 "It felt like a natural partnership to work with Waldo Thai since they're already so community-minded, and they were the first story featured on the Open Belly podcast," Lehman says.
Waldo Thai, working with produce donated from local wholesaler Liberty Fruit Co., is ready to serve 150 free curbside lunches today to displaced food service workers from 11:30am to 2:30pm.
To take advantage of this lunchtime meal deal, industry workers can pull up behind the restaurant, text 816.892.5648 with their name, car color and model, noting if they prefer a vegan meal. Someone will then bring the food out straight to their car. Service industry folks will need to show either a liquor card, food handler's card or paystub to receive the meal.
"We understand how hard it is to make a profit as a restaurant owner, especially when restaurants are mandated to close their dining rooms," says Chris Webb, CEO of ChowNow. "The mission at ChowNow has always been to put more money back into restaurant owners' hand, so we're proud to be partnering with Open Belly to support the Waldo Thai family this week and, in turn, feed displaced food service workers."
Waldo Thai Place, 8431 Wornall Road, Waldo, Kansas City, Missouri, 816.605.1188, waldothaiplace.com