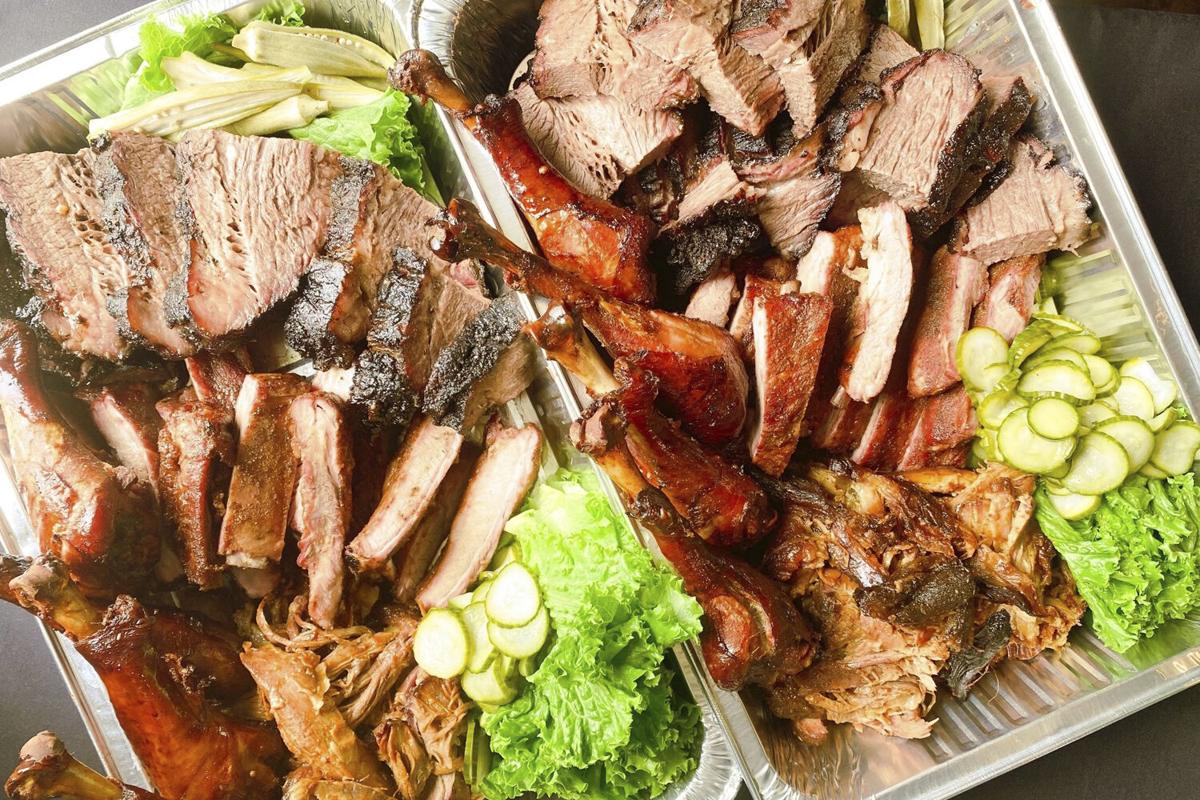 It was a nice surprise when chef Ted Liberda, co-owner of Waldo Thai Place, and his culinary team started showing up at the Overland Park Farmers' Market this spring with a smoker full of Isaan Thai-style barbecue, including beef brisket, pulled pork, ribs and whole chickens. It's now clear that it was all a part of his master marketing plan for his new brick-and-mortar concept, Buck Tui BBQ. 
The restaurant is set to open in January 2022 in the Southridge strip center located off Metcalf Drive and 121st Street in Overland Park, Kansas. The name refers to his own nickname, which translates to "fat boy," and is a teasing term of endearment within his circle of family and friends.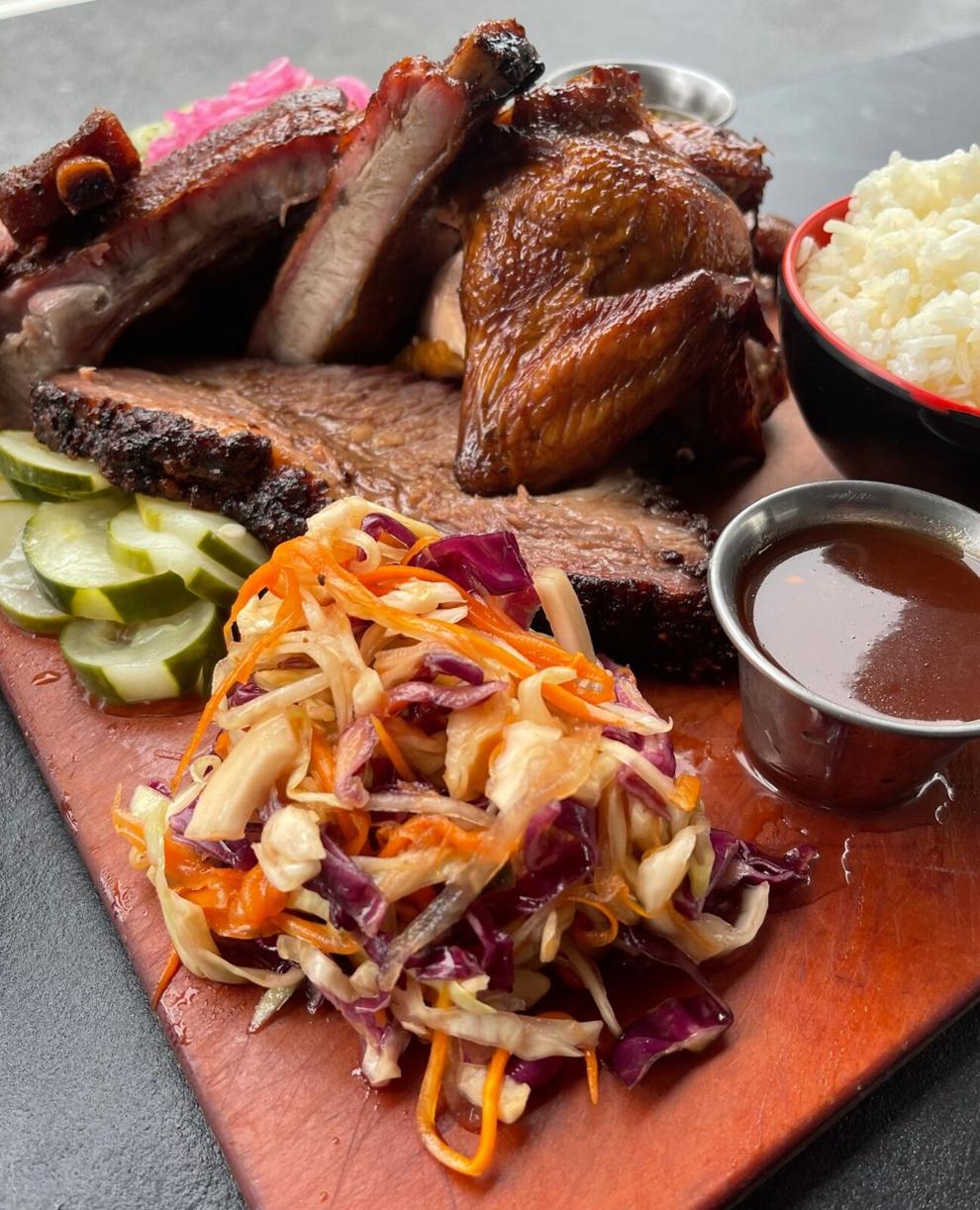 "We leased the former Frida's Contemporary Mexican Cuisine space at the beginning of this year with plans to open Buck Tui BBQ in the spring, but no sooner did we get the keys that we had a pipe burst in the space," Liberda says. "The good news is that we are going to get a practically new restaurant space once all of the construction is complete. The bad news is we realized we would not be open this year as planned, and I had already started hiring some amazing people to help me run this restaurant, so we took Taco Naco's former spot at the Overland Park Farmers' Market this year as a way to build a following before opening our restaurant."
Taco Naco chef-owner Fernanda Reyes Gonzalez and her husband blazed the trail after her pop-up success at the market a few years ago resulted in her opening her own restaurant only a few blocks away, so she happily connected Liberda with the team that runs the market. After a quick taste test, they welcomed Buck Tui BBQ to the market for the season.
The restaurant's specialty tacos are stuffed with al pastor, barbacoa brisket, chimichurri carne asada and cochinita pibil.
Chefs Ted and Pam Liberda will divide and conquer between their two concepts, with Pam full-time in the kitchen at Waldo Thai and Ted serving as executive chef and pitmaster for Buck Tui BBQ. Joining him is Kara Anderson, his new chef de cuisine, who will help source local ingredients and provide creative input on how to best use Liberda's barbecue.
Guests can look forward to platters that will be served family-style and include your choice of barbecued meat served with jasmine rice, house pickles, Thai barbecue sauce and tiger cry sauce.
"Kara will also be making Thai-style sausage in-house that I'll smoke, and there will be dumplings and a few more traditional Thai dishes made with my barbecued meats," Liberda says. "Sides will seem like familiar barbecue favorites but made with Thai ingredients, like our popular green papaya slaw, and our cheesy corn will be made with sweet corn, coconut milk, cheese and toasted coconut flakes. We will continue to source milk buns stuffed with our pulled pork from Little Butter Bakery."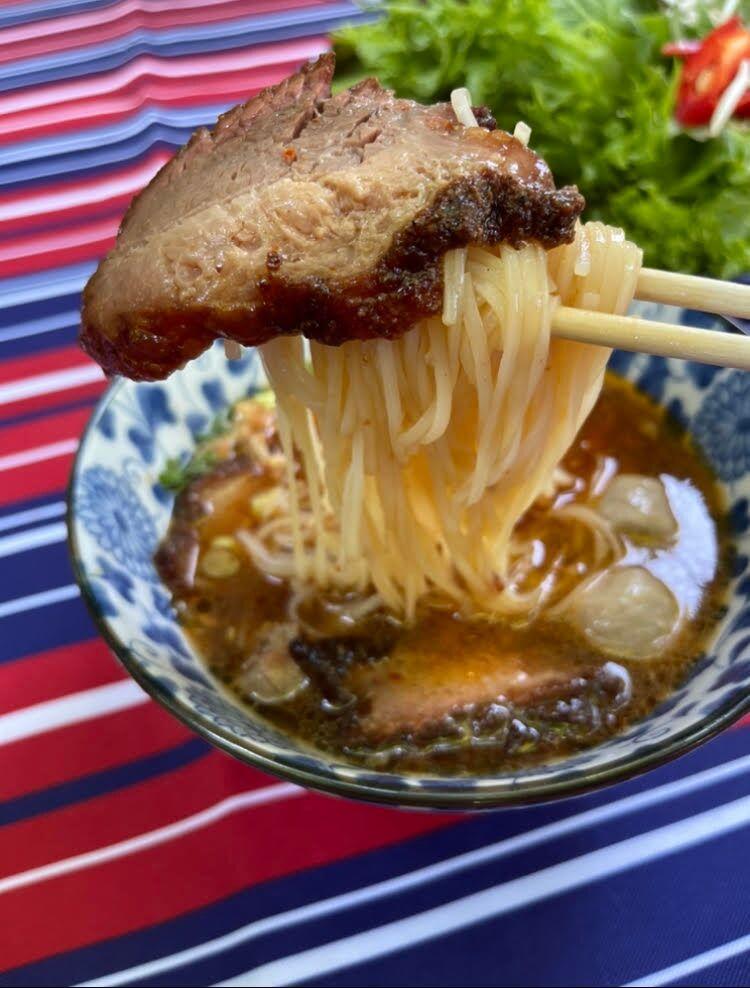 As for the cocktail menu at Buck Tui BBQ, talented local bartender Matsumoto Mari has come onboard as the beverage director to build a creative bar program around the fresh ingredients and Thai flavors in the kitchen.  
"The cocktails will need to be lighter and sweeter to go with all of the meats," Mari says. "We plan to run a no-waste kitchen and bar, so my challenge will be to use everything at my disposal to create my drink menus."
Décor for the new full-service restaurant will be loud and colorful with a full bar and an outdoor patio, where Liberda plans to park his smoker so guests can sit outside and watch all of the action.
"I grew up working in my mom's restaurants making traditional Thai dishes, but I also love Kansas City barbecue, so I wanted Buck Tui BBQ to bring both of those things together," Liberda says. "I am making traditional Northeastern Thai-style barbecue, cooking it low and slow over hickory wood like we do Kansas City-style barbecue. Pam and I have been talking about opening this concept for a long time, and I think the time is right now to do it. This is my version of what I think barbecue can taste like in Kansas City."
Editor's note: This story has been updated to reflect that the Overland Park Farmers' Market is blocks away from Taco Naco, not miles. 
Buck Tui BBQ (opening Jan. 2022), 7200 W. 121st Street, Overland Park, KS, bucktuibbq.com