Kansas City diners will soon have a new noodle bowl to look forward to digging into this month.
Ivan Orkin, chef and owner of New York City-based Ivan Ramen, has announced that he and his culinary team are working in collaboration with Omaha-based Flagship Restaurant Group – which operates 15 Blue Sushi Sake Grill restaurants – to deliver his signature ramen experience across the U.S. 
Starting Wed., Feb. 10, Kansas City diners will be able to get their hands on the coveted bowls of Ivan Ramen prepared to Orkin's exacting standards inside the kitchen of Blue Sushi Sake Grill in Woodside Village by placing a takeout or delivery order via IvanRamen.com.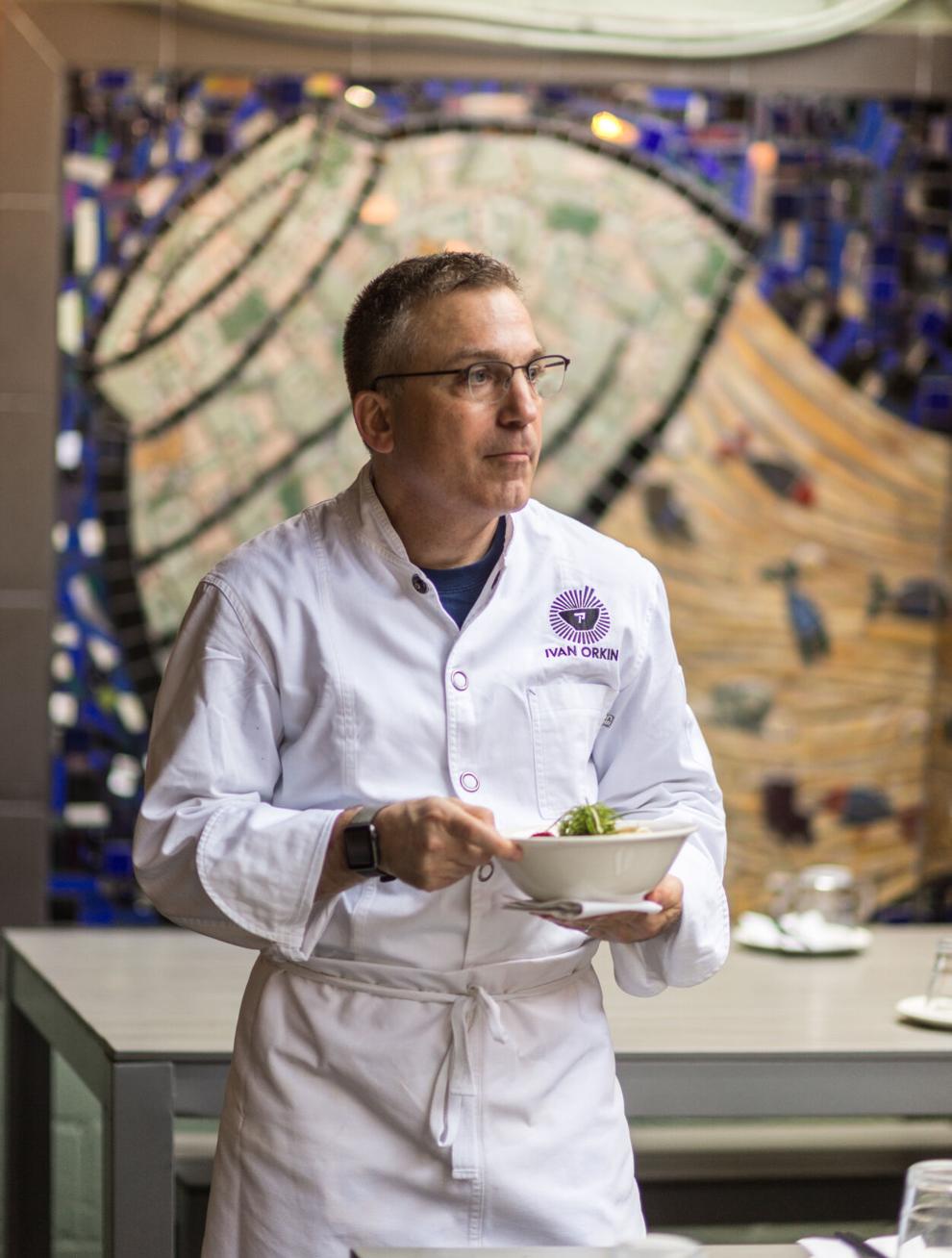 "It is an honor to partner with Flagship Restaurant Group and their Blue Sushi Sake Grill brand and be able to bring Ivan Ramen into many households and cities across the United States," Orkin said in a press release. "The pandemic has made it really difficult for many people to leave their cities and travel to markets like New York City or Tokyo, where they can get an authentic taste of ramen culture. I'm thrilled that I can give people an authentic experience that's on par with what they'd have at my Clinton Street location, in the comfort of their homes in locations like Lincoln, Nebraska or Dallas, Texas."
Orkin, who now owns two restaurant locations in New York City, is perhaps most famously known for opening the first American-owned and -operated ramen restaurant in Tokyo. When he met Flagship Restaurant group owners (Nick Hogan, Anthony, Hitchcock, Tony Gentile and Tom Allisma), they discovered they had the same values when it came to food quality, culture, craftsmanship and interest in sustainable seafood practices.
When the pandemic unexpectedly hit leading to drastic changes in the food and beverage industry, the two brands reconnected. Together, they were able to find an organic concept that worked for both parties: bringing the Ivan Ramen experience to a variety of cities, by way of Blue Sushi Sake Grill's locations and their in-house kitchen spaces.
Orkin and his team have spent the past six months assembling the key partnership elements with Flagship Restaurant Group to ensure the culinary talent is capable of upholding what could be considered the "gold standard" of ramen menus. This included sourcing the specific ingredients that come directly from Japan, where Ivan first gained notoriety.
Menu highlights include Ivan's signature ramen bowls served at his New York restaurants, such as tonkotsu, spicy red chile, vegan shoyu and Tokyo shio, as well as appetizers like Japanese fried chicken with toasted garlic caramel, togarashi and shiso ranch; steamed pork buns with soy-plum glaze and picked daikon; and spicy kyuri pickles with spiced rice vinegar and dill.
The Blue Sushi Sake Grill team and Orkin also worked together to come up with a selection of sake and Japanese lagers that pair well with the menu items.
"My Flagship Restaurant Group partners and I have always wanted to find a way to work with Ivan Orkin and his New York City team, but the timing was never right on either side," Flagship CEO and co-founder Nick Hogan said in the release. "Then came the COVID-19 pandemic and after a lot of creative ideation between both brands, an organic partnership came together that just worked. We wanted to develop a partnership that was less about putting our names on something together and more about giving people a quality and consistent dining experience, whether they enjoy a bowl of ramen at Ivan's flagship location in Manhattan or in the comfort of one's home in a market like Cleveland, Ohio, for example." 
Ivan Ramen will officially launch in Kansas City on Feb. 10, available exclusively for carryout and delivery at Blue Sushi Sake Grill.
Ivan Ramen from Blue Sushi Sake Grill at Woodside Village, 4705 Rainbow Blvd., Westwood, Kansas, 913.236.6100, bluesushisakegrill.com and IvanRamen.com