Grandview, Missouri, is now home to two new businesses located under the same roof. The Chive Cafe and Market, located next to Transparent Brewing, celebrates its grand opening on Sat., Aug. 22, and Sun., Aug. 23. Michelle Brown owns and operates The Chive, while her son Nolan is the owner and lead brewer at the brewery.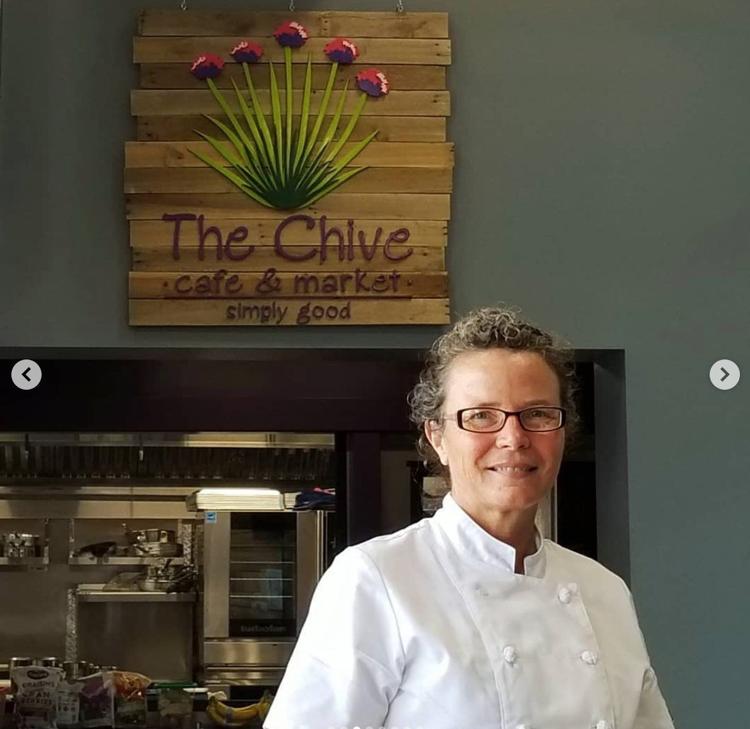 The Chive offers a from-scratch menu of healthy "elevated rustic" dishes with a sustainable focus. Prepared by chef Matt Ryan (Plate, Lazia), the dishes are made almost exclusively with locally-sourced ingredients from area suppliers such as Fair Share Farm, Borgman's Dairy Farm, Encore Coffee Co., Farrar Family Farm, Grand River Mushrooms and Turkey Creek Ranch.
Dishes range from beer-braised chicken street tacos with sweet-and-sour slaw and cilantro crema to Korean beef lettuce wraps. Amber ale, sourced from the brewery's taproom mere steps away,  is used in handmade beer pretzels and beer cheese sauce.
Michelle, a retired professional dancer who led three dance companies, needed another outlet after five years away from her former profession. She and her husband, Mark, operate Echo Farms and a large vegetable, flower and herb garden in Oak Grove, Missouri. A class on locally-sourced foods at Johnson County Community College (JCCC) originally spurred her interest in her farm-to-table café concept.
This weekend, two new businesses will open their doors in Grandview, Missouri.
"I'm goal-oriented, ambitious and creative," Michelle says. "I love to cook. I've spent the past 20 years gardening and am interested in self-sufficiency and locally-sourced food."
Over the course of two years, Michelle offered tastings of her dishes, paired with Nolan's homebrews, for around 10 to 20 people in her home. Guests gave feedback that helped the two refine their own recipes.
At The Chive, the kitchen is a tight space tucked into an upper level with the front counter, some retail display, and café seating below. Indoor and outdoor seating is shared with the brewery.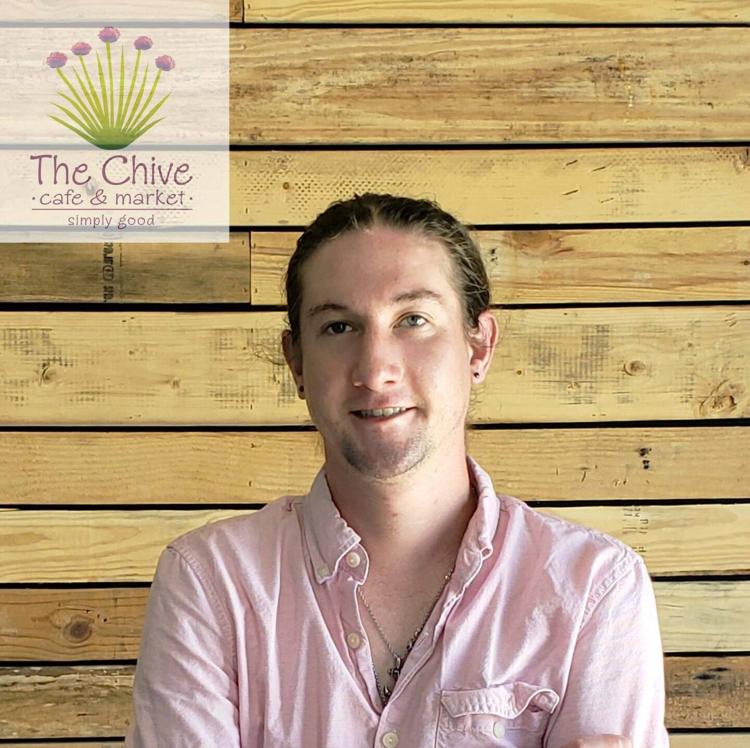 Chef Ryan refined his mostly self-taught culinary skills by taking classes at JCCC and working as a sous chef at Plate. "I execute the menu developed by Michelle and create food specials that have sold well," he says. "The menu is seasonal and subject to change based on availability of ingredients."
"We're still getting some of the kinks out and focus on giving people good food and service," Michelle adds. "We have a 360-degree concept, where the employees are trained for all roles in the front and back of the house. We share tips. We're all on the same page so the entire team is behind the whole [business]."
Now, Michelle and Nolan are ready to welcome guests from throughout the Kansas City area for fresh food and beer at The Chive and Transparent Brewing.
The Chive Cafe and Market, 14501 White Ave. Grandview, Missouri, 816.810.0630, thechivesimplygood.com