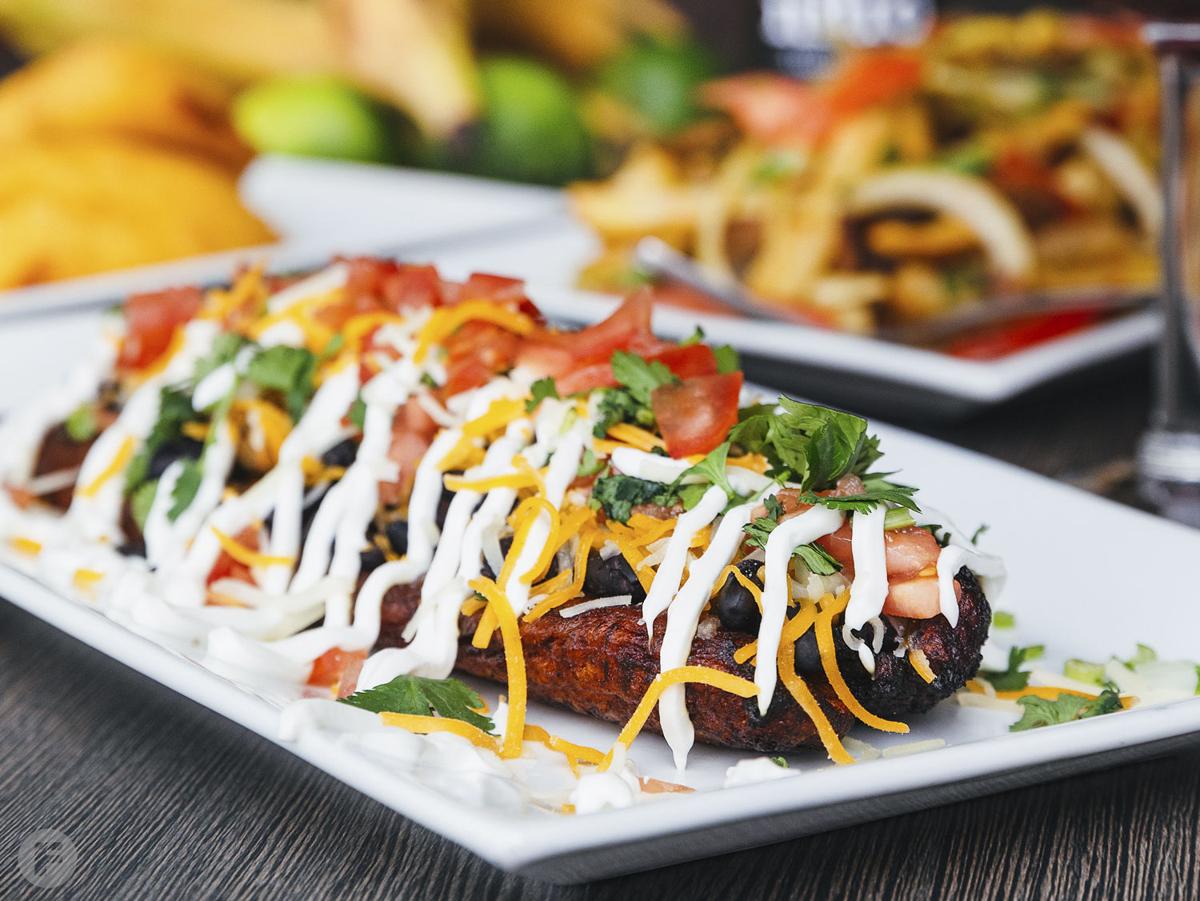 If you're trying to break out of a takeout rut, one of the best ways to mix it up is to try a cuisine you've never experienced before. In Lee's Summit, Missouri, Sabor Latino makes it easy to try dishes from several different countries all in one meal. The restaurant, which relocated to a new space last year, offers dishes from countries including Honduras, El Salvador, Mexico, Colombia, Peru and Costa Rica, just to name a few, so you have the opportunity to expand your palate with a single meal. 
Co-owner Fanny Ruiz de Chavez recommends first-timers try the restaurant's signature platano relleno, a traditional Venezuelan entrée. For this dish, a ripe plantain is covered in black beans, cheese, pico de gallo and sour cream. For an upcharge, you can also add chicken to the dish for some extra flavor and protein. The saltiness of the cheese and beans balances with the sweetness of the plantain for a dynamic and delicious bite. 
Sabor Latino is offering its menu for limited dine-in seating, carryout, curbside pickup and delivery within five miles. 
Sabor Latino, 22 SW Third St., Lee's Summit, Missouri, 816.272.0497, tasteoflatin.com