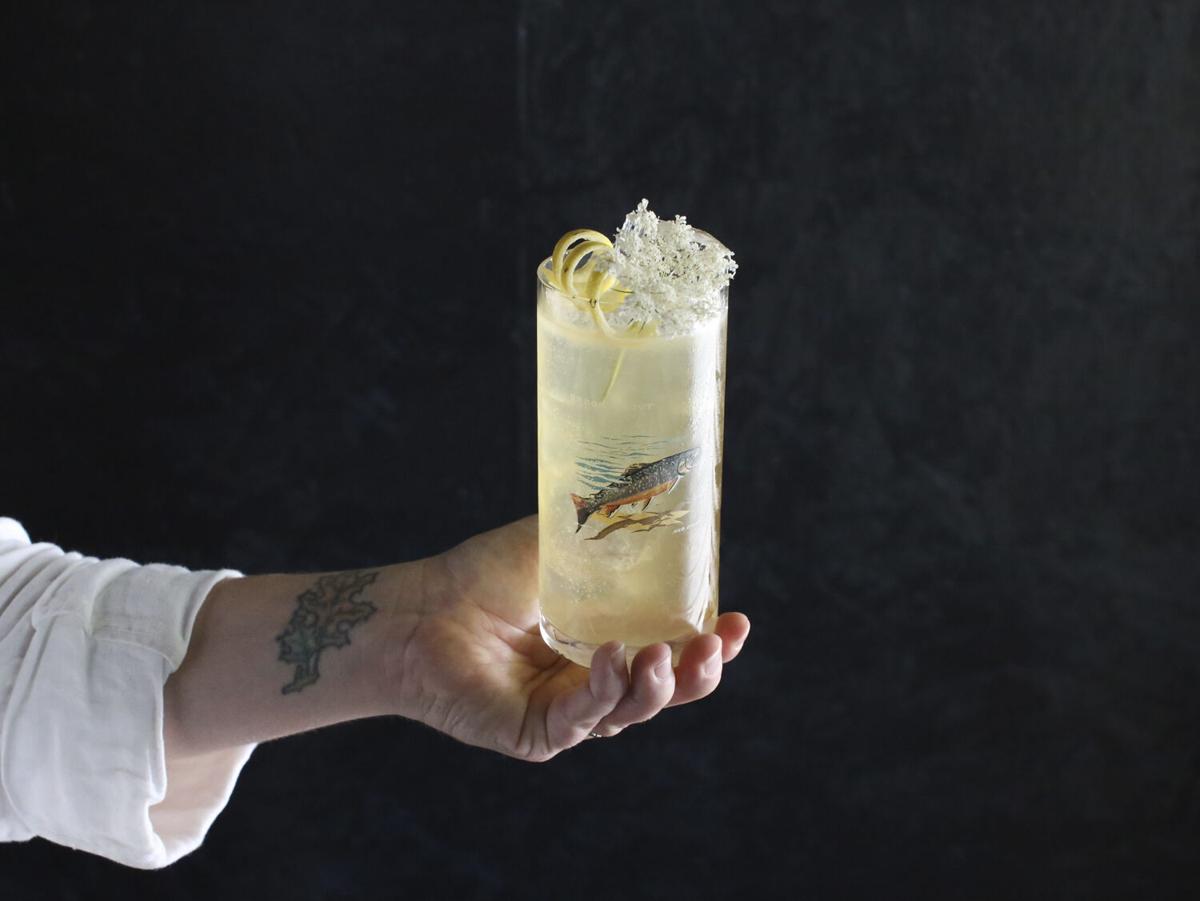 The rotating craft cocktails at The Campground in Kansas City never disappoint.
Right now, one of the most intriguing options is the Fortune & Glory. Bright, citrusy and complex, it's made with Letherbee Vernal 2021 grapefruit gin, elderflower-infused Lillet Blanc, a reduction of Retsina (a traditional Greek wine made with the addition of Aleppo pine resin), hopped grapefruit bitters, lemon juice and soda water.
Owner Christopher Ciesiel describes the drink as "a fancier play on the Tom Collins" – an image that's reinforced by the manicured lemon twist and Queen Anne's lace garnishes.
Try pairing the Fortune & Glory with lighter fare from The Campground's food menu, such as the cheese board or the Heirloom Bakery seasonal toast, which currently features Green Dirt Farm fresh sheep's milk cheese, roasted local beets, arugula and orange vinaigrette.
The Campground, 1531 Genessee St., Kansas City, Missouri, 816.612.3434, thecampgroundkc.com