"Changing the way Kansas City drinks" might sound like a bit of a tall order but, if anyone can do it, it's Bryan Arri. He hopes that his upcoming concept, Fern Bar, can be a cocktail destination that puts out high-quality drinks in a fun, inclusive atmosphere.
Arri has earned his stripes behind the bars of some of Kansas City's best cocktail locations. He got started in KC working at Manifesto in 2017 with Ryan Maybee, and he's worked his way through other top spots like Rye and The Monarch. He's also gone through the BAR 5-Day Program in New York City. He hopes to build buzz around Fern Bar by doing several pop ups over the coming months before opening a brick-and-mortar space in early 2021.
Over the past few years, the Kansas City cocktail scene has grown by leaps and bounds with the help of bartenders like Arri, and he's convinced that Fern Bar will stand out for a few different reasons. There are plenty of places to get world-class cocktails, but he hopes the atmosphere and philosophy of Fern Bar will help set it apart.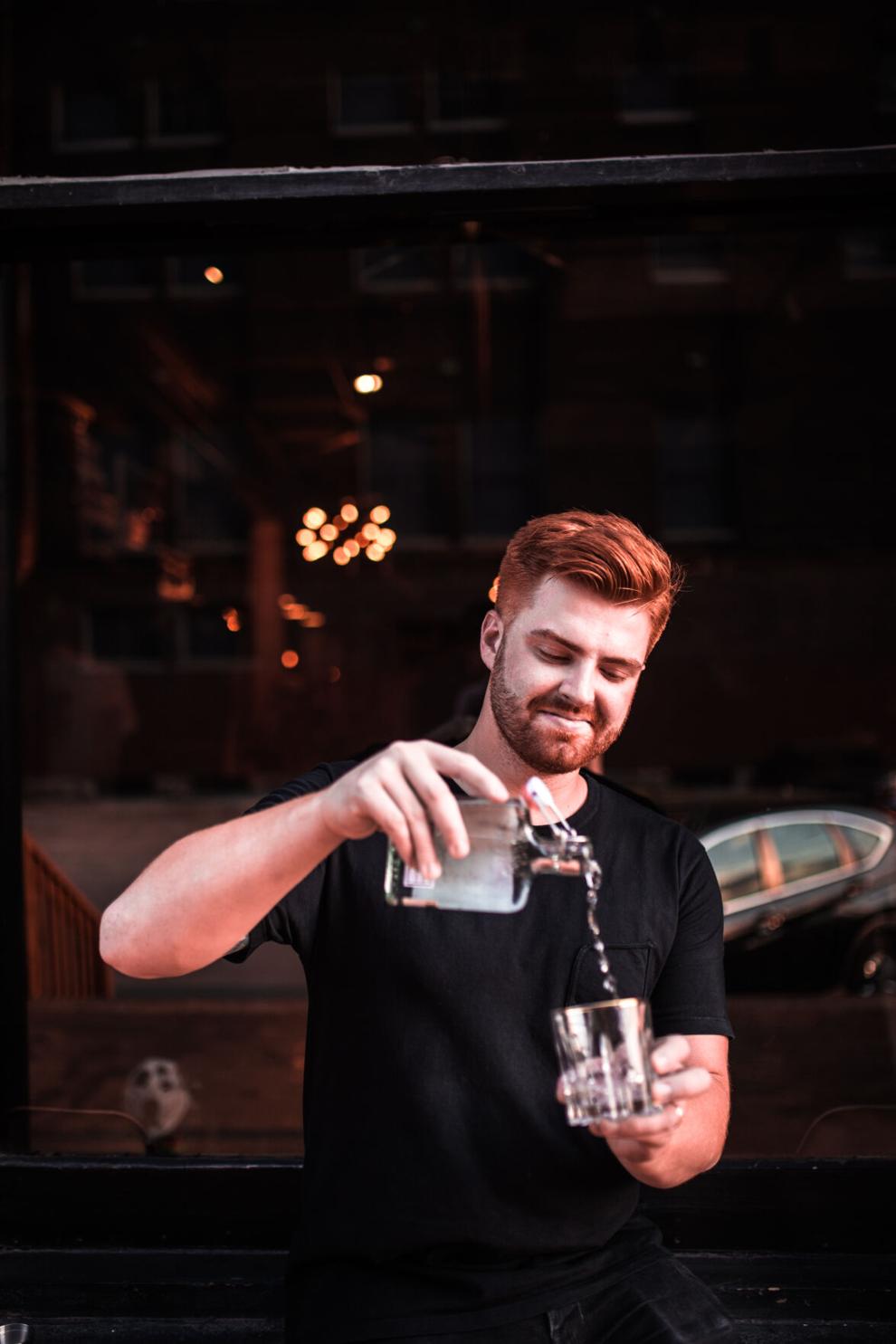 Fern Bar will focus its cocktails on two types of spirits: agave and sugarcane (mezcal and rum). The central philosophy of Fern Bar comes from Arri's grandfather, who joyfully preached "Life's a party and I'm in it," even when dealing with tragedy. Arri says that agave and sugarcane are the two spirits that he most associates with celebrations and laughter with friends. They make you feel "like everything is right with the world."
It goes even deeper than that, though. Fern Bar's other central focus is inclusiveness, in more ways than one. Arri explains that agave and sugarcane spirits are generally coming out of areas where underprivileged people are taken advantage of. One of Fern Bar's central commitments will be rooted in best practices, both in the bar itself and with the products it purchases. "You vote with your dollar," Arri explains. "We want people to come to Fern Bar knowing that we've done that homework for them." The ingredients used in Fern Bar's cocktails will all be vetted to make sure they are produced using best practices. "Integrity and honesty go a long way to develop a strong business presence," Arri says.
He also wants people to feel comfortable being themselves at Fern Bar. He argues that too many cocktail bars intentionally foster an air of exclusivity to the detriment of guests. He wants people to be able to get incredible cocktails, but not feel like they have to pretend to be something they are not in order to get them. He argues that good drinks are supposed to bring people together, and he hopes the atmosphere at Fern Bar can help breed that mentality.
Speaking of incredible cocktails, Arri and his crew have big plans for their pop-up menu. Essentially, they'll be taking the world-famous Daiquiris #1-4 from Havana's El Floridita, elevating the ingredients and presenting riffs on them through the lens of different cocktails. For example, an El Floridita Daiquiri made with rum, lime and maraschino will be translated through a Bijou cocktail at Fern Bar. Arri plans for his interpretation of the drink to use high-proof rum, Riesling, Ming River, a passionfruit-rum shrub and fresh lime juice. Fern Bar will have multiple variations on each of El Floridita's Daiquiris, so you can fashion yourself as a modern-day Hemingway whenever you order.
The details of Fern Bar's official opening are still in the works, though Arri plans on the concept having its own space in early 2021. Leading up to that, Arri plans on hosting several pop-up events at various other spots around the city. He doesn't want to give exact specifics at this point, but encourages interested people to follow Fern Bar on Instagram to be notified when details become more available. He does hint that there are several in the works, with the next on the way in the very near future.
Arri's experience and vision for Fern Bar should make it stand out as a premier cocktail bar in Kansas City, whenever it gets to open. If you're interested in getting a sneak peek of what's in store, make sure to check Fern Bar out on social media so you can get the details for its upcoming pop ups.
Fern Bar, facebook.com/fernbarkc