All hail King G, a stylish new East Crossroads bar and delicatessen coming soon from Kansas City brewer and bar owner Eric Flanagan.
Located on the corner of 18th and Locust, right on Art Alley, King G will feature two concepts in one: a bar and a deli. The bar will take inspiration from the neighborhood in both its décor and drinks, serving craft beer, natural wines and quality cocktails. Next door will be King G delicatessen, which will share a kitchen with the bar and provide both happy hour snacks and charcuterie along with deli sandwiches, salads and sides. The menu was developed by chef and consultant Howard Hanna, founder of the Manaia Hospitality Group and perhaps best known as the chef and co-owner of The Rieger, which closed during the pandemic.
A brewer, experienced beer purchaser, Certified Cicerone and Certified Beer Judge, Flanagan has in-depth knowledge and passion for beer education and brewing. Over the past 15 years, he's worked for and operated multiple beer-focused restaurants, bars and bottle shops including Leinenkugel's, Westport Ale House, 99 Hops House, McFadden's, OFFKEY and Bridger's Bottle Shop. When not working on his latest project, you can find him working as a brewer and bartender at Sandhills Brewing Co. in Mission, Kansas.
At King G, Flanagan says that the bar and deli will each have their own separate look and feel.
"We have designed the bar to feel much darker and more like your favorite neighborhood drinking spot, and then on the deli side of things it will be lighter with white subway tile on the wall and stainless steel countertops with a handful of tables and chairs for people to sit and enjoy lunch or dinner," he tells Feast.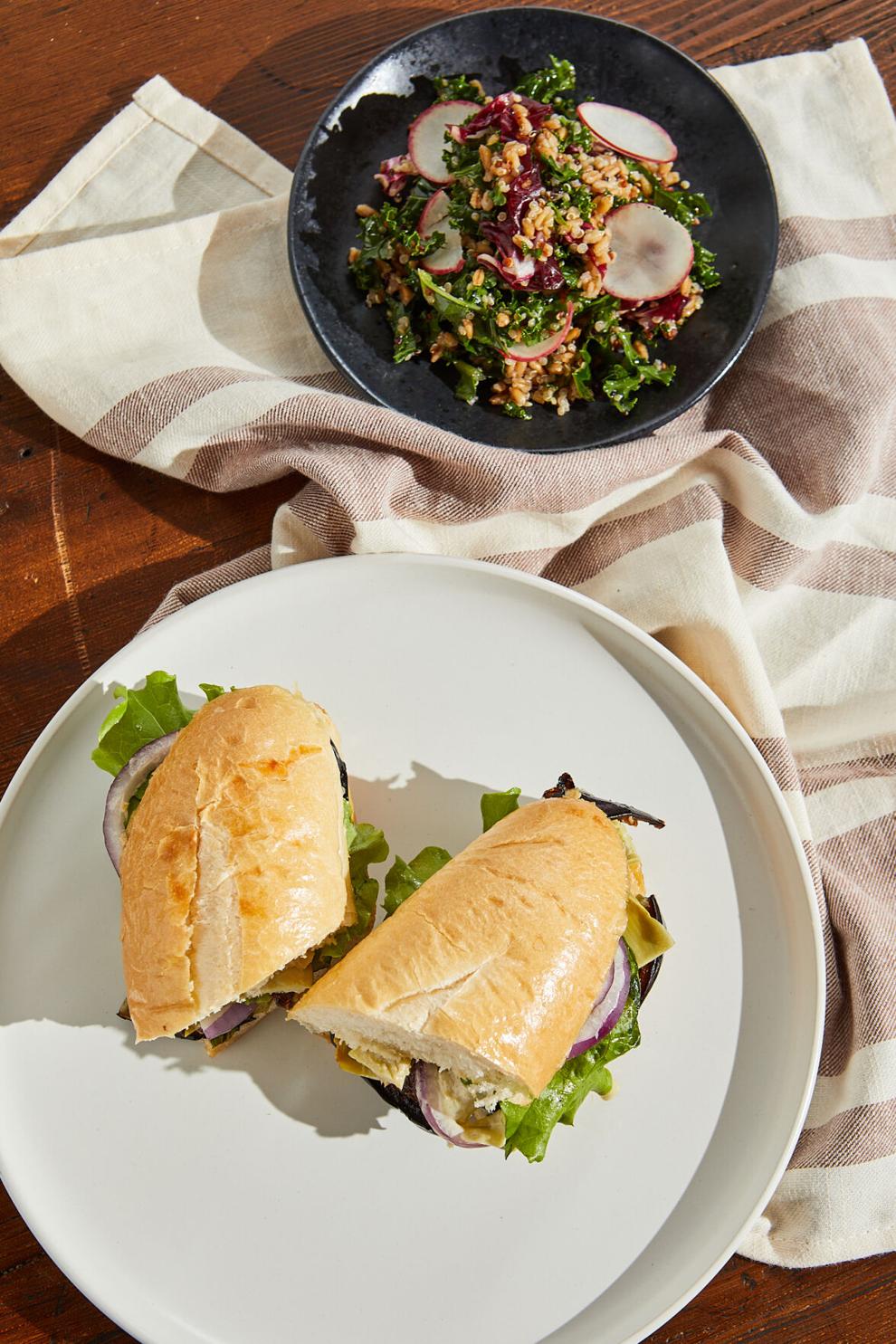 Open evenings only, the two-level bar will be dotted with high-top tables and chairs on the first floor, featuring a large U-shaped bar on one side and a handsome oak drink rail on the other. Garage doors will open up to the outside, while inside a colorful graffiti-inspired wall mural of King Gambrinus (a folklore icon of beer, brewing and joy) by Sebastian Coolidge  sets the tone for the space. In the basement, a second bar will have room to seat an additional 20 to 25 guests. 
"King G will offer both fine wine and quality spirits, but the backbone of the bar will be the beer selections," says Flanagan. "I plan to offer a wide selection of beers from national brands, like Coors banquet beer on tap, to international bottles along with a solid list of rotating local and regional craft beers. Neil Witte's TapStar program will be installed to make sure we are serving the freshest, best-tasting beer possible."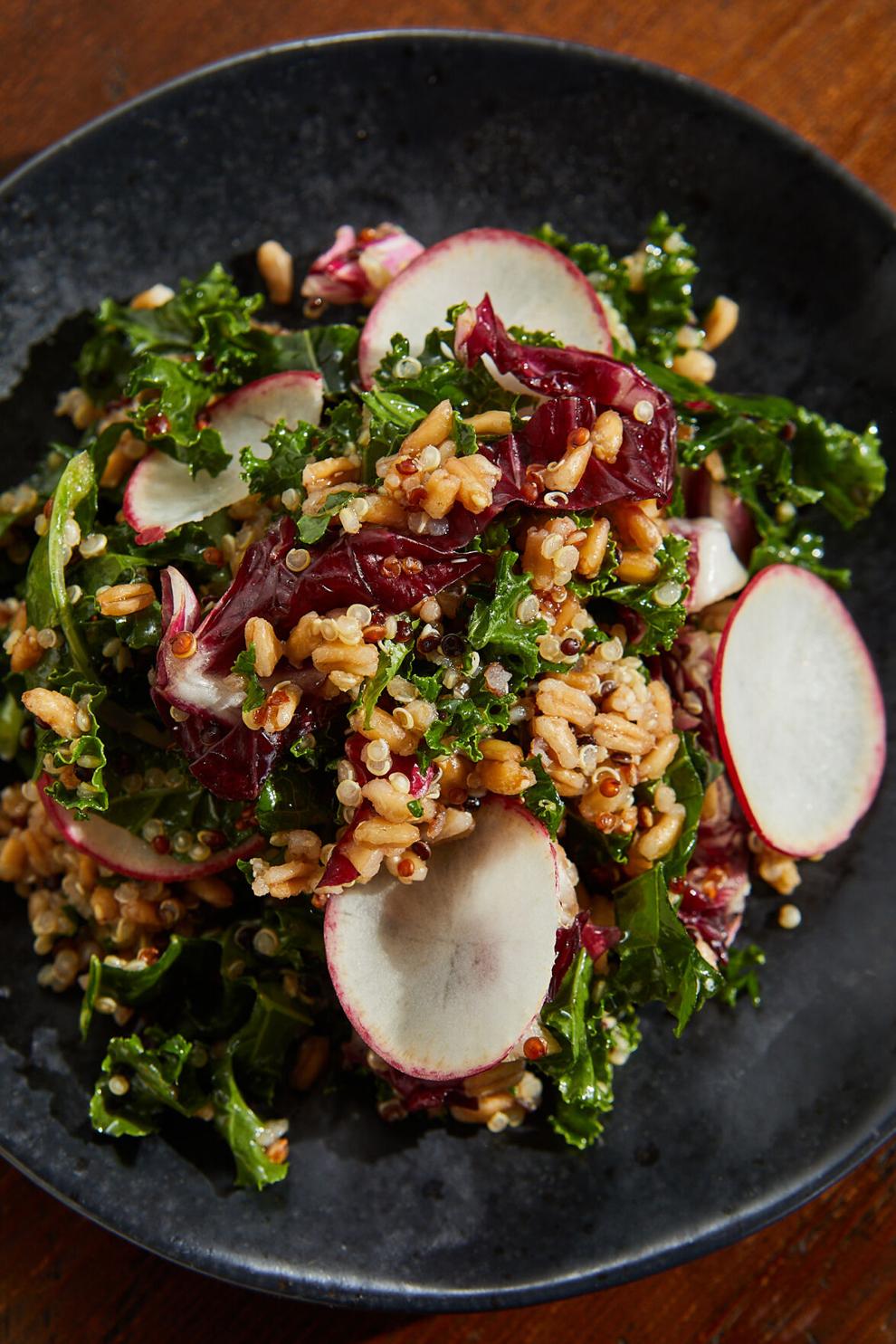 As for the deli, Hanna has developed a 15-item menu with an interesting list of classic deli sandwiches from all across the country. The menu will offer sandwiches, salads, sides and chips along with soda and beer. Hanna plans to source meat from local butcher shops, produce from local farms and bread from Blackhole Bakery.
"We're able to do things that fill a niche that doesn't exist in Kansas City," Hanna said in a press release. "Obviously there are a lot of great sandwiches in town, but we're able to do menu items that will work for a deli if you want to stop by and grab a sandwich and a bag of chips, but also work if you want to come to the cool new bar and you want a cheese board and snacks to share. And it's going to be great quality even though it's a very simple restaurant operation with limited kitchen space."
The menu at King G will include the following sandwiches:
Muffuletta: A New Orleans favorite featuring Sicilian-style sesame seed loaf bread filled with sliced mortadella, soppressata, capicola, Provolone, olive salad, giardiniera and sliced mozzarella.
Eggplant and Artichoke: A vegetable-lover's delight with slices of eggplant and artichoke marinated with olive oil, herbs and balsamic vinegar on a roll with lettuce, onions and toum (Lebanese garlic sauce).
Pastrami on Rye: A New York City deli classic that simply calls for pastrami sliced thin and piled high on rye bread.
Taylor Ham: A regional breakfast sandwich that is popular in New Jersey, featuring the Taylor brand of pork roll made from pressed, cured pork slices (similar to Spam) that is fried until golden brown and then topped with slices of melted American cheese and a fried egg and served on a roll or bun. It is widely thought of as a delicious hangover cure.
Braunschweiger: This sandwich features the eponymous soft, spreadable sausage that is named after a town in Germany and made from smoked organ meats with a texture and flavor similar to patè.
Tamago Sando: A Japanese egg salad sandwich made with Kewpie mayo served on thick slices of white milk bread that has developed a cult-like following on the West Coast for several years.
King G deli will also offer deviled egg potato salad and a grain salad made with red quinoa, farro, kale, radicchio, red onion, radishes and red wine vinaigrette. Diners can also opt for a simple yet satisfying fresh burrata plate with balsamic vinegar, extra-virgin olive oil, sea salt and basil.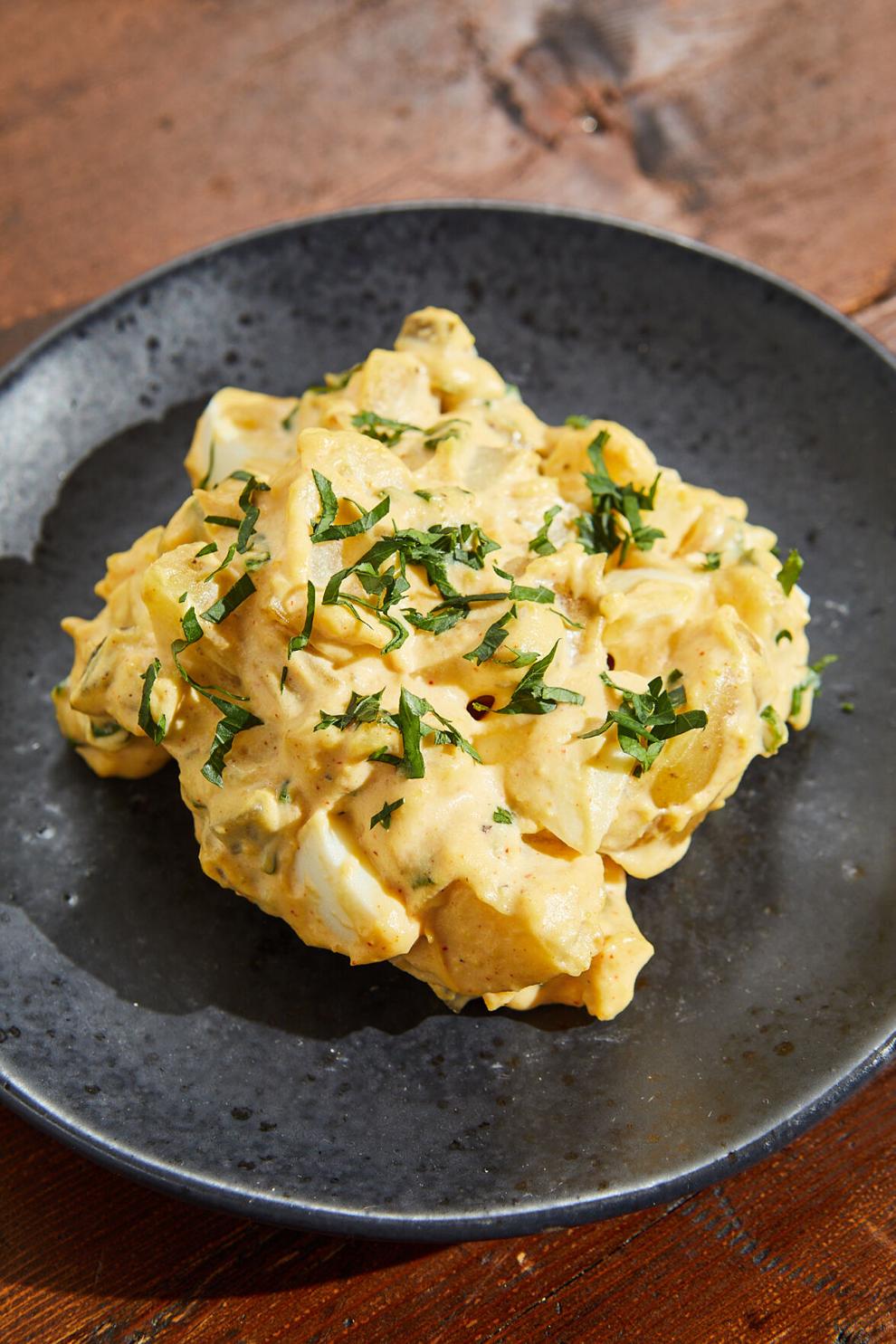 Hanna was known for serving a generous charcuterie plate at The Rieger, and the one he has developed for King G bar is no less impressive. The charcuterie board will include slices of mortadella, soppressata, capicola, Braunschweiger, mustard, pickles and toasted hazelnuts. It will be served on the bar menu as a snack to enjoy with drinks and will be available along with a few other small plate offerings. 
King G is nearly three years in the making, as Flanagan signed the lease in September 2018. He faced countless obstacles with the space itself, but none deterred him from moving forward with his plans. Not long after he started work on the space, the corner of the building where the bar is located collapsed, and later the basement flooded. Working closely with his landlord, Abbott Properties, he recovered, and construction on King G began in earnest this past fall. After three challenging years, he is looking forward to finally being able to open his doors in July.
"We originally had some challenges, but we worked through them, and the construction delays those issues caused allowed us to avoid opening King G at the start of the pandemic," says Flanagan. "At the end of the day, I am OK with the way things turned out. I basically got a brand-new space on an incredible corner spot in the heart of the action in the East Crossroads surrounded by local breweries, distilleries, coffee shops, restaurants and music venues that all really support each other."
Flanagan has also launched an investment campaign where the Kansas City community can invest in the business using a new platform called Mainvest. For more information, visit mainvest.com/b/king-g-kansas-city.
King G Deli will be open Wednesday through Sunday for lunch and dinner, with both dine-in service and carryout available. The bar will be open Wednesday through Sunday, evenings only.
King G Bar & Deli, 500 E. 18th St., Crossroads Arts District, Kansas City, Missouri, kinggkc.com