Kansas City's first Vietnamese mobile coffee shop starts its official winter residency this week. Café Cà Phê is now open on the first floor inside Firebrand Collective at 1101 Mulberry in the West Bottoms, bringing culture and coffee together.
Jackie Nguyen launched her truck this fall, introducing Kansas City to the joy of Vietnamese coffee. The move earned her buzz not only for her colorful coffee truck featuring a hand-painted dragon, but also for the java jolt from her coffee drinks that are made with 100 percent Vietnamese coffee beans that have almost twice the caffeine as other beans.
The actress-turned-entrepreneur moved to Kansas City earlier this year after a decade-long career working in touring ensemble casts – most recently in Miss Saigon. When the show was grounded due to COVID-19, she decided to make her move to Kansas City, where she saw an opportunity to introduce her favorite coffee drink. She found a former coffee truck for sale on Facebook Marketplace, snapped it up immediately and decided to take her coffee caravan on the road.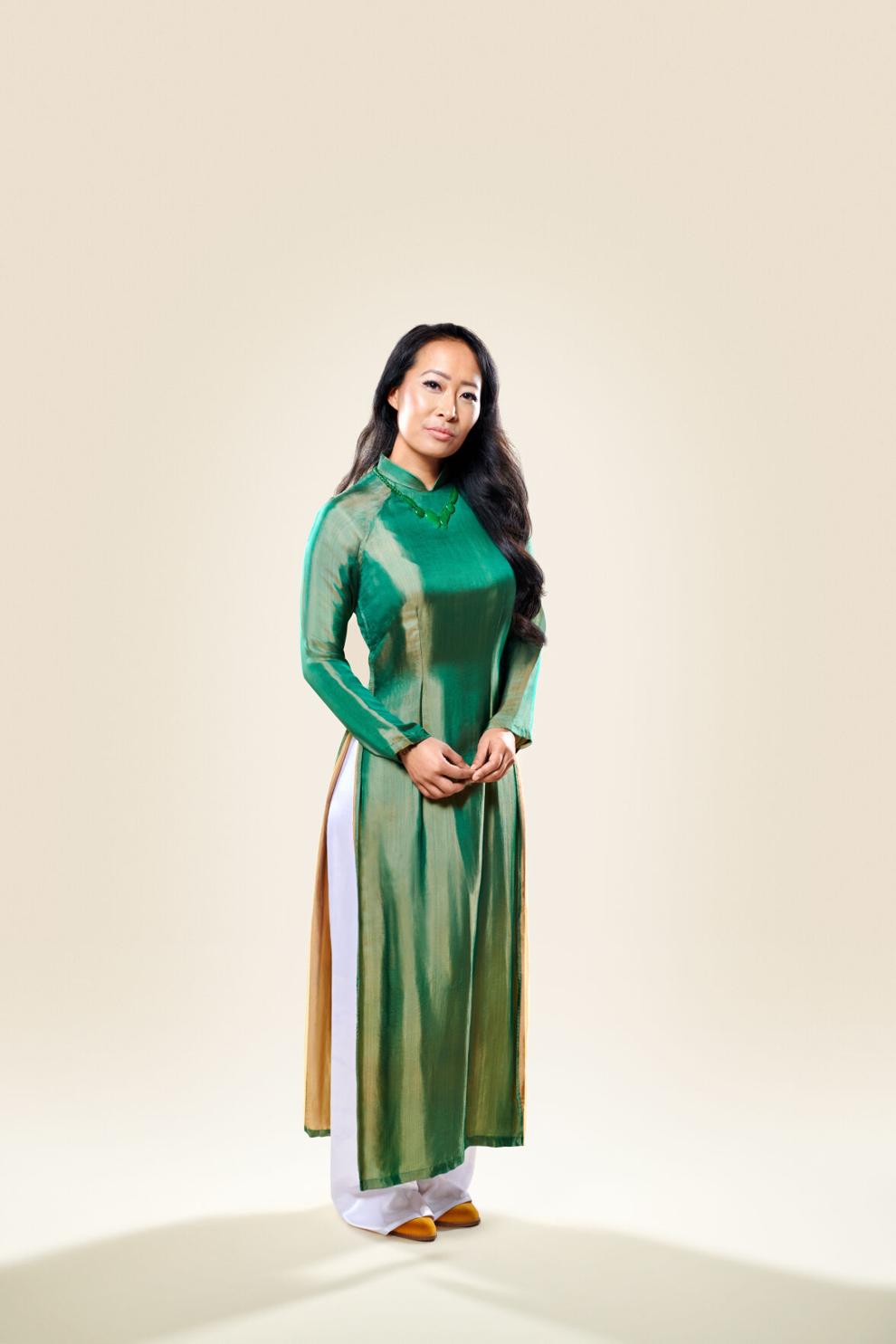 Nguyen hosted her grand opening in October, giving away free samples of Vietnamese coffee that she makes using a traditional phin coffee filter and mixing it with just enough condensed milk to take the edge off. The result is a creamy, sweet caffeinated treat.
Cafè Cá Phê is also one of the few places in the country – and the only location in Kansas City – to serve 100 percent freshly roasted Vietnamese coffee beans from the nationally recognized Nguyen Coffee Supply. Nguyen's goal is two-fold: to sell her delicious coffee and start a conversation around Vietnamese culture.   
"Kansas City is in the center of America," she says. "Although diversity is improving, KC has only a small handful of Vietnamese places. I wholeheartedly believe that this is an amazing place to introduce and advance the love of Vietnamese coffee and the hospitality found in the Asian culture."
Cafè Cá Phê offers a selection of six creative specialty coffee drinks all based on classic Vietnamese coffee. The most popular drink is Hello Good Latte, which features ube (purple yam from the Philippines), Vietnamese espresso, oat milk and a condensed milk drizzle.
"I want to be part of spreading visibility of the Asian narrative in the Midwest," Nguyen says. "There is so much incredible Vietnamese history and so many flavors I'd love to share, even if it's just one cup of coffee at a time."
Guests can also find a selection of hot tea and a special Vietnamese Hot Chocolate – a rich chocolate bomb made with a touch of spice and lime zest. Pair the beverage of your choice with a honey dip glazed donut from Mr. D's Donut Shop in Shawnee, which enjoys a cult following all of its own.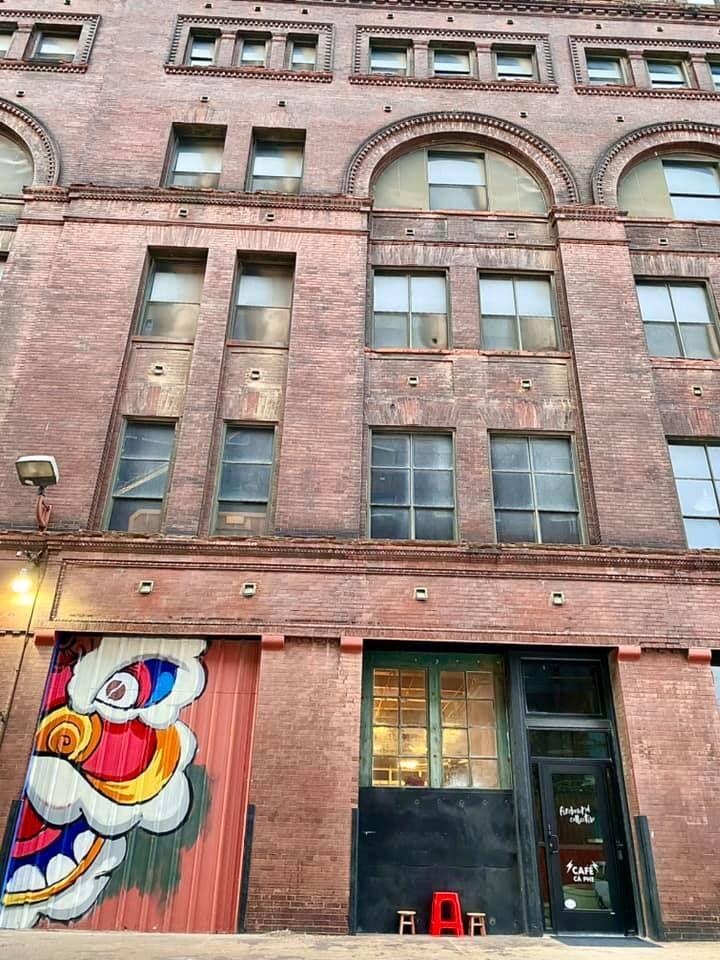 There is room inside the Firebrand Collective to sit and soak up the energy inside the woman-owned co-working space and community created by Megan Adams. While sipping your Vietnamese coffee, take a peek around to see the kind of inclusive, entrepreneurial work that is getting done here. Nguyen and Adams are just one example of what happens when great minds get together to create community and conversation.
As the daughter of a Vietnam War refugee, Nguyen counts her mother as one of her biggest inspirations. "I've watched the perseverance of my mom's journey, from leaving her home in Saigon after the war and traveling to America to make a new life," she explains. "I wanted to embody my mom's strength and take this moment to pursue another passion during this time of redevelopment."
As a long-term goal, Nguyen has a vision for creating a "Little Asia" block in Kansas City. She is looking to connect with city officials and other business owners to talk plans and strategies to make it happen. Clearly, she has more than just coffee on her mind – she wants to build the culture around it, too.
Café Cà Phê will operate out of Firebrand Collective between now and March 1, when the truck will once again hit the streets of Kansas City for its first official spring season.
Café Cà Phê is open Monday through Friday from 8am to 3pm.
Café Cà Phê (located inside Firebrand Collective), 1101 Mulberry St., West Bottoms, Kansas City, Missouri, cafecaphe.com