Ever go to the pantry only to find you are out of the one item you need to make a certain recipe? Now, a new online grocery service will make sure your pantry always stays stocked – minus the packaging waste.
Pantry Goods KC is a new online grocery service founded by Marcelle Clements. After a year and a half of research and fundraising, Clements launched her company in January of this year. Although the pandemic was not in her plans, it has helped accelerate the growth of her business, as she quickly found a large audience interested in ordering food and having it delivered to their homes.
Rising to meet the demands of her customer base, Clements added a few new perishable items into the mix during the quarantine. Items like local farm-fresh eggs and bread have become so popular that she is now considering making them regular offerings.
Pantry items are sourced from small farmers both locally and across the United States, and Pantry Goods KC will deliver them for a one-time order or on a regular schedule set for each item. Shop from locally made items like fresh bread from Ibis Bakery, coffee from Marcell Coffee and The Roasterie, pickles and kimchi from Fair Share Farm, Kansas Prairie raw honey, Prairie Select red wheat flour and Hildebrand Dairy Farms butter, just to name a few.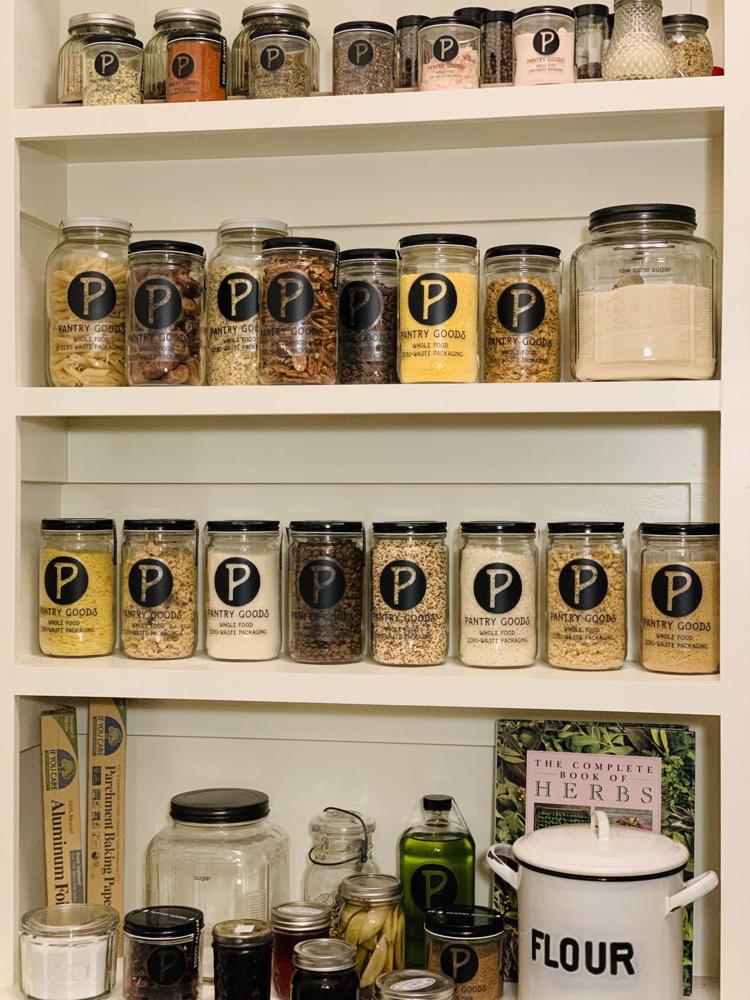 "My website has over 125 products, and it was really important to me that we offer as many local items as we can," says Clements. "I spent a lot of time finding these small farms and businesses to feature because I want my customers to know they are stocking their shelves with a quality product and they know where their food came from."
Pantry Goods KC's best-sellers have been items typically used to make granola at home, such as oats, nuts, seeds and dried fruit, along with basics like beans, rice and quinoa. There are also vegan and gluten-free products, as well as a wide variety of eco-friendly household products and personal items.
"Part of my reason for starting this business is my passion for zero waste, and I designed this service so that it is eco-friendly, keeping packaging to a minimum," explains Clements. "You choose whatever packaging option fits your lifestyle and budget. We have glass containers and paper bags that you can either return, recycle or compost."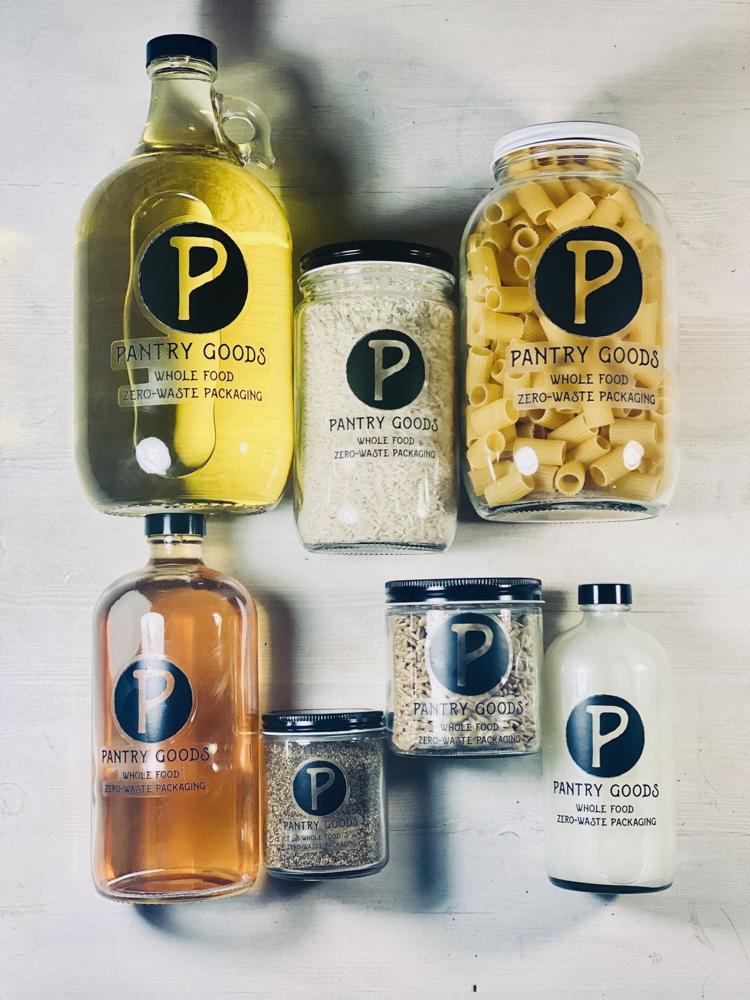 Pantry goods are delivered weekly, and your delivery day depends on where you live. If you aren't in Kansas City, the company will ship pantry goods with USPS with the exception of fresh items. The next time you order, simply leave their jars out for collection and they will refund your $3 deposit to you on your account. The jars are sterilized and put back in rotation for the next order. You can also keep the jar and order a refill in a paper bag to keep your jar at home.
Coordinating the home delivery of her items has been the most challenging part of Clements' new business. Looking ahead, she's considering outsourcing that part to an expert, like Matt Shatto of Shatto Home Delivery, which has broad coverage and reach across the metro, covering both sides of the State Line. In the future, Clements also plans to add to her existing product lines by making her own house-branded products such as granola, cake and brownie mix and even a crêpe mix.
"I see opportunities to grow my business just by combining some of the products I already have on hand into new things that I can sell to my customers," she says.
Originally from South Africa, Clements came to the Midwest when she married her husband, who shares her love for the planet and sustainable practices. To that end, the two are currently building an Earthship home, or a passive solar home made of upcycled materials on a 10-acre farm in Lawrence, Kansas.
"I have always had one foot in sustainability and recycling, since I was 18 years old, which is why I am building these practices into not only my home, but my business, Pantry Goods KC, as well," says Clements.
Pantry Goods KC, pantrygoods.com