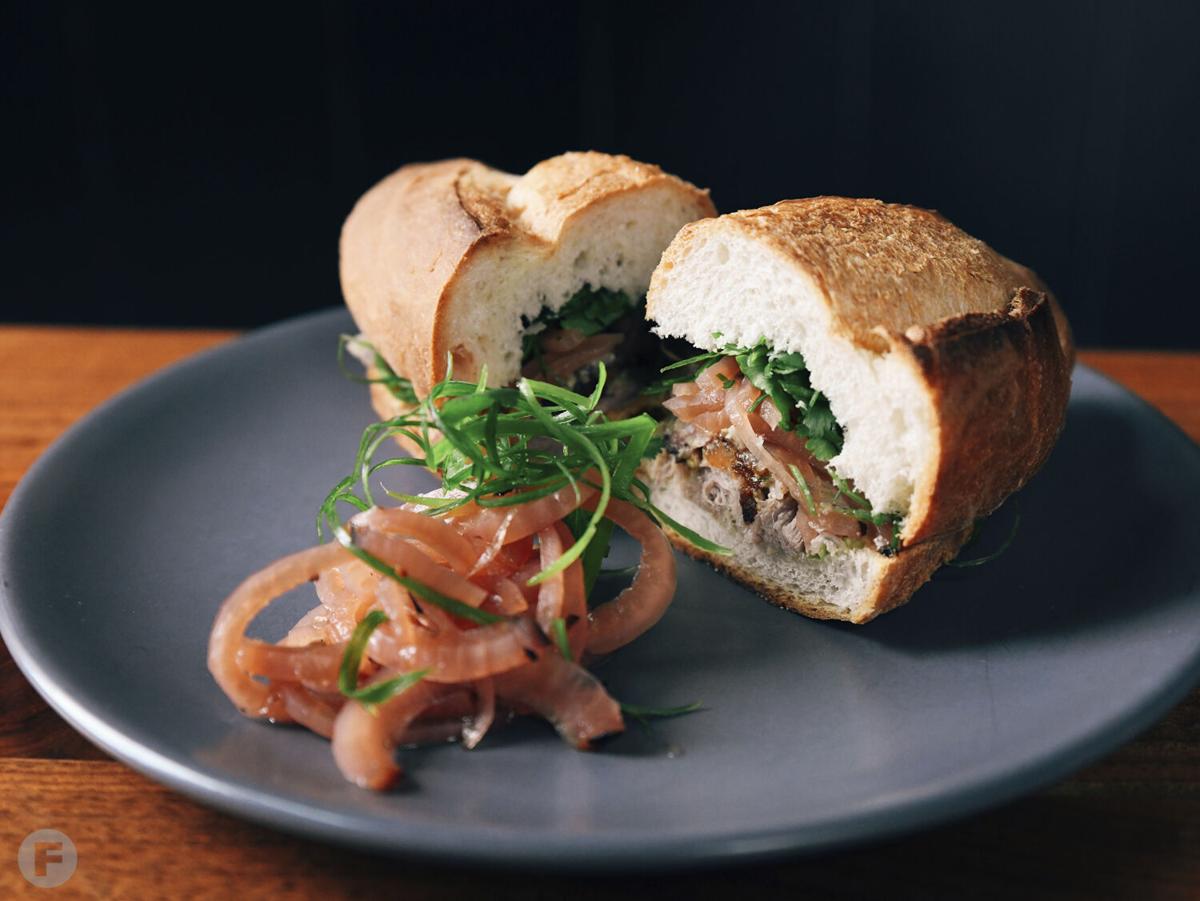 Despite significant staffing challenges faced right now by the hospitality industry, a number of brand-new restaurants and bars debuted across the Kansas City metro in May. Starting in Kansas City, Kansas, Poi-ō opened its doors, offering its much-loved menu of wood-fired chicken and creative sides under a new roof. Over in the Crossroads, Society also opened at 20th and Central in the former home of The Jacobson, serving favorites from Parkway Social Kitchen as well as The Jacobson. On weekends, the space is also home to a cocktail bar, The Scarlet Room.
Cliff's Taphouse opened in mid-May at Martini Corner, offering dozens of local beers as well as beers from national labels, in an upscale sports bar setting. A few miles south in the South Plaza neighborhood, Blu Hwy began serving takeout (with dine-in service debuting soon). Blu Hwy is inspired by the 1982 book Blue Highway and aims to take customers "on a road trip across America," serving items like ham and cheese croquettes, fried chicken with chimichurri and a fresh-caught Maine lobster roll.
In Waldo, Social opened at 74th and Wornall in the former Tanner's space. Like Cliff's, it features a spruced-up sports bar feel and serves a menu of tacos and burgers, as well as blackened catfish and Nashville hot chicken. Down in South KC, Cookies & Creamery has opened in the Red Bridge Shopping Center, offering Sylas & Maddy's ice cream, cotton candy and other treats.
Finally, in Overland Park, the seafood chain Hook & Reel opened at 117th & Metcalf, and the Denver-based Snooze, an A.M. bakery, began serving its breakfast cocktails and brunch-centric menu at 135th and Metcalf.
In June, look for the imminent openings of Bamboo Penny's in Leawood's Park Place, as well as the barbecue restaurant Our House on 39th Street.
Openings
Blu Hwy, 5070 Main St., Kansas City, Missouri, 816.357.5070, facebook.com/bluhwy (currently open for takeout only, dine-in service is coming soon)
Cliff's Taphouse, 3044 Gillham Rd, Kansas City, Missouri, 816.569.2611, cliffstaphousekc.com
Cookies & Creamery, 11212 Holmes Road, Kansas City, Missouri, cottontalekc.com/cookies-and-creamery
Hook & Reel, 11721 Metcalf Ave., Overland Park, Kansas, 913.787.3660, hookreel.com/location/overland-park
Poi-ō, 800 S. Seventh St., Kansas City, Kansas, facebook.com/poiomexicanbbq
Snooze an A.M. Eatery, 7000 W. 135th St., Overland Park, Kansas, 913.349.3010, snoozeeatery.com/restaurant/kansas/overland-park
Social, 7425 Wornall Road, Kansas City, Missouri, 816.437.9077, waldosocialkc.com
Society, 2040 Central St., Kansas City, Missouri, 816.809.2058, societykc.com
Closings
Blue Koi, 1803 W. 39th St., Kansas City, Missouri (Leawood location remains open), bluekoi.net
Coming Soon
Bamboo Penny's, 5270 W. 116th Place, Leawood, Kansas, bamboopennys.com
Fountain City Winery, 1409 W. 11th St., Kansas City, Missouri, fountaincitywinery.com
La Fuente Mexican Street Food, 2450 Grand Blvd. (Crown Center), Kansas City, Missouri, lafuenteop.com
Ludo's, 325 E. 31st Street, Kansas City, Missouri
Made in KC Cafe, 325 E. 31st St., Kansas City, Missouri, madeinkc.com
Our House, 1815 W. 39th Street, Kansas City, Missouri, ourhousekc.com (opens June 4)
Providence Pizzeria Co., 415 Westport Road, Kansas City, Missouri, providencepizza.com
River Bluff Brewing, 201 Main St., River Market, Kansas City, Missouri, riverbluffbrew.com