Midwestern wines can get a bad rap, but the team at Aubrey Vineyards is out to change that. The vineyard, located in south Overland Park, recently opened its brand-new tasting room. The team hopes to entice wine-lovers out to the beautiful, 200-acre property to discover the wine there can stand up to the titans in the industry.
"There's this stigma associated with Midwestern wines – a negative connotation," says Malina Barber-Regier, the marketing project specialist for the vineyard. "The grapes we grow are definitely different styles and tastes than more recognizable varietals, and our new tasting room is the perfect way to showcase the flavors of Midwestern wines."
Aubrey Vineyards has been operational for almost a decade now; the grapes started growing on the property in 2012. The winery has expanded its reach since opening: you can find Aubrey Vineyards wines in several retail locations and in a handful of breweries that wanted to provide a local option besides beer. In addition, Aubrey has a tasting room located inside Vinyl Renaissance & Audio in downtown Overland Park.
"That tasting room sprung from a friendship between our owners and the owners of the record store," Barber-Regier says. She says the owners wanted a spot where people could easily sample wines and relax, then take a bottle home with them, making the foot traffic of downtown OP a perfect location. "Plus," she says, "who doesn't love a music and wine combo?"
The record store tasting room is still going strong, but the new on-site wine bar and tasting room located at the vineyard looks to be a great way to spend a nice, sunny day. A beautiful, high-ceilinged barn provides plenty of indoor space to fill your glass and enjoy some snacks while maintaining social distance, and a huge patio space overlooking the vineyard is the sort of setting you hope for from a winery. Barber-Regier says that they've gotten great feedback about the space, and hope it will continue driving awareness and growth for Aubrey Vineyards.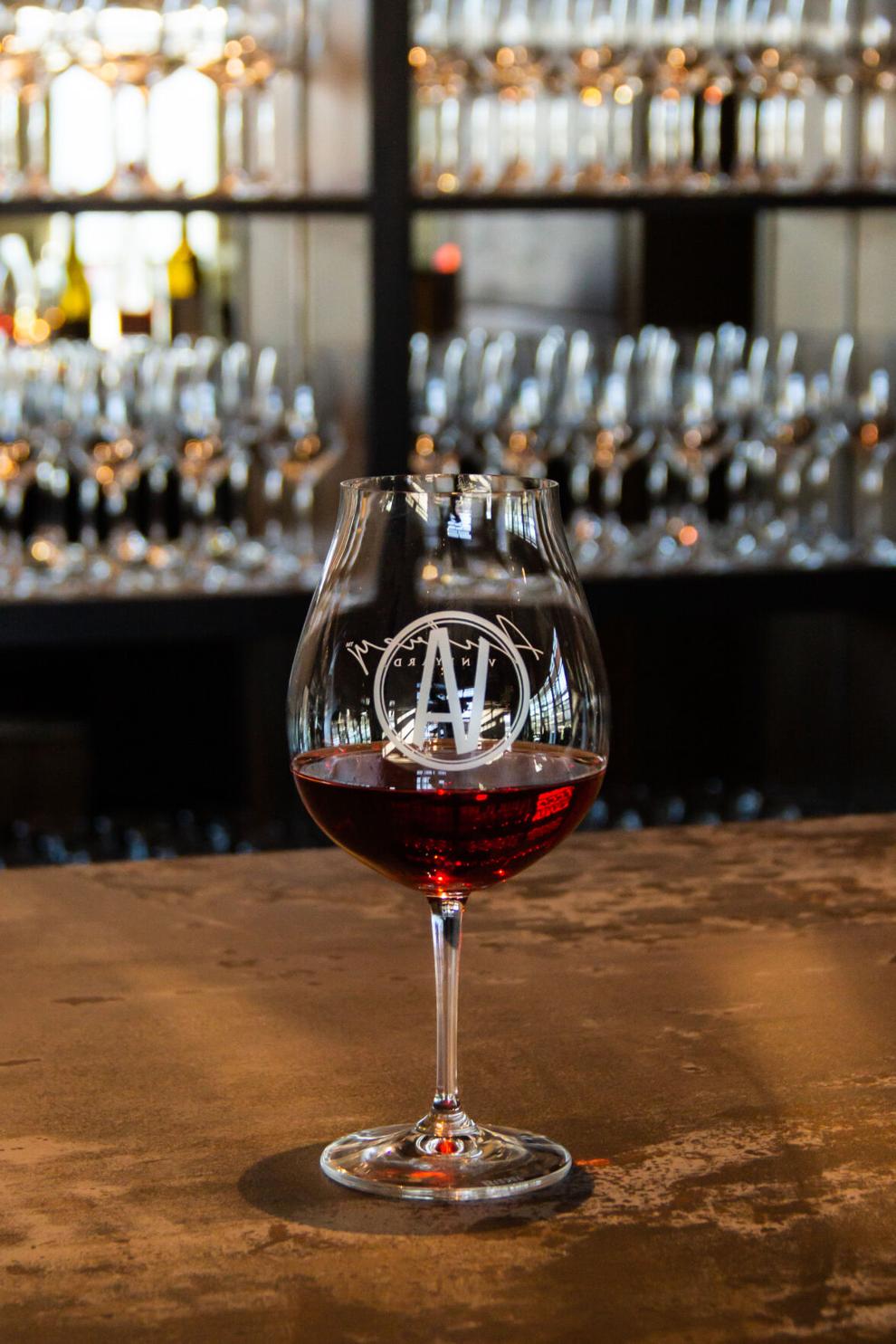 "We wanted to give people a nice place to sit back, relax and enjoy snacks and wine," she says. There's not a kitchen on-site, but guests can enjoy a wide variety of snacks that pair well with Aubrey Vineyards' wines: cheeses, olives, crackers, nuts, a variety of dips and several other options are available.
Of course, most people aren't headed out to a winery just to munch on some crackers. For a true taste of what Midwest wine is all about, Barber-Regier points to the winery's Chambourcin and Vignoles. These are the state grapes of Kansas, and they both showcase the flavors and textures that wine connoisseurs can expect from the region. Chambourcin is Aubrey Vineyards' best seller, and features an herbaceous aroma and a complex, smoky/spicy flavor profile. Vignoles is comparable to Riesling, with an underlying sweetness cut by a citrus acidity. The Vidal Blanc is also a very popular choice, and perfect for a warm spring afternoon.
There are also a few options for wine drinkers who want to stick to more popular varietals. Aubrey Vineyards imports Chardonnay and Cabernet Sauvignon grapes from a winery just north of Napa Valley to create those more familiar styles.
Although traffic to the winery has slowed due to the pandemic, the team there is excited that improving weather and widespread vaccine dissemination will encourage guests to come see the new tasting room and sample their wine. The space is also set up well for events, and they have big plans for larger gatherings once COVID gets under control; think live music, food trucks and lots more.
All told, the new tasting room at Aubrey Vineyards is the ideal way to introduce yourself to high-quality local wines. If you can't make it out there, keep your eyes peeled for their wines at your favorite liquor shop, brewery or the next time you're buying records. You might just stumble across a bottle of your new favorite.
Aubrey Vineyards, 16350 Kenneth Road, Overland Park, Kansas, 913.909.2926, aubreyvineyards.com