An online bake sale in Kansas City has raised over $3,600 to fight for equity and opportunity for Black people in the city – and it's not done yet. 
Bakers Against Racism KC, a local chapter of a worldwide virtual bake sale started by three chefs in Washington, D.C., has gathered an impressive team of over 20 bakers and pastry chefs from around Kansas City to create treats for assorted pastry boxes. Each box of six pastries sells for $20 online, while a full dozen sells for $30. All pastries are donated by the chefs, and all proceeds go to the Urban League of Greater Kansas City, which has been fighting for equal opportunity, civil rights and power for Black people and other under-served groups in the city for over 100 years. 
The Kansas City segment of the fundraiser started with three women: Teresa Floyd of Christopher Elbow Chocolates (who's also a regular Feast contributor), Lauren Quick of Ibis Bakery and Sara Osborn of Verbena. The three learned about the project individually via Instagram through calls to action, but teamed up when they all expressed interest. Soon, more restaurants, bake shops and pastry chefs began stepping up to donate their time and pastries.
"It just snowballed," Floyd says. 
Suddenly, Bakers Against Racism KC had 22 participants, including local shops like Big Momma's KC, Brown Sugar Chicken and Donuts, Dolce Bakery, Heirloom Bakery and Ruby Jean's Juicery. Buyers cannot select what comes in their box, but the assortment might include treats such as macarons, carrot cake cupcakes, chocolate cheesecake brownies, sunshine lemon bars, donuts, oatmeal cream pie sandwiches and more.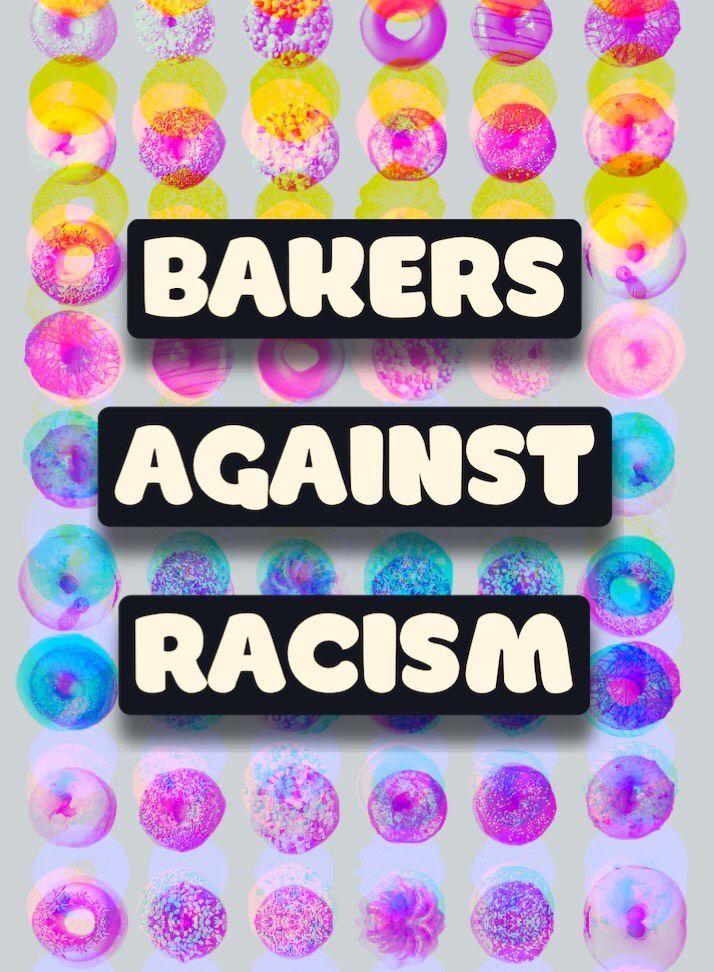 "I'm very proud to say [it's] a very diverse representation of Kansas City, in the sense of what we're making and racial diversity," Floyd says. "Very proud of it. So I'm glad."
And while the idea of a box of goodies from bakers across Kansas City is a fun one, the founders of the Kansas City bake sale don't want to stray from the main point of the fundraiser. 
"Of course we're so excited to see the response in Kansas City and connect with pastry chefs and bakers around the city, but we want to make sure we don't lose sight of this very critical heart of our mission," Quick says. "Black lives matter, and no one is really equal unless Black people are equal."
For Floyd, a first generation Mexican American, her personal experience in this country is part of what fueled her to take up the fight in this way. 
"As a person of color, experiencing discrimination or racism is not foreign to me," she says. "So to be able to join together with like-minded people who want to sort of end that injustice and create more partiality among the people in this country, I'm all for that. And I'm ready to fight for that, and it means, personally, a lot to me." 
Gwen Grant, president and CEO of the Urban League of Kansas City, says that the donation from Bakers Against Racism KC is exciting, and that it came at the perfect time because so many are struggling during the COVID-19 crisis. 
"The timing couldn't have been any better, because we are fighting two viruses," she says. "We're fighting a pandemic, and we're fighting the virus of structural racism. And the economic impact are both significant, and it takes a lot of resources and a lot of effort to address both of those pandemics." 
The funds raised by Bakers Against Racism KC will go toward the work that the Urban League does on a daily basis. This includes, but is not limited to, efforts such as holding Kansas City police accountable, job training and placement for individuals, tutoring for kids and providing fresh fruits and vegetables to the community. 
"We're so appreciative of the support from the bakers," Grant says. 
Bakers Against Racism KC initially sold out of all of its pastry boxes within 12 hours, but a limited amount of additional boxes are up for sale again on its website. Pickup will be available at Ça Va in Westport between noon and 2pm on Sat., June 20.
Those who want to donate to the cause can also submit a monetary contribution through the website. Grant also says that those who want to support the Urban League can help by volunteering with efforts such as tutoring and voter education, all of which you can learn about on the Urban League's website. 
Bakers Against Racism KC, bakersagainstracismkc.com