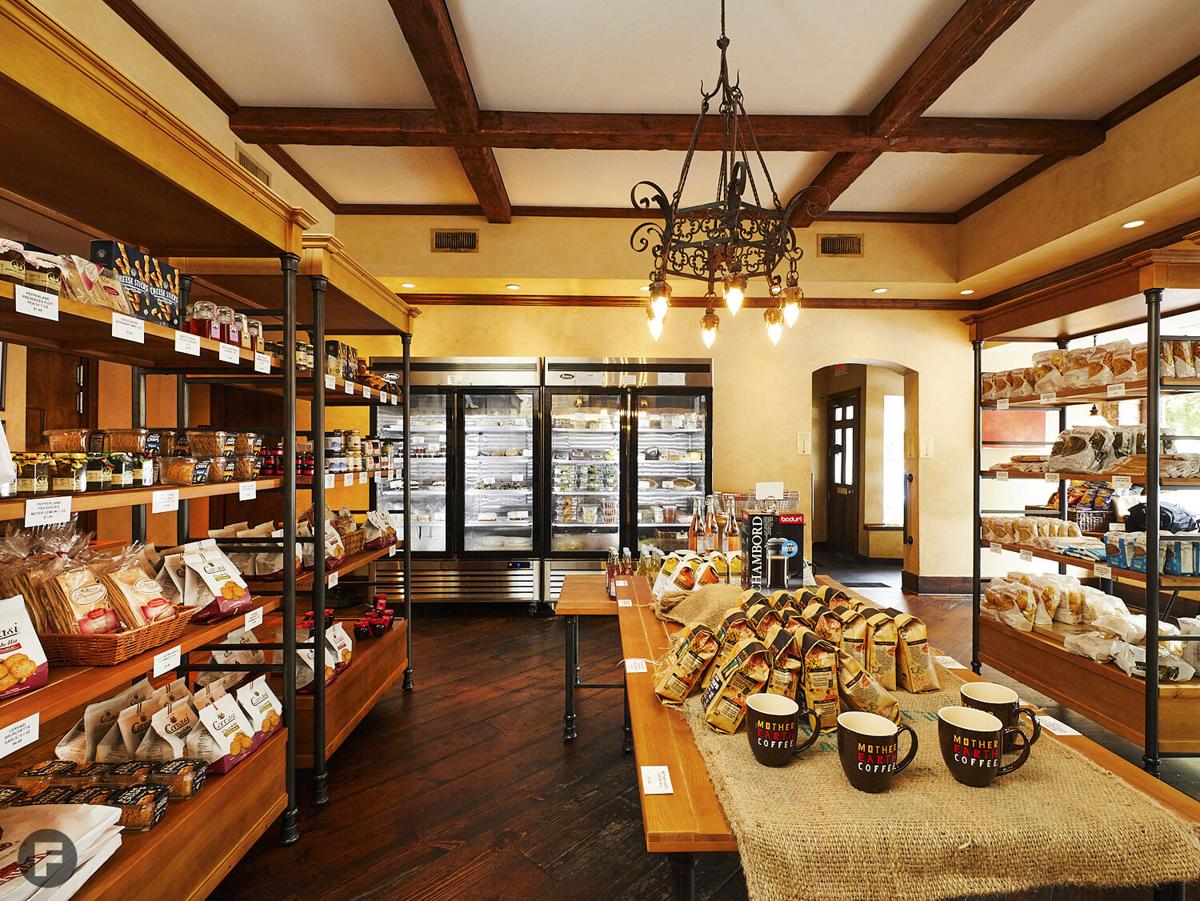 Café Europa has been a fixture inside Kansas City's Crestwood Shops for two decades. Since reimaging the restaurant as a grab-and-go gourmet café, market and bakery, owner Ben Cascio says the concept has outgrown that space, and he recently announced plans to open two new locations and close the original sometime next summer.
At the beginning of the pandemic, Cascio – like so many restaurateurs – pivoted, turning Café Europa into a market. Gone were the tables and chairs, replaced by new custom wood shelves and coolers. With the help of his culinary team, he started selling the restaurant's greatest hits, including tomato-basil soup, quiche, chicken salad and the sought-after lemon cake, as well as grab-and-go pastry items. Soon, he expanded his offerings to include pantry staples such as olive oil, balsamic vinegar, Italian sodas, pasta and fresh produce.
Today, customers can also enjoy cooked-to-order meals such as burgers and wood-fired pizzas, but Cascio says it's the sales from the market that have exceeded his expectations and given him a vision for what the future of Café Europa could look like.
"We have enjoyed a loyal following at this original location, but the pandemic gave us a chance to change our model, and our customers have really embraced it," Cascio says. "We knew we needed to find a bigger space as close to our original location as possible, something with as much charm and personality, and we found it just a few blocks away. We're going to be operating in the Crestwood Shops until the end of June, and after that, guests can find us just a few blocks away at our new flagship location on Main Street, or at the Town Center Plaza & Crossing in Leawood [Kansas]."
The flagship location will open at 4928 South Main Street next to Spin! Pizza in October. It will have larger refrigerated cases for more grab-and-go items as well as seating for patrons who wish to dine in. The selection of pantry staples will also continue to grow.
Once Cascio and his team debut that location, the focus will turn to the Leawood location, which is scheduled to open in the spring. The space will feature a large indoor and outdoor seating area, where guests can dig into the expanded market and bakery menus; along with catering options for both corporate and private events.
"We choose Town Center Plaza & Crossing because Dean & DeLuca used to be catty-corner from that shopping center, and I think when they closed, they left a large gap in the market – one I believe we can fill," Cascio says. "We actually planned to open our Leawood location first because we discovered that Café Europa Gourmet Market & Bakery actually has a large following from there that visits on the weekend. But we plan to utilize part of the Zoës Kitchen space, so that will take a little longer than expected to finish."
We're looking forward to all the great food – from fresh salads and housemade soups to paninis and fried buttermilk chicken – that's going to come out of these two kitchens.
Currently open: Café Europa, 323 E. 55th St., Kansas City, Missouri, 816.523.1212, cafeeuropakc.com
Opening in October 2021: Café Europa Gourmet Market & Bakery, 4928 S. Main Street, Kansas City, Missouri
Opening in spring 2022: Café Europa Gourmet Market & Bakery, 4343 W. 119th St., Leawood, Kansas