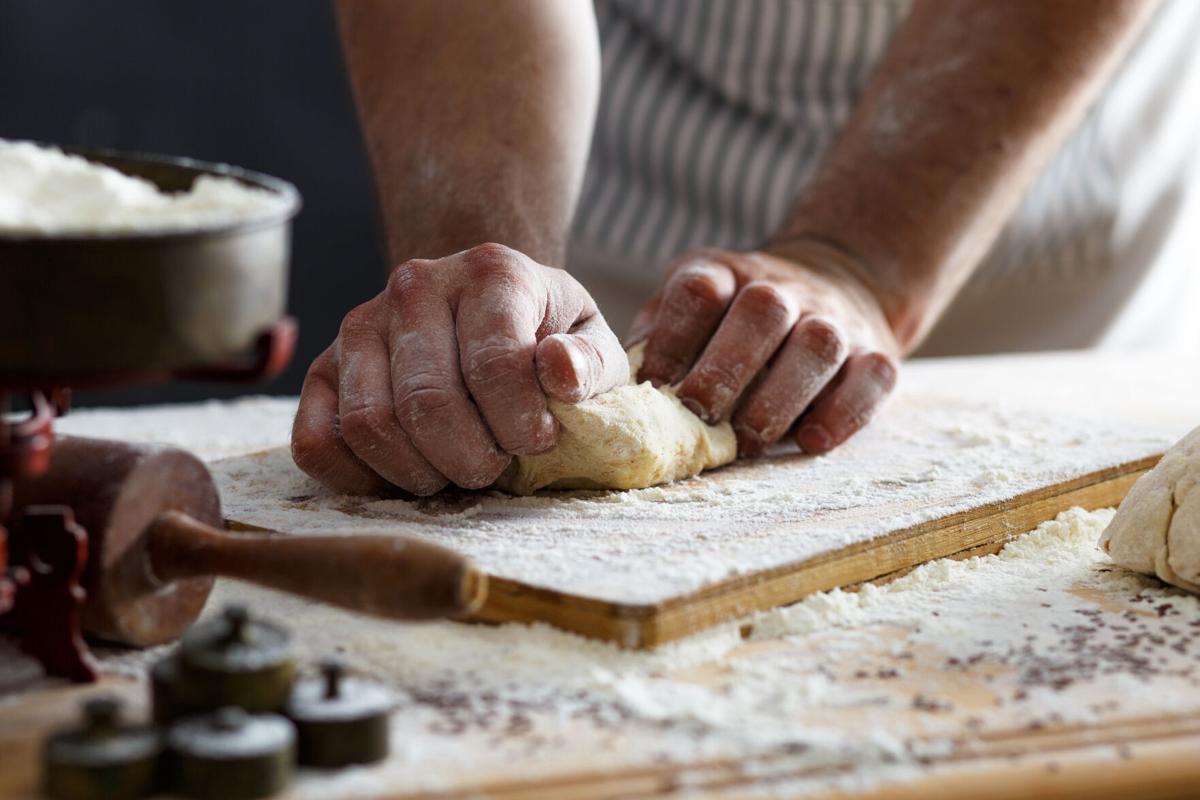 Tour a wine cave, learn to make bread or attend an exclusive collaboration dinner this weekend. 
Saturday
Guided Winery and Wine Cave Tour and Candlelit Tasting at Fence Stile Vineyards & Winery
"Enjoy a tour of the winery and wine caves. Learn about Fence Stile's wines, the winery's history, Brix (testing the sugar level in grapes), vineyard management, and terroir of the estate. Finish with a candlelit tasting in the CELLAR57 club room and the wine caves. Keep the tasting glass and enjoy 10% off bottles of wine purchased after the tour. $35/person."
Fireworks and Foodtrucks at Hope Park
"Join us for a fun Saturday night of fireworks, food trucks and fun outdoor activities. We'll have food trucks, pickle-ball, sand volleyball and play games. In the evening, we'll have a special pre-independence day fireworks show!" From 6:30pm to dusk. 
[SONIC LOVE] BLOCK PARTY at Strange Days Brewing Co.
"We'll be throwing a block party style event with Strange Days Brewing Co. and Double Tap! Community gathering, summertime vibes and dancing with friends in the Strange Days parking lot." Free admission, special Sonic Love brew, music curated by Sonic Love artists, food trucks, vendors. From 6:30 to 10:30pm. 
Sunday
Bread-Making 101 with Chef Mari Ruck
"Culinary instructor and kick-butt bread baker, Chef Mari Ruck, will take the mystery out of bread making and start you on the road to becoming someone who doesn't glaze over at the sight of a packet of yeast. Yeah… we're talking to you. In this 4-hour class, you will learn about flours, yeasts, salt, sugars, methods and types of loaves, in addition to basic bread making techniques. You will actually mix and knead your own handcrafted bread to take home and finish baking. (That way you will get the great smell in your own house! You're welcome.) Don't loaf, sign up today!" Tickets $70. Starts at 10am. 
Paint, Snacks and Wine in Harrisonville, Missouri
"Come and enjoy an afternoon with Melinda from Daisy Rae's! She will guide you on how to paint this beautiful American Flag door hanger! All supplies will be provided! Unlimited Charcuterie Board and Snacks from Thyme for Seasoning will tempt your taste buds! Of course we will have drinks from Jill with The Beck Event Space she will have all of your favorites! Its gonna be a fun afternoon. Don't wait to get your tickets!" Tickets $50. From 3 to 6pm. 
From the Hearth: Welcoming Waldo Thai at The Town Company
"Join Chefs Johnny and Helen Jo Leach and The Town Company team as we welcome our friends, Pam Liberda, Kevin Foster, Darrell Loo and James Chang of Waldo Thai for a special one night only collaboration dinner! The night will begin with a 5:00pm cocktail hour on our 15th floor Starlight balcony as you enjoy curated bites and drinks while relishing in sweeping views of our beloved Kansas City skyline. Dinner will commence in The Town Company, featuring a traditional family style spread showcasing each Chef's creative genius in a collaborative form. $150/person - wine and cocktail pairings included, tax and gratuity NOT included. Ticket price for booking is $25/person and will be applied to your bill the night of the event. Due to the nature of this event, we are unable to accommodate food allergies and/or dietary restrictions."