When Kansas City's own Lonnie McFadden, a performer who plays the trumpet, tap dances, sings and writes songs, began performing on weekends this summer at The Ambassador Hotel's new outdoor lounge, he was just happy to find work during the pandemic.
The upscale cocktail lounge and restaurant recently opened inside the Power & Light District.
He had no idea that what he thought was a temporary gig would end with him opening a jazz club with his name on it – but that's exactly what happened last weekend when Lonnie's Reno Club officially opened in the basement of the hotel. The new "dinner and a show" supper club was inspired by a club where his father used to perform in Kansas City.
"I decided to name it after the Reno Club, a place in Kansas City where Count Basie made a name for himself and a place where my father used to perform only a few blocks from here at 13th and Cherry Street," McFadden says. "It is a tribute to the man who raised me to be a performer, just like him." 
The space will serve as the new, permanent home for McFadden and his Kansas City-style jazz quartet, which consists of Tyree Johnson on drums, Zach Beeson on bass and Andrew Ouellette on piano.
Paul Coury, CEO and founder of Coury Hospitality, first envisioned Lonnie's Reno Club after he saw McFadden perform at the hotel one night. Coury invited McFadden on a tour of the vacant meeting room space located in the basement of the hotel and explained his plan to open a live jazz and supper club with Lonnie's name on it.
The two worked together on the look and feel of the 1,450-square-foot space, with a large stage placed front and center in the room, carpet in the back and a special floor installed in the front where McFadden can tap dance during his act. They chose sleek black and silver for the ceiling and walls, as well as carpet with deep purple velvet accents. Large photos of Kansas City's jazz greats cover the wall, and with only 44 seats, there isn't a bad seat in the house. This place looks and feels like a Kansas City jazz club should.
"Our goal is to transport guests back in time when they walk in," says Eric Willey, director of food and beverage operations for The Ambassador Hotel. "We have that old school, 1930s supper club feel that's elegant and rich."
Reservations will be required at Lonnie's Reno Club, and every guest will enjoy a dinner-and-a-show package featuring a complimentary Champagne toast and three-course dinner for $85. The classically inspired pre-fixe menu was created by executive chef Bryant Wigger of The American Reserve, the hotel's signature restaurant.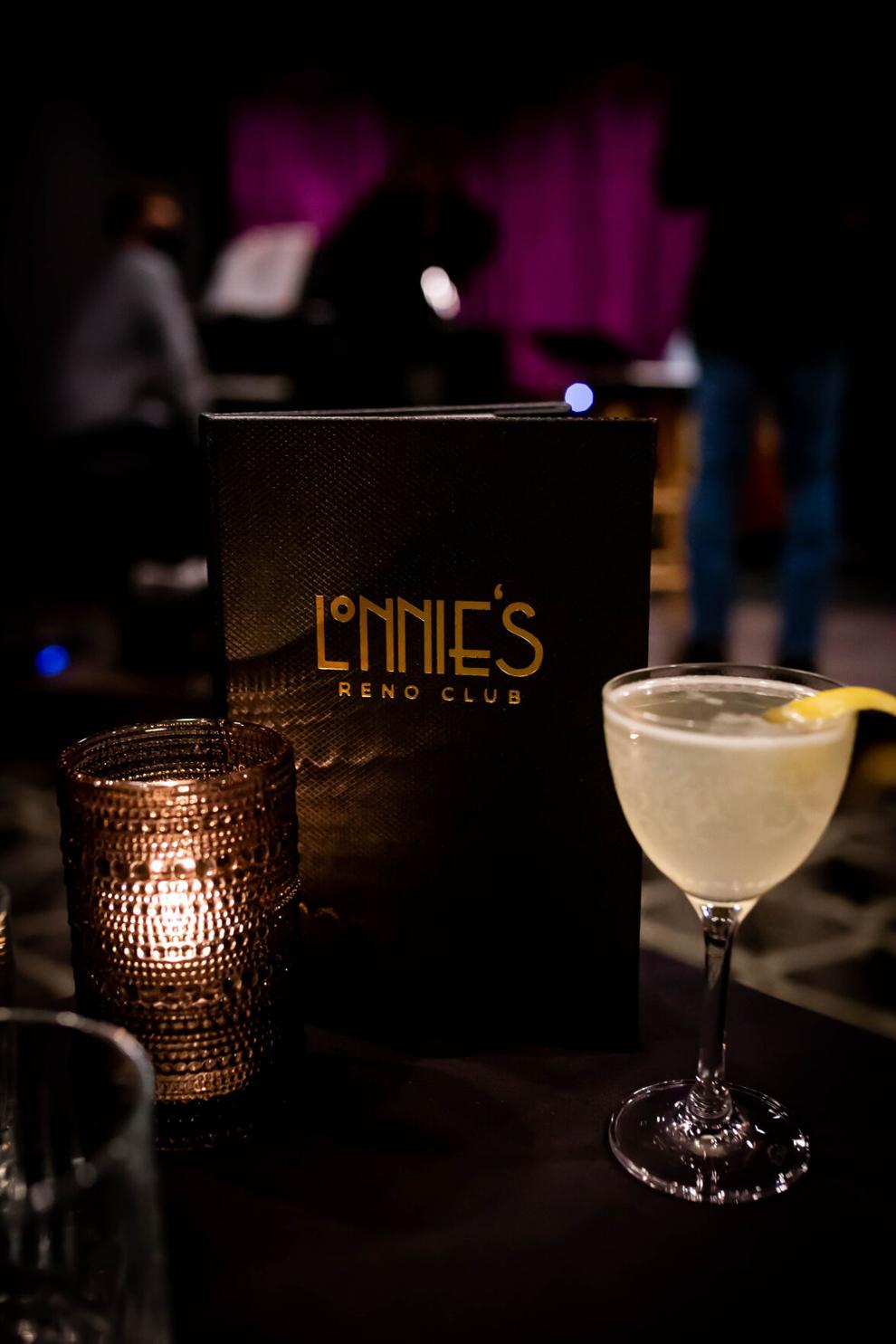 "We wanted a dinner and cocktail menu to match the experience," says Willey. "Our pre-fixe menu offers those timeless entrees and classic 1930s-era cocktails to create a well-rounded experience."
After 9pm, walk-ins will be available on a first come, first serve basis for $25. Guests arriving then will also be able to order from the classic cocktail menu while enjoying the rest of the show, which includes favorites like a Manhattan, Old Fashioned, Sidecar, Last Word, French 75, Vesper and Vieux Carre.
Lonnie's Reno Club is open Thursday through Saturday from 6:30 to 11pm. Reservations can be made via OpenTable. Walk-ins are welcome after 9pm, based on availability.
Lonnie's Reno Club, located inside The Ambassador Hotel Kansas City, 1111 Grand Blvd., Kansas City, Missouri, lonniesrenoclub.com