Picture this: It's Saturday afternoon and you're prepping to host some friends for the evening. Rather than battling the masses at the grocery store and engaging in a frustrating scavenger hunt, you slip into The Pairing Crossroads Wine & Grocer.
At the new Crossroads Arts District retail store and bar, knowledgeable staff members are standing by, ready to offer you pairing suggestions on beer, wine, chocolate and cheese, making your trip a one-stop shop. And you can even sample a bit for yourself by ordering your own charcuterie board and wine flight at the bar. Mission accomplished.
The Pairing opened on Dec. 6, and it is the perfect example of what can happen when business savvy meets food and beverage expertise. With Mat Adkins' background working in bars and as a beer and wine sales rep and Jeff Jones' experience previously owning Grand Slam Liquors, the co-owners make a well-rounded team.
"Over the course of being in liquor stores all over town, there were things I grew to love about the business and things I grew to really hate about the business," Adkins says. "I thought, 'What if there was a way to take what I consider the fun parts of the business and get rid of the parts I didn't like?' Whether it was a product I wasn't passionate about or the business practices of a certain company. That and my passion for where food and drink came together and getting to team up with Jeff allowed everything to unfold."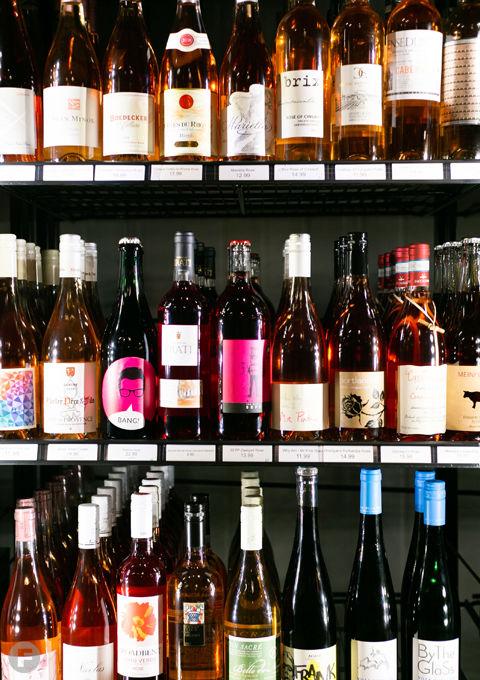 The 3,500-square-foot retailer carries craft beers from brands like Maplewood Brewery & Distillery and Crooked Stave, boutique wine from Caparone Winery and Union Sacre, local and international cheeses and party snacks. Overall, the beverage selection fills 20 cooler doors and 50-foot-wide floor-to-ceiling shelves.
"We try and get away from the mass-produced," Jones says. "We try and make ourselves different from other liquor stores that people typically walk into. We want it to be more hands-on, more of an educational experience."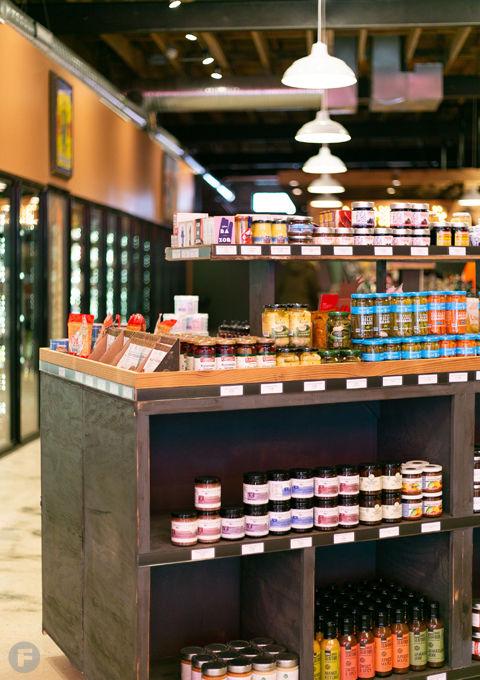 But it's not just the retail space that draws in visitors. In the back of the store is a small bar, which serves cheese platters, charcuterie boards and drinks. This supplementary experience has been a hit with customers. Behind the bar, Adkins enjoys chatting it up with visitors and educating them on the food and beverages they are enjoying.
Another aspect that sets The Pairing apart is the vegan charcuterie board offering. The "I-can't-believe-it's-not-butter" phenomenon applies here, as the vegan meat and cheeses possess an uncannily similar taste and texture to the real deal. The Pairing sources imitation salami and prosciutto from The Herbivorous Butcher, based out of Minnesota. Most of the vegan cheeses have a nut base, but a few have a soy base.
"Everything you see on our charcuterie boards, cheese boards or wine flights, they can go on the retail side and grab it," Jones says.
The Pairing hosts live music and displays rotating local art during First Fridays, making for a great night to make your first visit.
The Pairing Crossroads Wine & Grocer, 1615 Oak St., Crossroads Arts District, Kansas City, Missouri, facebook.com/thepairingkc