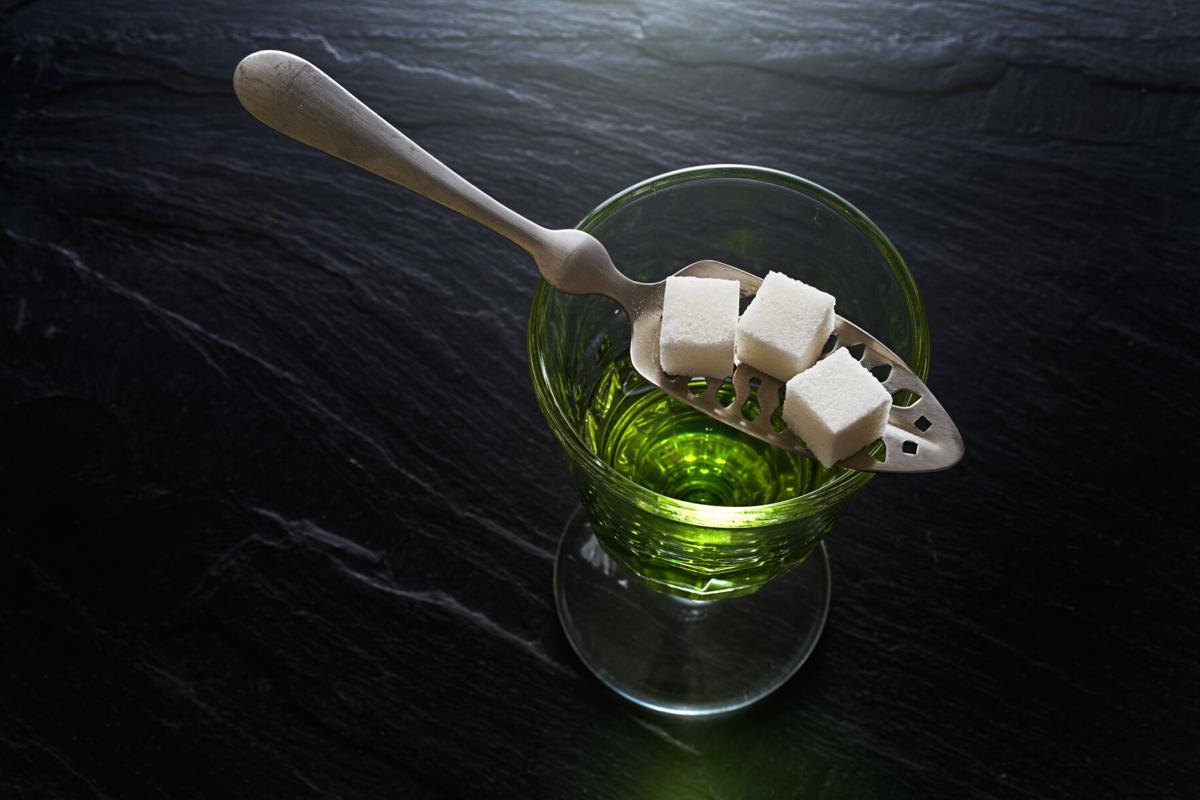 Celebrate butterflies, can tomatoes or learn about absinthe this weekend.
Friday
Butterfly Breakfast Bash at Powell Gardens
"Did you know butterflies drink sweet nectar all day long? At Butterfly Breakfast Bash, humans can enjoy a sweet morning meal just like a butterfly! Join Chris Cakes for an all-you-can-eat pancake bar with your favorite toppings and sausage links in Café Thyme, alongside a Nectar Bar serving assorted juices and coffee. Dress like your favorite butterfly, bee or winged pollinator, put on a butterfly temporary tattoo and create your own butterfly glasses before you snap a picture in front of a themed backdrop. Don't forget to help create the butterfly window mural!" Tickets $11.50. From 9am to noon Friday through Sunday.
Saturday
Princess Breakfast with Belle & Cinderella
"Put on your tiara and your favorite princess dress and join Princess Belle & Cinderella at your Lee's Summit East Hy-Vee Market Grille for breakfast, cookie decorating and photos! Kid buffet for $6, adult buffet for $10. Princess items will also be available for purchase." From 8 to 10am.
Chef Jasper's Mozzarella & Heirloom Tomato Cooking Class at Marco Polo's Italian Market
"Chef Jasper will be preparing his famous tableside Mozzarella and giving you all of his secrets along with a delicious summer soup and uncooked pasta sauce. Of course he will be cooking with local KURLBAUM Heirloom Tomatoes. Did we mention an Heirloom Tomato & Peach Cobbler? This is one class not to miss. Sign up early, this sells out pretty quickly." Tickets $55. Starts at 11am.
Totally Tomatoes at Next to Nature Farm
"Want to capture the taste of summer? Put up those tomatoes in the garden and taste summer all year-long! In this class, we discuss canning tomatoes and learn the blanching process for whole tomatoes, the difference between hot and cold packing, and make a simple Italian sauce for soups and stews. This is a make-and-take class, and you will get a a pint of salsa and a pint of Italian tomatoes to take home. We will also cover making salsa and marinara and provide recipes for several ways to can tomatoes." Tickets $40. From 1 to 3pm.
Demystifying Absinthe: The How and The What at Lifted Spirits Distillery
"Explore the history and making of absinthe while drinking a cocktail and eating pie from Sweet Tea Pie Co. Demystifying absinthe: What is it? How is it made? Michael, our founder, will be discussing the history and use of absinthe. Enjoy pie from Amy Marcus of Sweet Tea Pie Co. and learn how to use alcohol in baking. All this while you enjoy absinthe and learn how to craft cocktails. When you leave, take a bottle of spirit home with you to enjoy.
The fine print: Ticket price includes a 20% gratuity. One ticket admits two guests. 21+ only." Ticket for two $150. Starts at 6pm.
Murder Mystery Dinner at Belvoir Winery
"Join us for a Murder Mystery Dinner at Belvoir Winery! Your ticket includes a full dinner, appetizers, two drinks at the bar and the show! Payment is required at the time of ticket reservation, and tickets are non-refundable. Dinner theater seats are chosen by the ticket purchaser at the time of purchase. For guests to be seated with friends, one person must purchase all the tickets in the same transaction. The bar will be open for the duration of the event. If you have a party of four or more, please arrive between 5.30 and 6.00pm to allow enough time for some wine tasting. Appetizers are served at 6.30 pm, followed by dinner and the show around 7.00 pm. Dress is casual. We want everyone to have a great time, but please be respectful of others attending the show." Tickets $57.