With her navy-blue food truck and delightfully lightweight crêpes brimming with sauces like garlic-Parmesan cream and sweet delicacies like Earl Grey custard, Kate Bryan became arguably the most popular girl in the Gilliam Park neighborhood in 2008. On Sunday mornings, she would set up camp and start slinging out her creations through her mobile business, Seven Swans Crêperie.
"My first event I simply invited the Hyde Park neighborhood over Facebook," Bryan says. "It became the Sunday morning neighborhood hangout, and it was where I got my start."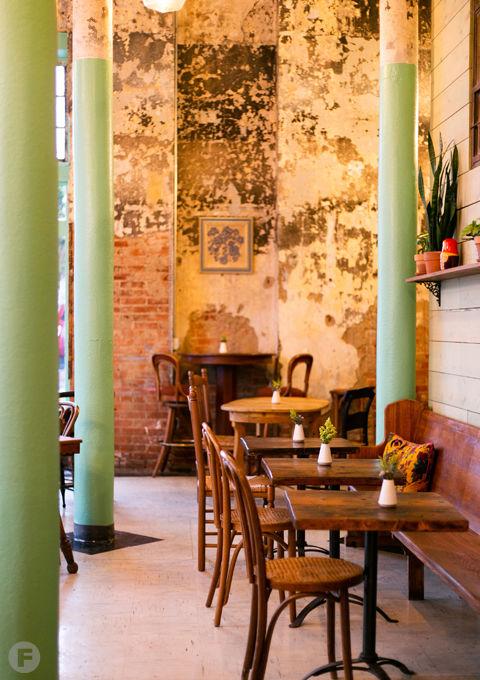 Next, her reach spread to farmers' markets and festivals. But ultimately, her goal was always to open her very own brick-and-mortar crêperie. Cut to 2.5 years later, and Seven Swans now has a permanent home in Kansas City's Westside.
"I went to college out in Portland, and there were a handful of crêperies out there," Bryan says. "They were always my favorite places to be. There was this one in particular that I would just go and sit in. I would think to myself, 'Yeah, this is it. This is what I'm going to do someday.' That was 20 years ago, and it just kind of locked in."
On the menu are eight savory, eight vegan and nine sweet crêpes that are inspired by both Russian and French crêpes, giving them a slightly spongy and thin texture. While the food truck's menu rotated seasonally, Bryan is now able to offer a more sizeable menu with fan favorites available year-round, like the flavorsome KC Classic with applewood smoked ham from Local Pig, Jarlsberg Swiss, arugula and whole-grain mustard.
"Crêpes are really simple comfort food that you get to be creative with," Bryan says. "My favorite is the KC Classic. It hits the spot for me every single time."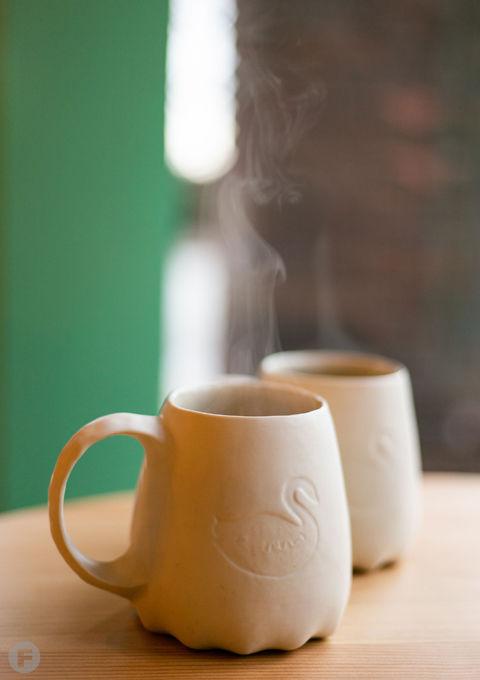 Bryan doesn't shy away from playfully mixing flavors. For instance, with the Clean Crêpe, she combines calming lavender with lemon curd and completes the dish with berries, candied lemon and whipped cream. However, some offerings let simple, high-quality ingredients take center stage, like the Honey Bee, with local honey from Messner Bee Farm and Kerrygold butter topped with fresh whipped cream.
Seven Swans also serves rotating soups, quiche and baked goods by pastry chef Laura Ebbers. Bryan also has plans for a special menu with charcuterie boards, a crêpe bar and a high tea menu for private events that fall outside normal business hours.
The inspiration for the crêperie's interior came from all over the world, but is ultimately French-Russian fusion, just like the crêpes. Folk-art-patterned wallpaper lines the back wall, an ornate oversized iron chandelier dangles above the front counter and Bryan sourced the vintage chairs from multiple places, all to create a space akin to an old friend's house.
"Crêpes are a family staple," Bryan says. "We ate a lot of crêpes growing up, with just butter and maple syrup. They've always been this very homey, quintessentially comforting food for me."
Seven Swans Crêperie, 1746 Washington St., Westside, Kansas City, Missouri, facebook.com/sevenswanscreperie