One of the biggest questions surrounding the coronavirus pandemic is when live events like concerts will return – and what they will look like when they do. Entertainment venues like The Kauffman Center for the Performing Arts have had to do some quick thinking as the pandemic has stretched on, and one of their solutions is "The Dining Experience: At Home."
If you haven't spent a lot of time at the Kauffman Center, it might surprise you to learn that the venue has a fantastic executive chef on its team. Laura Comer grew up in Kansas City and went to culinary school in California, and she's put in time at some of the finest restaurants KC has to offer, including Andre's, Bluestem, 40 Sardines, Justus Drugstore and more. She's been the executive chef at the Kauffman Center for over four years, and she's thrilled to give guests a way to enjoy one of the best parts of the Kauffman Center at home.
"With the pandemic dragging on, we knew we would need a way to engage with our guests," Comer says. As weeks without shows turned into months, she was excited to try her hand at delicious, gourmet meals that guests could prepare at home. That idea blossomed into a regular event that Comer says has been so well-received that it may stick around even once things return to "normal."
"The Dining Experience: At Home" offers three course meals that utilize seasonal (and, in most cases, local) ingredients in an easy-to-prepare package. Each course is already prepped and put together alongside reheating instructions. They're even packaged in oven-safe containers, minimizing the amount of dishes customers will have to do. "We really wanted a chance to offer a gourmet experience with as little hassle as possible," Comer explains. These seasonal meals are $39 per person. You put in your order and pay in advance, then pick up on the designated day at the south drive of the Kauffman Center.
In addition to these regular meals, Comer is also excited to help relieve some of the stress of holiday meal prep with some specialty dining experiences. For example, the Thanksgiving menu will run for $149 and has enough food for six people with an upscale take on the classics. It features a citrus-brined smoked turkey, roasted garlic mashed potatoes and gravy, herbed dressing, caramelized onion green beans, yeast rolls and a pumpkin pie. There's also an additional wine package that includes two bottles of wine with your meal.
Obviously, with the amount of prep work involved, orders need to be placed in advance. For the Thanksgiving meal, you will need to order by Nov. 18. When confirming your order, you will also confirm what time you will pick everything up the day before Thanksgiving, and an attendant will meet you at your car to load things inside.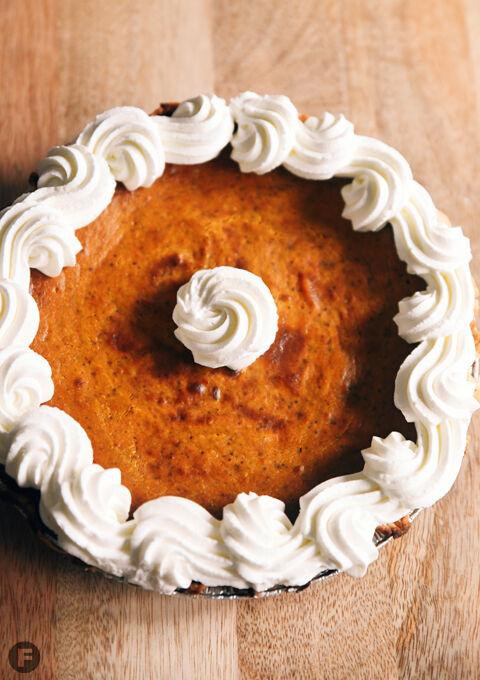 Comer is also working on a few other holiday meals. The Christmas menu follows a similar formula to the Thanksgiving menu, but features slightly different food options: think items like a brown sugar-glazed ham, Brussels sprouts and, of course, a chocolate-peppermint pie for dessert. She is also working on a New Year's Eve dinner for two that will go in a surf-and-turf direction with a Champagne add-on.
Comer is also flexing her impressive dessert experience outside of just these special experiences. In the weeks leading up to Christmas, guests can order holiday cookie decorating kits, which come with 10 sugar cookies, frosting and plenty of decorations to make for a fun, crafty and delicious activity that the whole family can enjoy. Comer and her team are working on a few other specialty options in the coming months as well.
Overall, "The Dining Experience: At Home" is a great way for the Kauffman Center to help bridge the gap until it can start hosting regular events again. Comer also says that there is still space on the calendar for those who want to book holiday parties or other events at the Kauffman Center and asks that anyone interested contact them to see what types of options are available.
2020 has been a stressful enough year for everyone – why not give yourself a break for the holidays and let someone else do the heavy lifting? Check out all the options available on the Kauffman Center's website, and make sure to book in advance so you don't miss out!
The Kauffman Center for the Performing Arts, 1601 Broadway Blvd, Kansas City, MO 64108, 816.994.7222, kauffmancenter.org