Diana Condori, sometimes known as Tiki D, has a new way for Kansas City to enjoy some elaborate cocktails. Her pop-up concept, Condor's Cove, is gaining traction and taking over evenings at a few favorite KC establishments. The pop up was originally meant to be a one-time event to say goodbye to one of Condori's favorite establishments, but the feedback she got was enough to make her run with the concept. Now, it seems the sky's the limit for Condor's Cove.
"Technically, Condor's Cove started this year, but the idea really kicked off when we had a farewell event for TikiCat in September of 2020," Condori says. "After the success of that evening and hearing some feedback, I got together with a few friends and we decided to try to make Condor's Cove an ongoing Tiki event."
Condori began bartending when she turned 21, starting with classic cocktails. She was first introduced to Tiki cocktails a few years later when a friend invited her to join the team at TikiCat, an underground Tiki bar located in the basement of Kansas City's HopCat location. Condori immediately fell in love with the culture and atmosphere, and says both the feeling of preparing Tiki cocktails and the culture of inclusivity has her hooked. "There's an escapism in Tiki cocktails and décor that is just so fun – people are never having a bad time in a Tiki bar," she says.
Not long after starting at TikiCat, Condori got to travel to the Tiki Oasis convention in Arizona, and that was the point of no return for her. "It was a life-changing experience," she says. "The artwork, the music… There were Tiki historians and people from all over the world there. It's just such a tight, helpful community. Tiki is amazing because, if you have a passion for it, you can just go for it."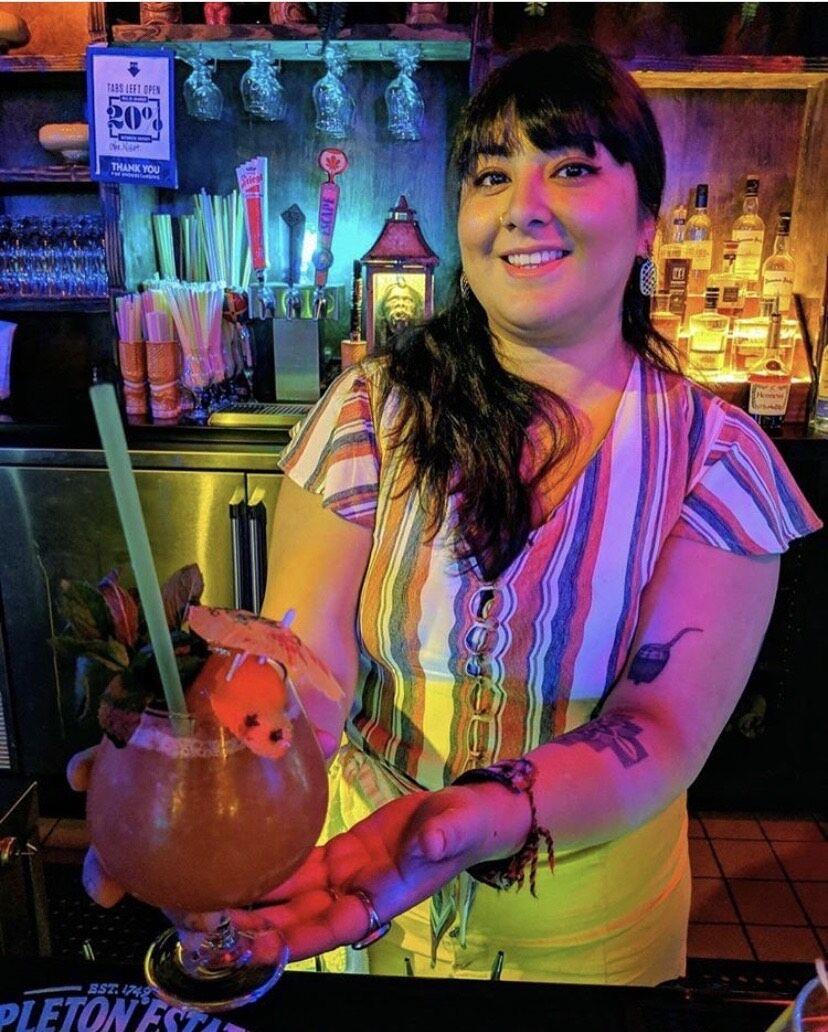 After both HopCat and TikiCat closed for good last summer, Condori had to find a new outlet. Enter Condor's Cove, which is Condori's way of showcasing her passion for all things Tiki. She's teamed up with a few business partners to bring Tiki takeovers to some of her favorite Kansas City spots. Condori handles the complex task of planning out drink menus, while her business partners Nobian and Austin handle the design, logistics and decoration. Condori aims to bring Condor's Cove to slower nights at her favorite bars and restaurants.
"It's really a win-win situation," she says. "Especially during the pandemic, there are certain nights that are really slow. If I'm able to bring in some thirsty people, that's helping to keep these venues afloat through a really tough time. For us, getting to create and serve Tiki cocktails in the city again is really important. It's also helping me hone my skills, both in designing and mixing drinks."
Condor's Cove also has a deeper, more personal meaning for Condori. She describes a childhood growing up in Bolivia as one filled with prejudice. She moved to the United States just after her tenth birthday, and that early discrimination has stuck with her. "My last name indicates that my family is indigenous, and I remember a lot of discrimination growing up," she says. "My family would have to lie about our name in order to participate in certain events. Naming Condor's Cove for my family is my way of showing pride in my history and saying I'm not going to hide anymore." Suffering through discrimination is a big reason why Condori finds the welcoming atmosphere of the Tiki community so important.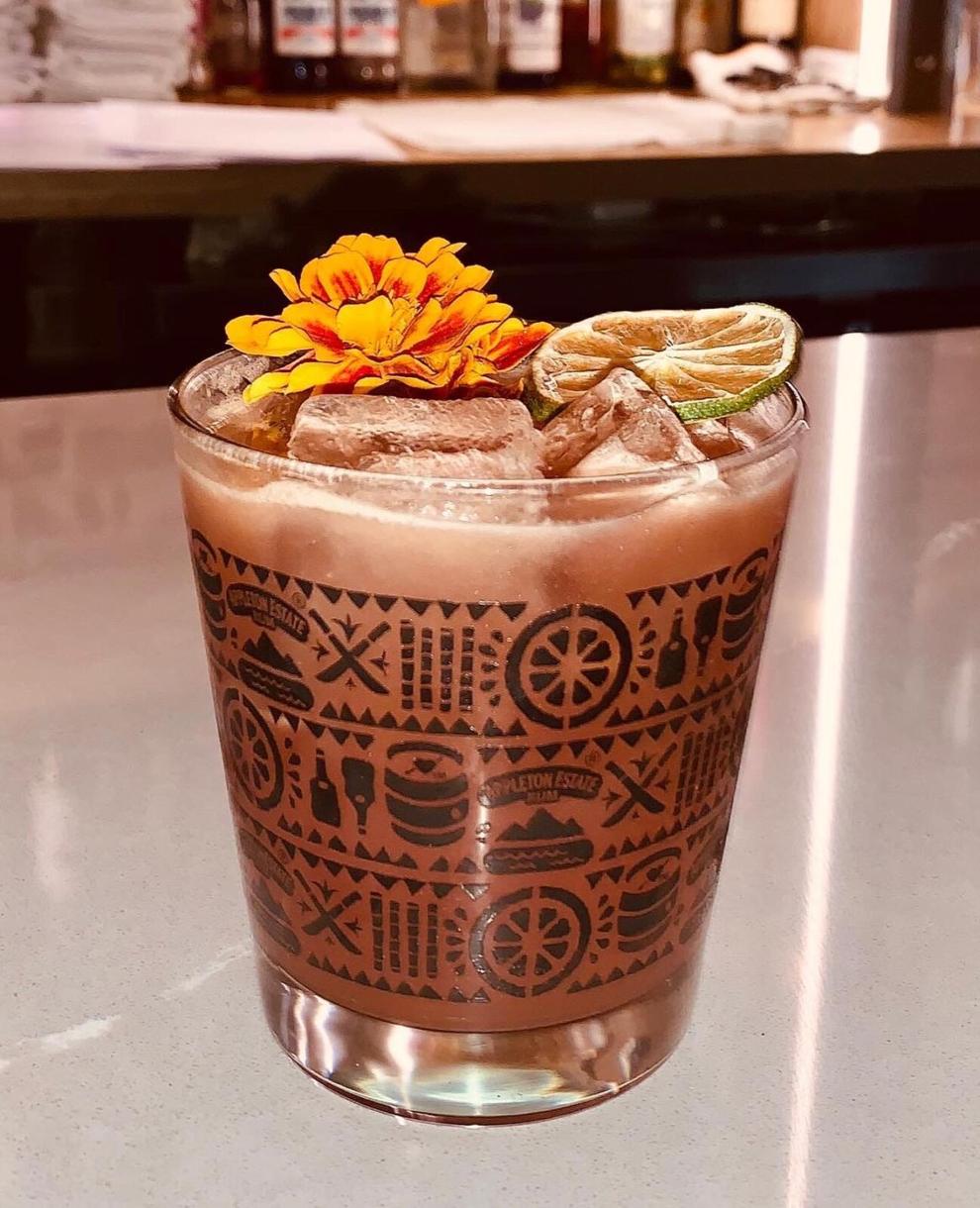 Condor's Cove has popped up at a few different locations over the past few months, including Dodson's, The Pressed Penny Tavern, Lifted Spirits and Westport Café. The next event, which is already sold out, will be held at Waldo Thai Place on March 14, and Condori has an April 20 event planned at Goat & Rabbit. The Waldo Thai event was completely booked within a few hours after opening reservations, so Condori says the best way to ensure you get a spot is by following Condor's Cove on Instagram to see when new dates and venues are announced.
As for what guests can expect at one of the Condor's Cove pop ups, that is partially determined by the venue. Places like Waldo Thai are much more hands-on, and Condori is working with the staff there to develop food and drinks alike for the menu. Other hosts have let Condori run the show – you'll be getting something new at every new pop up. The Waldo Thai pop up also allows guests to pick up cocktails and food to go, if you were unable to secure a reservation.
One thing Condori is excited to showcase is different rums. "Rum is such a unique spirit, because it isn't bound by a lot of the rules that whiskies and agave spirits are," she says. "It speaks to me that rum cocktails can be whatever you want them to be." Condor's Cove events will often feature a nice mix of classic Tiki drinks like the Zombie or Mai Tai, while also letting Condori stretch her imagination with some wild cocktails.
Judging by the speed that Condor's Cove pop ups have been selling out, it wouldn't be surprising if Condori decides to work toward opening a permanent location in the near future. In the meantime, keep your eyes on Condor's Cove's social media for the next date and location to get your Tiki fix.
Condor's Cove, instagram.com/condorscove.kc