It might come as a surprise to see a new place opening its doors in the middle of a pandemic, but that's exactly what Jason Provo, owner of Blackhole Bakery, did this week.
Friends and family of the local pastry chef lined up six feet apart inside the bakery on Wednesday, waiting patiently for their chance to congratulate Provo and pay for pre-ordered boxed pastries that he and his fellow pastry chef, Alyssa Bailey, stayed up all night baking.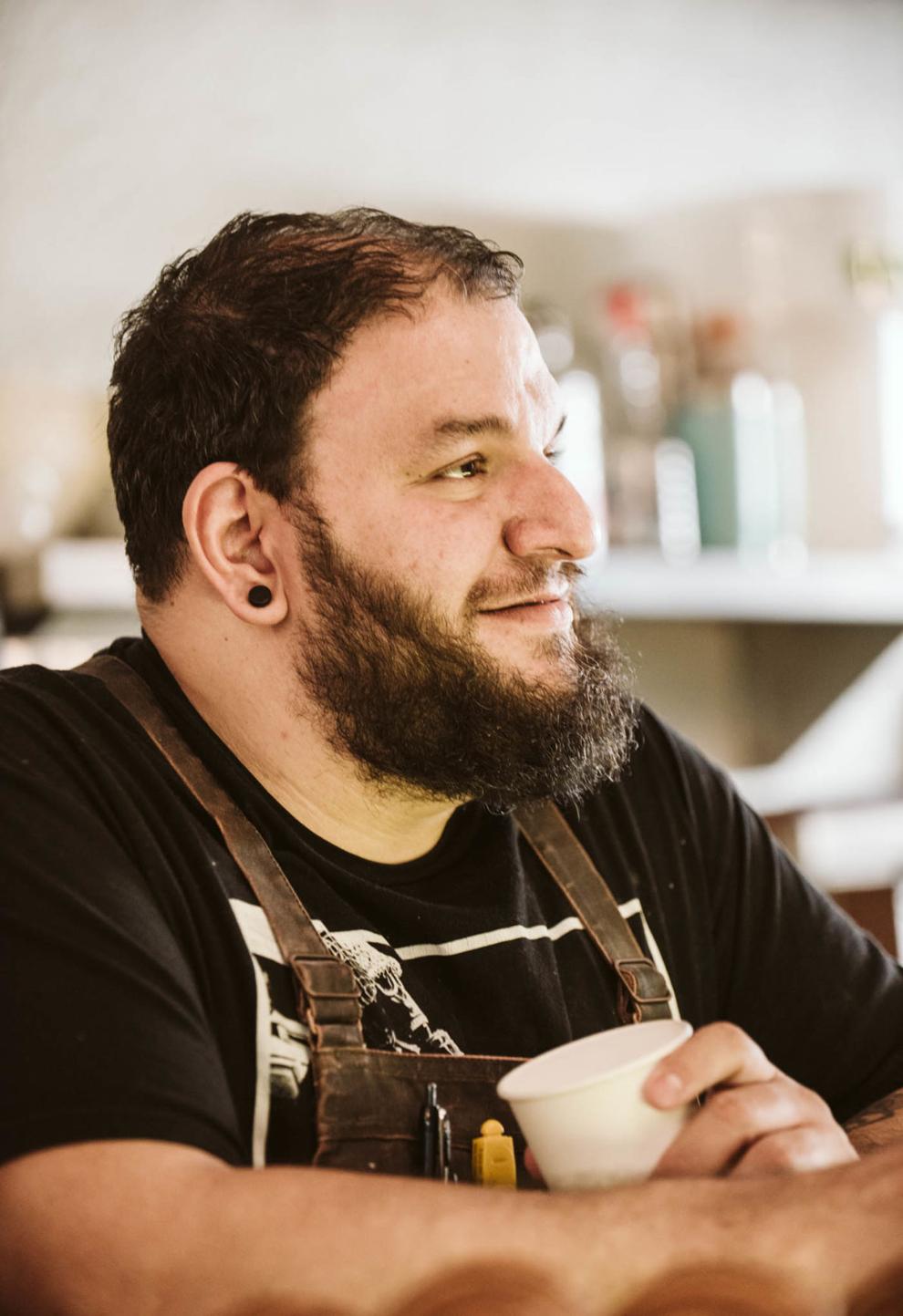 When Provo signed the lease to open his first bakery at 55th and Troost Avenue in July 2019, he could have never imagined that by the time he would be ready to open the world would be dealing with a pandemic. He evaluated his options, and though waiting until the pandemic was over was a definite consideration, his concern for his employees prompted him to go ahead and open.
"My first target opening date was March 17, right when the city decided to close all of the dining rooms in Kansas City," says Provo. "At that point, waiting to open was an option that I considered carefully. I could have made it, living frugally, for another six months, but I had to think about my employees, people like Alyssa, who had just left a job prior to COVID-19 to come and work for me. When I realized she would not be eligible for unemployment, I knew I needed to open my doors to pay her; it was the right thing to do."
But with things so uncertain, Provo knew he couldn't afford to bring on the two employees he had planned to hire in addition to Bailey. Instead, he chose to scale back his opening menu to just basic French-inspired breakfast pastries that he knew the two of them could execute on their own, while still making everything from scratch, including his New York-style bagels.
"We are focused on getting the breakfast business right now, offering cinnamon rolls, seasonal fruit and cream cheese danishes, palmiers, croissants with various sweet and savory fillings and housemade New York-style bagels with various cream cheese schmears. We also offer Maps Coffee, selling it by the bag or by the cup," says Provo.
When asked about the most unique item on offer, he points to his birthday cake croissant, which is made from laminated dough that has colorful spots incorporated into it, making it look like a party inside.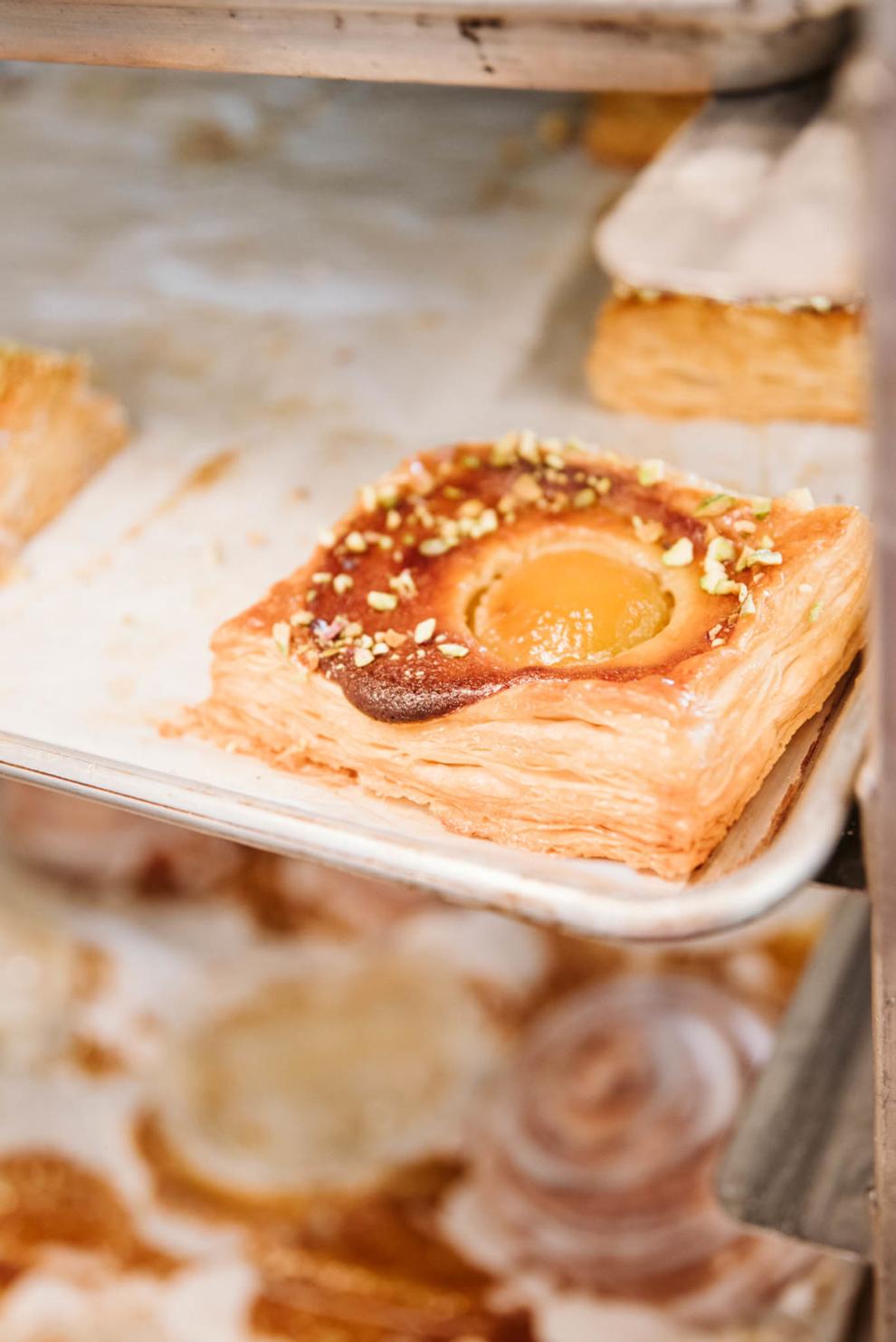 But Provo's big surprise item that he will have on the menu this weekend as a test, are the mochi donuts.
"No one in Kansas City is making mochi donuts right now, so we are excited to test them this weekend. They are made with rice flour, so they are gluten-free, and I drop dough by the spoonful into the fryers, and they come out perfectly spherical, like little donut holes, but the texture is crispy on the outside and chewy like a marshmallow on the inside," he says. "I plan to make them in multiple flavors and colors, including one that I will add dark cocoa powder to before frying so it comes out black, and those will be called blackholes." 
Like other restaurants and bakeries, Blackhole has been deemed essential, and Provo wants guests to know that he and Bailey are following all CDC-approved safety precautions, including wearing masks and gloves, for the safety of both them and their guests. They're also wiping down all surfaces in the kitchen as well as the front door handles, all countertops, pastry cases and the POS system.
Blackhole Bakery is open Wednesday through Sunday from 7am to 2pm. Right now, tables and chairs have all been pushed to the side and taped off to let guests know to come straight to the counter, place an order, pay and go. It is not how Provo envisioned his new bakery operating, but it is what he must do for now to keep everyone safe.
"I thought about offering curbside but decided instead to do carryout and delivery for catering," he says. "As a first-time bakery owner, I wanted to give my customers a chance to get to know me, and I wanted a chance to meet them, and I didn't think curbside would allow me the opportunity to tell my story properly as a new business owner."
Provo, who has lived in Kansas City his whole life, started his career working a corporate job, but the kitchen kept calling to him. In 2012, he took a job at Panera Bread that sparked his passion for pastry, and two years later he graduated from the pastry program at Johnson County Community College. From there he went on to serve as the lead pastry chef at Dean and Deluca in Leawood, Kansas, for five years, traveling to other locations as a corporate trainer.
When Dean and Deluca closed, Provo went to work for Parisi Artisan Coffee for three years making all of the pastries for the company's local coffee shops. For the past year, he has been working on his new bakery, including remodeling, outfitting, painting and planning. He selected the name Blackhole Bakery from a long list of names he developed years ago; he says it's fun, easy to remember and also nods to his love of science fiction.
Blackhole Bakery's location on Troost finds Provo in good company. The bakery is located across the street from vegan snack bar Happy Apple Café and just south of chef Justin Clark's new location for his popular restaurant Urban Cafe.  
"When all of this is over, I am looking forward to building up a regular neighborhood business, securing corporate catering and basically just helping people start their day with a smile," says Provo.
Blackhole Bakery, 5531 Troost Ave., Kansas City, Missouri, 816.885.6836, blackholebakery.com