Erica and Brock Schulte both work in the booze business in Kansas City, so crystal-clear cocktail ice is important to them.
She is the national brand manager for J. Rieger & Co., and he is the bar director of The Monarch bar and a partner in Exit Strategy, the cocktail company that owns Verdigris bar in Leawood and soon-to-open The Mercury Room at the top of the new luxury apartment complex, Reverb, in the Crossroads.
Married with kids, the couple have enjoyed a frosty side hustle for years – supplying bars and restaurants in Kansas City with pure, clear ice in various sizes and shapes, along with fresh citrus and syrups for over 20 cocktail programs across the city under the name Liquid Minded Commissary.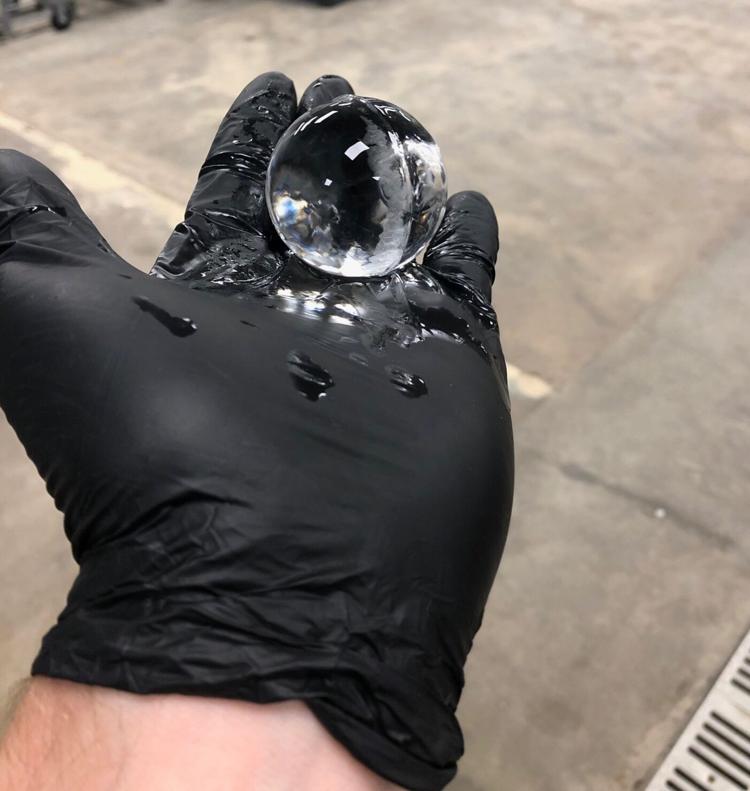 Now, Liquid Minded Commissary has become Fountain City Ice, featuring a brand new 4,000-square-foot ice house and commissary kitchen where fresh citrus and syrups will be made in historic downtown Lee's Summit. They have also added a new partner, Christian Moscoso, who is the general manager of The Monarch Bar and also a partner in Exit Strategy.
Fountain City Ice will not only produce and sell clear cocktail ice harvested from 300-pound blocks to bars and restaurants across the city, but they also plan to make it available at various liquor stores and grocery retailers in the Kansas City metro. Now, people who enjoy making craft cocktails at home will have access to the same ice they enjoy at their favorite watering hole.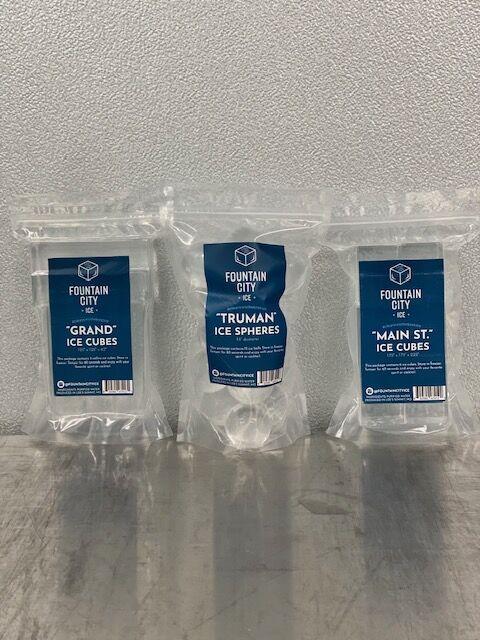 "With our expanded facilities and capabilities, not to mention the amount of drinking that we are all doing at home with the pandemic, we feel like this is perfect time to sell our crystal clear cocktail ice at retail locations so everyone has access to it," Erica says. "Kansas City has a robust craft cocktail scene, and we thought it was time we had an ice house that could provide pure clear ice to service not only bars, restaurants but the home cocktail maker and drinker."
Fountain City Ice has acquired three Clinebell ice machines that can produce more than 20,000 pounds of clear ice per month. The water used to make the ice is put through a 4 phase water filtration system, using coconut ash and carbon to purify it.
Clear ice not only looks better in a drink – it tastes better too, and it can make a big difference in how people experience their cocktails. Fountain City Ice will also be able to make cubes in various sizes, spheres, cylinders and hand-trimmed jeweled ice or other custom shapes depending on the type of cocktails served and glassware used. A single large cube of ice is often found in a craft Manhattan cocktail, for example, which makes for a cold drink with less dilution of the alcohol in the glass, creating a better drinking experience.
"We also have a Hoshizaki Sphere machine at Fountain City Ice that produces clear spheres 1.8" in diameter – one of only 7 machines in the United States," explains Brock.
The bags Fountain City Ice will retail in local liquor and grocery stores between $7- $9 per bag, and they suggest checking their social media account and website for participating retailers as they roll out to stores starting this month.
Fountain City Ice, liquidmindedkc.com