Chef Keeyoung Kim is ready to take Kansas City on a deep dive into his own Korean culture as he prepares to open Chingu, a Korean-inspired bar and restaurant, located in the former Wingman Kitchen location in Westport this July.
"When you go to K-Town in New York City or in L.A, and you walk into any restaurant there you are immersed in Korean culture from the moment you walk in, that is what I want Chingu to be like" Kim says. "I want our guests to hear, smell and then taste things throughout their meal, with all of their senses enveloped in the culture."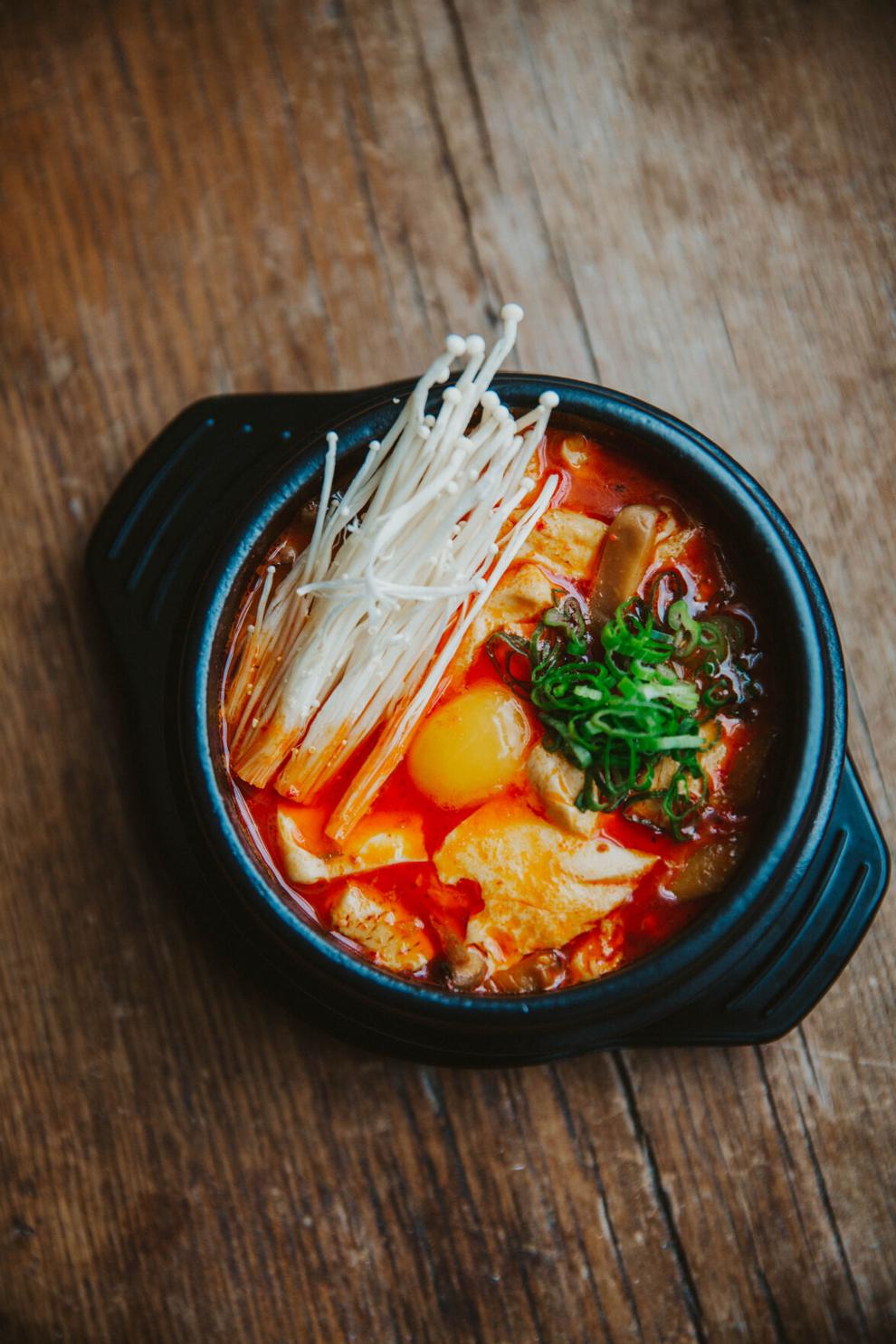 From the smell of the sizzling galbi or bibimbap brought to the table to the K-pop music playing overhead to the sight of shared plates that guests can customize using any of the four seasonal banchans or Korean side dishes served to every table, his idea is to create a fun, interactive, cultural experience.
"l have thought about how l want my guests to feel when they walk through the door of my restaurant," Kim says. "l want them to feel like they are coming to my parent's house for dinner. l want to meet them at the door with the traditional Korean greeting of 'Are you hungry? Have you eaten?'"
The word chingu means "friend" in Korean, which perfectly represents not only Kim's own gratitude for the friendships he has made here in Kansas City, but also how he sees his own guests cultivating their own friendships over a shared plate and some soju. The press release describes the menu at Chingu as being "anju", literally translated to "food with drink," in a lively atmosphere. Here, he will feature dishes from across Korean culture – a combination of popular street foods, Korean barbecue and Korean home cooking.
Two dishes that Kim is particularly excited for his guests to try are the golbaengi muchim – a chilled dish of buckwheat noodles, veggies and chopped moon snails mixed in a gochujang-pear vinaigrette – and bossam, an interactive dish of slices of braised pork belly served with radish kimchi, fermented shrimp, ssamjang and lettuce to allow each guest to make their own lettuce wraps.
There will be four seasonal banchans served to every table that you can either eat with rice or use to create your own unique dish, mixing and match them with other items you have ordered. Part of the fun is to figure out what you like best and what you think tastes good together.
Guest will also find Korean fried chicken, dolsot bibimbap served hot in a traditional Korean clay pot and galbi, thin strips of grilled beef short ribs in a soy-ginger sauce served over onions on a sizzling plate. Finally, there will be the classic kimchi jjigae, a kimchi soup with a rich, spicy broth with the option to add tofu or pork belly.
To imbibe with your Korean specialties, Kim has partnered with a local distillery to produce his own housemade soju, a clear spirit that is the most popular liquor in Korea, where it is often served as a shot with a glass of beer or mixed into a cocktail. Although soju made in Korea traditionally clocks in at 16% to 24% ABV, the first batch of soju Kim made with his distillery partner was 36% ABV. He is excited about the possibility of making a soju strong enough that you should be able to taste in your cocktail. There will also be fun Korean-flavored iced teas, Asian-inspired cocktails and a curated selection of spirits, beers, wines and makgeoli (rice wine) to drink. 
Kim has built a successful restaurant with his more casual Sura Eats and surrounded himself with good people, like his long-term business partner, David Son; his hospitality coordinator, David Hester; and corporate chef Ryan Kim. Together, they have gone from hosting occasional Korean food pop-ups to taking a spot inside Parlor's food hall in Kansas City to now finally opening their first full-service Korean restaurant with a bar. Now, they are looking for investors to help them grow their business forward: They recently launched a Mainvest campaign for Chingu, where they had a starter goal of $50,000 and have already raised $21,000.
Chingu will be open for lunch and dinner Tuesday through Sunday and open late on Friday and Saturday nights when it opens in Westport in July.
Chingu, 4117 Pennsylvania Ave., Westport, Kansas City, Missouri, chingukc.com (coming soon)