On Saturday evening, a dinner inspired by a rare 1973 cookbook, Les Diners de Gala, written by the famous surrealist artist Salvador Dalí, will bring together local artists from across Kansas City's culinary, cocktail, décor and music scenes.
Tickets went on sale last week for "Diners de Gala: An evening inspired by surreal artist Salvador Dalí's art cookbook Les Diners de Gala," which will be hosted inside the Byers Mansion in the historic Northeast neighborhood. 
This little-known cookbook first sparked the idea to recreate a dining experience in Kansas City as a collaboration between chef Patrick Ryan, mixologist Ryan Maybee and set designer Cynthia Herrington, who owns the Byers Mansion with Johnny Lancaster.
"When I researched this cookbook, I learned that Salvador Dalí had originally said he wanted to be a chef when he grew up; apparently he always loved cooking for and hosting dinner parties," explains Maybee. "In fact, he and his wife, Gala, become known in New York City's creative communities for their lavishly odd culinary parties where people dressed in elaborate costumes, often around a theme."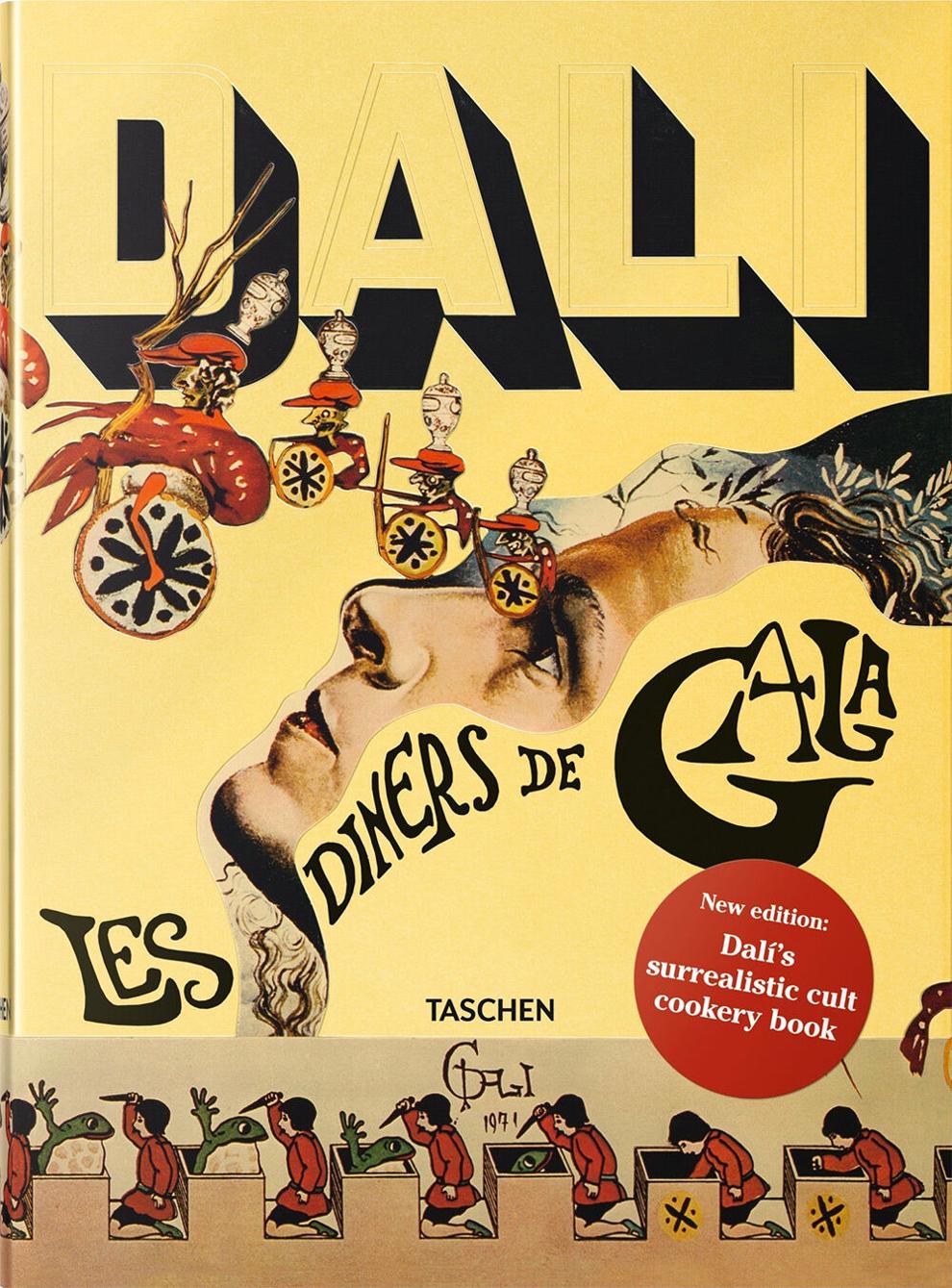 In an effort to do Dalí's cookbook justice, the evening will feature a "deliciously weird" yet opulent 5-course meal from the mind of Ryan, who owns Port Fonda as well as the recently opened The Town Co. in the newly renovated Hotel Kansas City.
The meal will be paired with cocktails from Maybee, a local entrepreneur and partner in J. Rieger & Co., who is planning to offer a dynamic and experimental range of drinks with an eye toward quirky presentations and bold flavors that complement each dish.
The soundscape of the evening will be performed by internationally-acclaimed performer Calvin Arsenia, and Herrington will curate a surreal atmosphere for the dinner with each room inspired by a different classic Dalí painting.
Maybee first came across an original copy of Dalí's Les Diners de Gala cookbook and approached his friends about hosting a Dalí-inspired dinner inside their historic 1902 Byers Mansion, which they have restored over the past three years with much of the original architecture and design features intact.
"With Diners de Gala, we are connecting some of our favorite people here in Kansas City for a night of opulent fun," says Herrington. "Both Johnny and I are passionate about food, art, music and culture, as well as the impact this year has had on the service industry and art community. With a lot of support and a little bit of luck, this will be the start of a series of inspired events at the Byers Mansion."
Dalí's cookbook, Les Diners de Gala, was published just once, and features 136 recipes over 12 chapters, including a chapter dedicated to aphrodisiacs. Dalí also created a series of colorful and wonderous illustrations and collages in his signature surrealist style specifically for the publication of his cookbook.
The book itself is a study in art and the decadent and pleasurable aspects of eating, and guests can expect to find a mashup of the same this Saturday. The recipes found in Dalí's cookbook were inspired by some of the top restaurants in Paris at the time, including Lasserre, La Tour d'Argent, Maxim's and Le Train Bleu. That's all to say that these dishes are rich, as Dalí pointedly warns readers in the forward of his cookbook.
"We would like to state clearly that, beginning with the very first recipes, Les Diners de Gala, with its precepts and its illustrations, is uniquely devoted to the pleasures of Taste," he writes. "Don't look for dietetic formulas here. We intend to ignore those charts and tables in which chemistry takes the place of gastronomy. If you are a disciple of one of those calorie-counters who turn the joys of eating into a form of punishment, close this book at once; it is too lively, too aggressive, and far too impertinent for you."
Only around 400 original copies of Les Diners de Gala are known to still survive, but in 2016 the rare book was reprinted, and copies can be found on Amazon for around $50.
This celebration of Dalí's Les Diners de Gala will be hosted this Sat., Nov. 14 from 6 to 9pm. Herrington and Lancaster have set up Byers Mansion taking every health and safety measure into consideration regarding their staff as well as guests, who are all required to wear masks.
Tickets for this dinner are $175 per person, all inclusive, and available now at Eventbrite.