Local Pig's annual holiday meatball drive returns this year with The Prospect as its new charitable partner.
As 2020 comes to a close, we're honoring the people using food as a vehicle for change.
For each box of two dozen Italian meatballs sold, the City Market-based butcher shop will donate two dozen meatballs to The Prospect, a local "food social service enterprise" designed to help under-resourced members of the community break the poverty cycle. The Prospect will cook and serve meatball dinner kits to food-insecure people in Kansas City in the days leading up to Christmas. 
Since the inception of its holiday drive several years ago, Local Pig has donated about 250 orders a year – the equivalent of about 400 pounds of donated product annually. The retail butcher shop makes its meatballs with local heritage pork combined with mozzarella cheese, fresh rosemary, garlic and breadcrumbs.
"We were looking to do some kind of donation around the holidays and we wanted something that would work as an appetizer or an entrée," says Local Pig owner Alex Pope. "Meatballs fit that bill and it seems like everyone enjoys meatballs."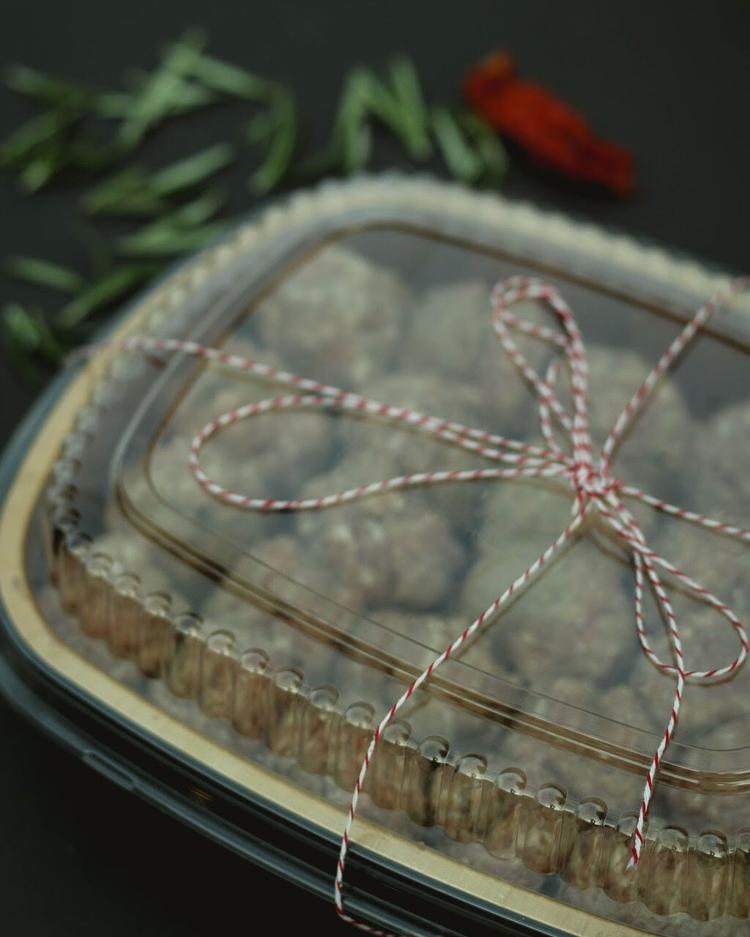 Local Pig chose The Prospect as a charitable partner that could assist with "serving the product to those hardest hit this year," says Pope. "The Prospect came on our radar via a friend Brandi Schoen at Kanbe's Market."
Kanbe's Market operates Healthy Corner Stores, a business model that provides fresh, nutritious produce daily to a network of corner and convenience stores located in food deserts around Kansas City. The Prospect had an established relationship with Kanbe's through its farm-to-family program and other food-driven initiatives.
The non-profit program is aimed at providing fresh, seasonal produce in Kansas City's most food-insecure neighborhoods.
"We have been working as a resource to agencies who are already providing food but need assistance," says Shanita McAfee-Bryant, executive director and founder of The Prospect. "In October, we took over the Community Meals project that is part of Chef Collective. For Operation Meatball, we will be putting together meatball dinner kits that will serve about 250 families and seniors. Lastly, we are working with Lazarus Ministries to provide them as a meal to the community they serve on Saturdays. This meal will happen the Saturday after Christmas."
Customers can order a box of two dozen meatballs ($24) in person at Local Pig, through its online store and by phone. Advance and walk-in orders may be picked up at Local Pig from Dec. 17 through 24.
Local Pig, 20 E. Fifth St., City Market, Kansas City, Missouri, 816.200.1639, thelocalpig.com