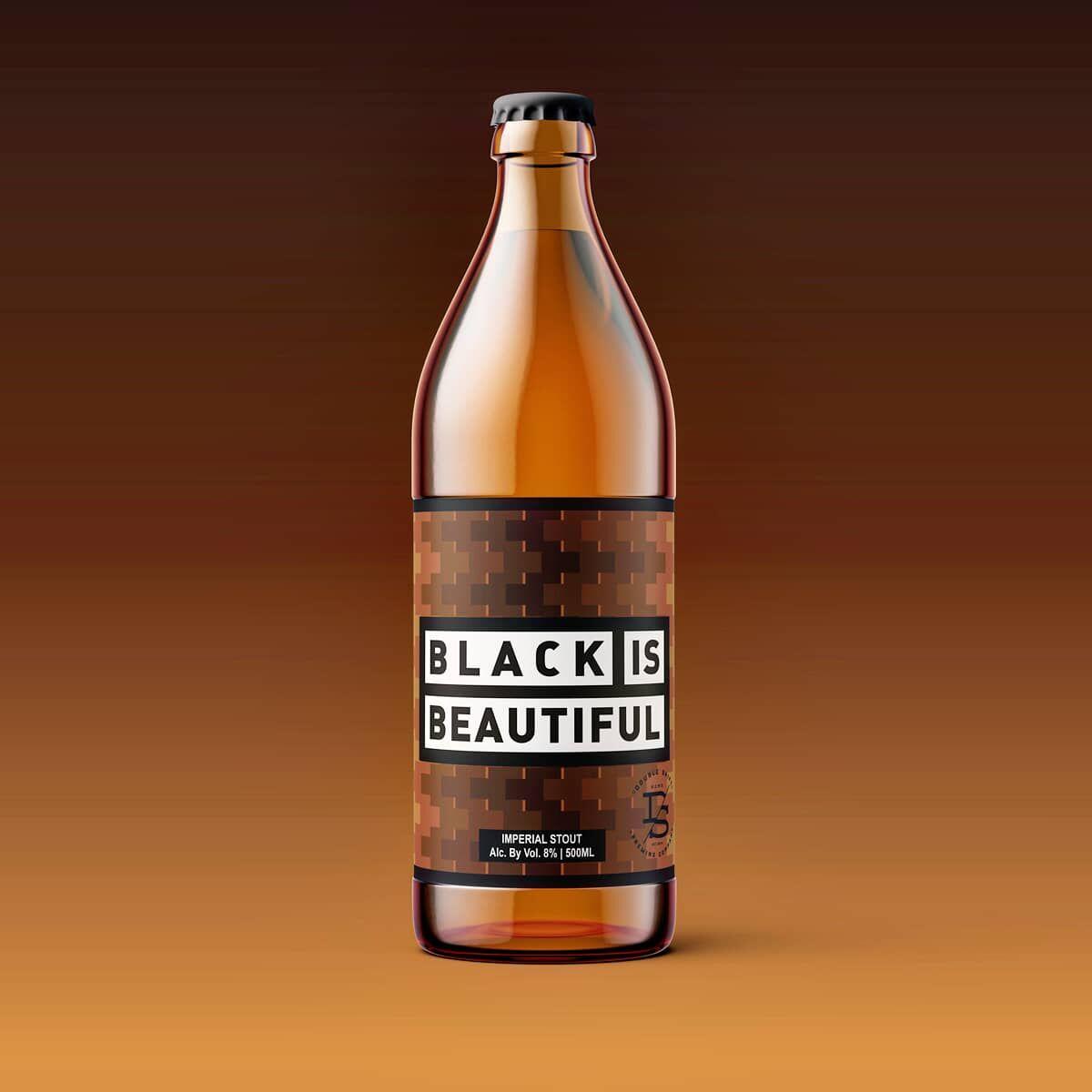 Breweries across the country – including several in St. Louis and Kansas City – are joining the Black is Beautiful initiative.
Established by Weathered Souls Brewing in San Antonio, Texas, Black is Beautiful is a beer developed to start and continue conversations and raise awareness about "the injustices that many people of color face daily."
The brewery published a downloadable recipe for the beer, which is a stout "developed to highlight the different hues and shades of black." Proceeds from sales of the beer at participating breweries will raise funds for police brutality reform and legal funds for those affected by police brutality.
In Kansas City, several Black homebrewers and craft beer fans have partnered with local breweries to produce Black is Beautiful. Nigel Woodberry, who works at Wind Shift Brewing and Diametric Brewing, helped brew the beer at both breweries. He took the lead on brewing Black is Beautiful at Wind Shift, where they used molasses and blackberries sourced from the City Market.
"Diametric had several members of the Shades of Craft Beer Facebook group come and brew it," Woodberry says. Those participating included Shades of Craft Beer founder Woodie Bonds as well as Elliott Ivory, Jonathan Scott and Givon Blakney. Proceeds from sales of the beer will go toward Greater Kansas City Community Foundation's Black Community Fund.
Woodberry met Weathered Souls co-founder Marcus Baskerville this past August at Fresh Fest in Pittsburgh, Pennsylvania. "When Marcus got the inspiration to do a beer with proceeds benefiting social justice causes, I was immediately in," Woodberry says. "One of my missions is to diversify craft beer. This beer is an opportunity to open conversations about race, social injustice and other topics at the forefront of this country now."
Kansas City's brewing community was quick to embrace and support the Black is Beautiful initiative. "Every brewery knows we need to be more diverse," Woodberry says. "[Of the] brewery owners in Kansas City I know, they are people who not only think locally, but they're also interested in social issues. Not many industries can come together for causes like the beer community can. The Black is Beautiful beer project is a unique way to keep the conversation going about race issues in this country."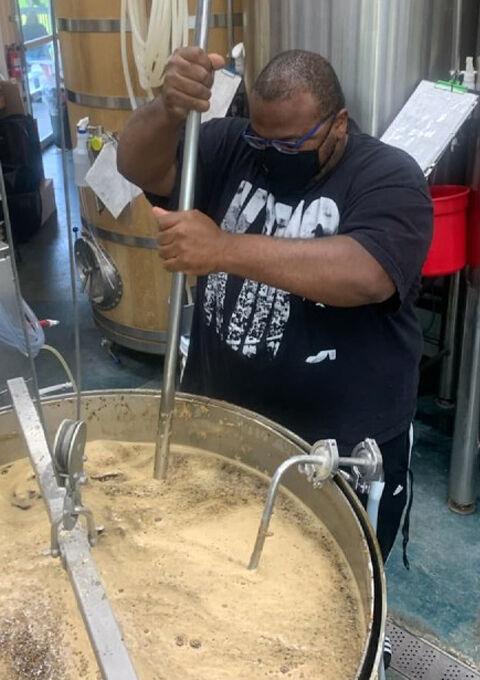 Bonds helped brew Black is Beautiful at Diametric as well as at Transport Brewery. "I wanted to be a part of this because I feel like social inequality has been a huge plague in the Black community," he says. "We should be treated with the same respect and dignity as any other race but we are not. Seeing these breweries step up and be a part of something much bigger and then to bring change is soul-stirring." 
As word spread in recent weeks about Black is Beautiful, many breweries began devising plans to get involved. Wind Shift Brewing co-founder and brewer Tony DiPlacito says it was a pretty unanimous decision among their team to support Race Project KC. "In what other industry could you bring over 900 businesses together in almost every state in support of cause?" he says "It's inspiring and we're all proud to be a part of it."
BKS Artisan Ales will donate a portion of proceeds from sales of its Black is Beautiful Imperial Stout, which will be canned and released in the coming weeks, to the American Civil Liberties Union (ACLU) of Missouri. The 10 percent ABV stout features maple and cinnamon that head brewer and co-founder Brian Rooney says complement the base beer quite nicely. "We wanted to show that our brewery, and the brewing community, is an inclusive place," Rooney says. "Also, we specifically wanted to support bringing awareness to the injustices that people of color face daily."
Strange Days Brewing head brewer Damon Arredondo used dark malts in his version of the stout, including a nuanced chocolate malt and a coffee malt that gives the beer a subtle coffee flavor, as well as some charred oak chips and cocoa nibs.
As a member of the Master Brewers Association of the Americas (MBAA) Diversity and Inclusivity Task Force, Arredondo was professionally and personally motivated to participate in Black is Beautiful. "My goal is to change the perception of craft beer to different communities and make it accessible to all," Arredondo says. "That means that we as a brewery and industry need to be actively and consistently anti-racist and inclusive."
A portion of the beer's sales will be donated to the Urban League of Greater Kansas City. Strange Days also offers a session IPA called Love > Hate, with a portion of sales going to the ACLU of MO.
Crane Brewing brought in local musician and community leader Kemet Coleman to help brew its own version of the stout. Other breweries brewing Black is Beautiful and donating to local organizations include East Forty Brewing (donating to Campaign Zero), Big Rip Brewing (ACLU of MO), Servaes Brewing Co. (ACLU of KS), Red Crow Brewing Co. (Race Project KC), Fields & Ivy Brewery (Kansans for Smart Justice), Transport Brewery (The Midwest Innocence Project and KC Community Bail Fund Project) and Sandhills Brewing (KC Community Bail Fund Project and Hutch in Harmony).
Double Shift Brewing will release its Black is Beautiful imperial stout with vanilla on Sat., July 25, at noon. Available in bottles and on tap, the beer release kicks off the brewery's 5-year anniversary celebration. Proceeds from the sale of the beer will be donated to the Urban League of Greater Kansas City. "This elegantly simple imperial stout boasts huge notes of toasted chocolate and coffee with a nice medium body complemented by minimal amounts of added vanilla bean," head brewer Jon Conway says.
The brewery's anniversary releases also include Beach Shredder, a lime-coconut Gose with lactose, and Stanky Danky, a hazy Kveik IPA brewed in collaboration with Diametric Brewing. Double Shift brewers will be on hand throughout the day to talk craft beer.
Black is Beautiful, blackisbeautiful.beer