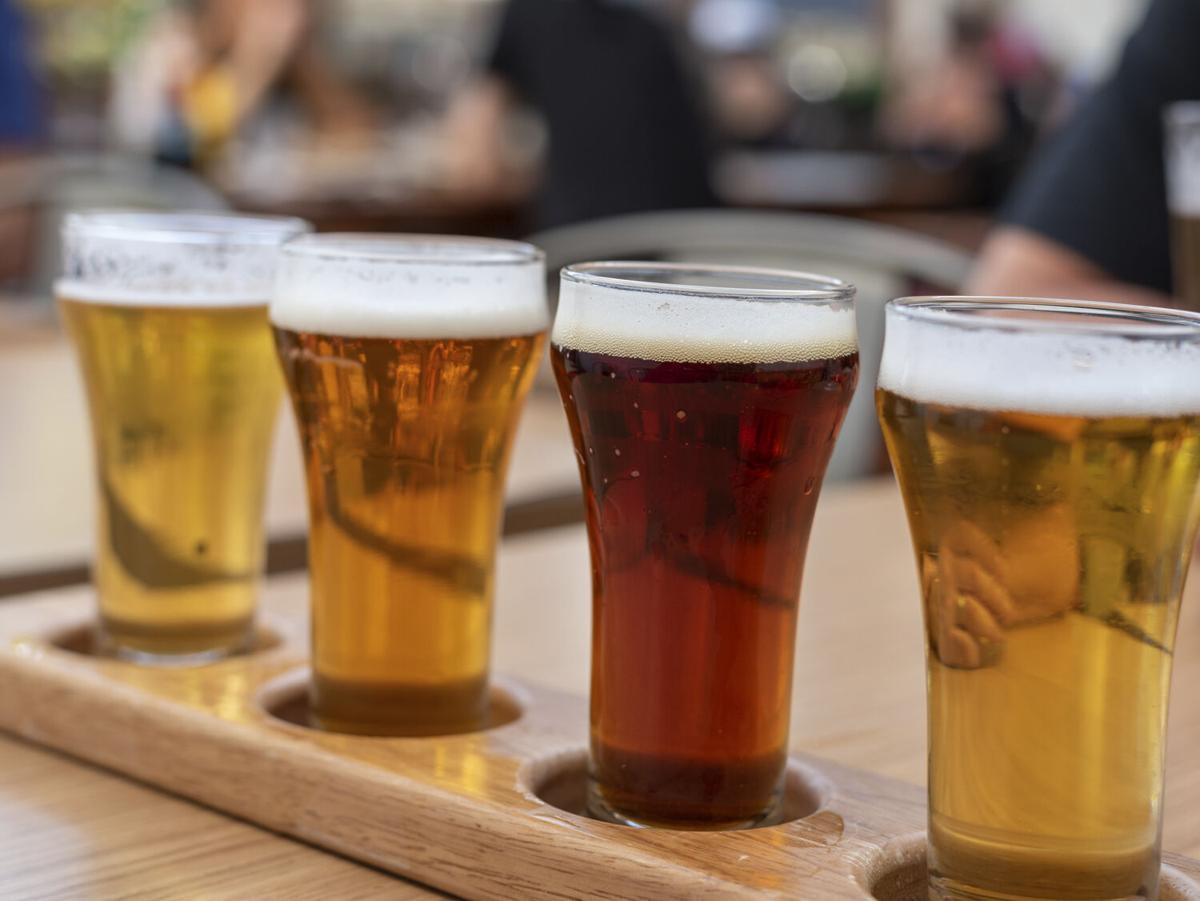 Sample local beers, play some bingo or enjoy a special date night this weekend. 
Friday
Linden Square Food. Art. Drink. Festival
"Downtown Gladstone's premier art festival is back for its fifth year. Expect to see food trucks, drinks provided by Gladstone Area Chamber of Commerce, live music and artists." Friday and Saturday from 5 to 10pm. 
Saturday
"Ticket includes two hours of unlimited tastings from the breweries, UNLIMITED appetizers from six concepts, live music, 10% off food and a tasting cup. Each local brewery is bringing 3-4 of their craft beers for tasting. Every session will have access to these beers." Sessions begin at 10am. Tickets are $55.
Vox Vineyards Monthly Taste & Tour
"These events are a wonderful opportunity to join us in our quest to discover the individual characteristics of our unusual American Heritage Grapes. Guests are guided through the winery for an in-depth tour and digital presentation to learn about a grape's journey from harvest, through fermentation, and into the glass. We'll discuss special techniques we employ in the cellar. In addition, you will taste a selection of five wines perfectly paired to the season. While enjoying the tasting, you are invited to participate in open discussion about the unique characteristics you find! Please join us for an early afternoon in discovering what American Heritage Wines are all about. Tickets are $30.00 per person, 21+ only please." From 11am to 1pm.
Sunday
Hello Pie Pop-Up at Blip Roasters
"Join us for a POP-UP next Sunday (June 6th) with Hello Pie! ⁠Hello Pie will be bringing 2 NEW pie flavors – Bourbon Pecan Pecan Crumble & Mixed Summer Berry Basil! Sounds delicious, right? You can order a whole pie online now!⁠ Slinging slices from 9 am until sell out!"
The Flavor of Lee's Summit Charity Steak-off & Food Festival
Head to the historic Crestview Dairy for the first The Flavor of Lee's Summit food festival and charity steak-off. Expect local food artisans and farmers, food trucks, cooking demonstrations, a children's fishing derby, yard games, live entertainment and a Steak Cooking Association competition event with over 40 competitors from around the country. Starts at 10am.
Sunday Bingo at Red Crow Brewing Co.
"Free to play, family friendly, prizes, food, fun and beer! Make sure to reserve the entire table for your party. Try to choose a table that has the closest number of seats to match the number in your party when possible. But either way, make sure that you reserve the entire table! Bingo will start at 11:30 am but we recommend that you show up by 11am to be seated. This gives us a chance to get your food & drink orders before bingo officially begins! If you aren't here to claim your table by 11:40 am, we will release it and open it up to walk-ins." From 11am to 1:30pm.
Date Night on the Farm at BoysGrow Farm
"See where BoysGrow happens with a night of dinner, dessert, and drinks in our new farm kitchen. Dinner provided will be by Chef Carlos Mortera of POI-Ō and The Bite and dessert by Christopher Elbow's famous Fairway Creamery Drinks include beer, wine, and a signature cocktail. Live music to accompany your experience is provided by Kansas City musicians, info to come. Come celebrate what makes our city unique. Ticket price $200 for an all inclusive night for two." From 5 to 8pm.