You can now find some of the prettiest chocolates in Missouri at a storefront in a Blue Springs strip mall. 
Bliss Chocolatier is now open in Blue Springs, Missouri, serving gourmet bonbons, malt balls, sponge toffee and more. The business is owned by chocolate-maker Jessica Washburn and her mom, Pat Jarstad.
Washburn only began making chocolate a few years ago. She originally went to college for chemistry, but she ended up graduating with a degree in art history. While living in upstate New York, she made a living as a professional photographer, but when her family moved to the Kansas City area, she took a step back to help her kids settle into the Midwest.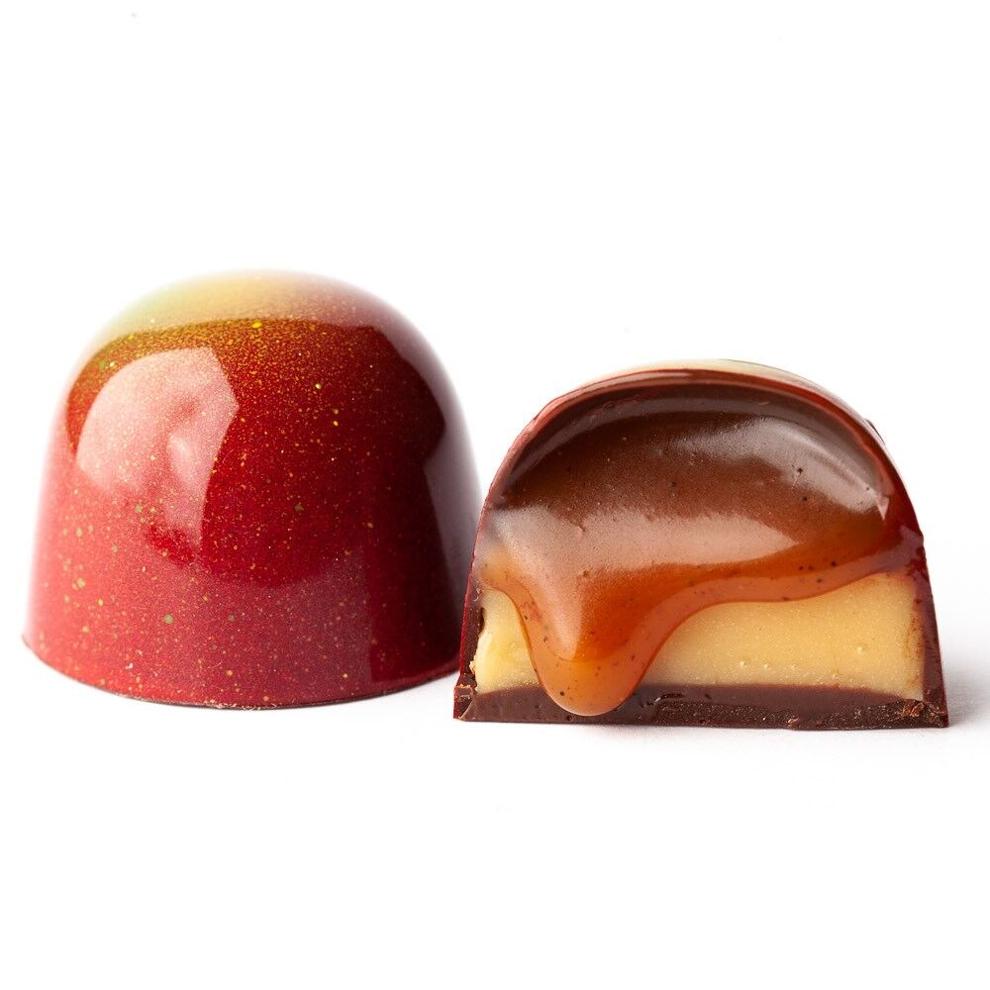 The longer she was away from photography, the less it felt right to jump back in, so Washburn began looking for her next step. She had always loved baking, but pastry school wasn't the right the fit, so she started challenging herself to make different baked goods from assorted cookbooks. But when she found Christopher Elbow Chocolates for the first time, something clicked.
"I was like, 'Wait, chocolate can look and taste like this? What? I've never seen chocolate like that before,'" she says. 
Washburn dove into learning about chocolate. She started reading about the craft chocolate movement in the U.S., studying chocolate as an agricultural product and what role it plays in the world's economy. She followed her interest and enrolled in a three-month online professional chocolate course from Ecole Chocolat, where she fell in love. A year or so ago, she started a cottage food business selling her chocolates out of her home. On Dec. 15, Bliss Chocolatier opened to the public, and she's been selling her adored confections here since. 
Everything in the store is made by Washburn, with the exception of the one employee on her payroll, her 16-year-old daughter. Her bonbons are the star of the show, showcased across her Instagram using her pro skills. Washburn herself doesn't have a favorite, saying that her chocolate of choice depends on what she's craving.
"I really don't because it changes all the time" she says.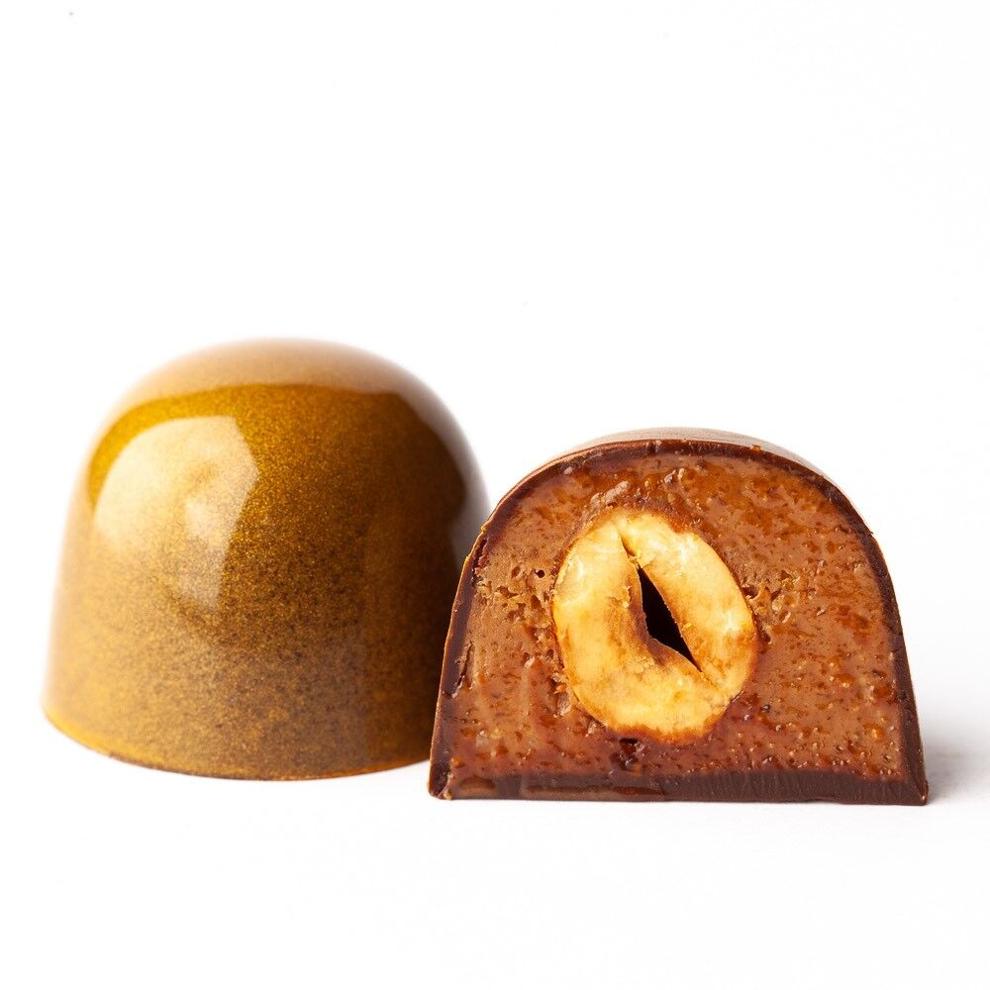 For something tart, Washburn recommends the Key lime cheesecake bonbon made with lime pâte de fruit, creamy vanilla bean cheesecake ganache and a buttery graham cracker crust. When she's in the mood for something nutty, she loves the hazelnut crunch with roasted hazelnuts, caramelized sugar, fleur de sel, creamy milk chocolate and a whole caramelized hazelnut hiding inside. 
Slowly, Washburn has been expanding her product line to include confections besides her bonbons. She's started making her own chocolate-covered malt balls, chocolate-covered cranberries and dragées, all a part of her "Bliss Bites," as well as sponge toffee, which she admits she can't keep in stock thanks to the overwhelming demand for the trendy treat.
"We have such a high demand for that that we actually created a chocolate bar to use the trimmings from the sponge toffee, so that when we are out, we can kind of console people," she says. 
As for future plans, the shop is still fairly new, so Washburn and her three-generation team are still pushing forward without too much upcoming change. However, as soon as it's safe to do so, Washburn hopes to offer classes all about chocolate.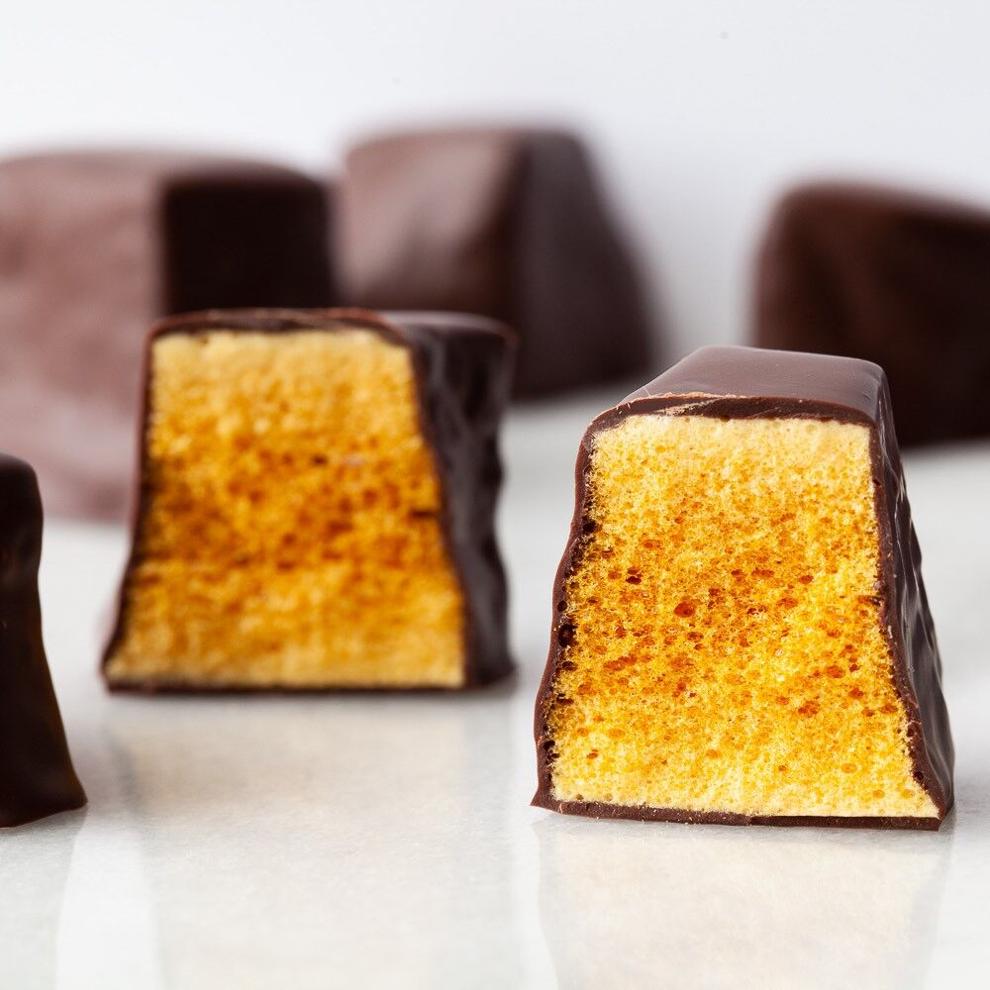 "It has always been a goal of Bliss to offer not only hands-on chocolate classes, but also chocolate education and tasting classes," she says. "We'd love to educate our community on how and where cacao is grown, the chocolate-making process, how where cacao is grown and processed affects the flavor of the chocolate."
Bliss Chocolatier is open from noon to 6pm Tuesday through Friday and 10am to 5pm on Saturdays. 
Bliss Chocolatier, 3100 MO-7 Suite D, Blue Springs, Missouri, 816.655.2093, blisschocolatier.com