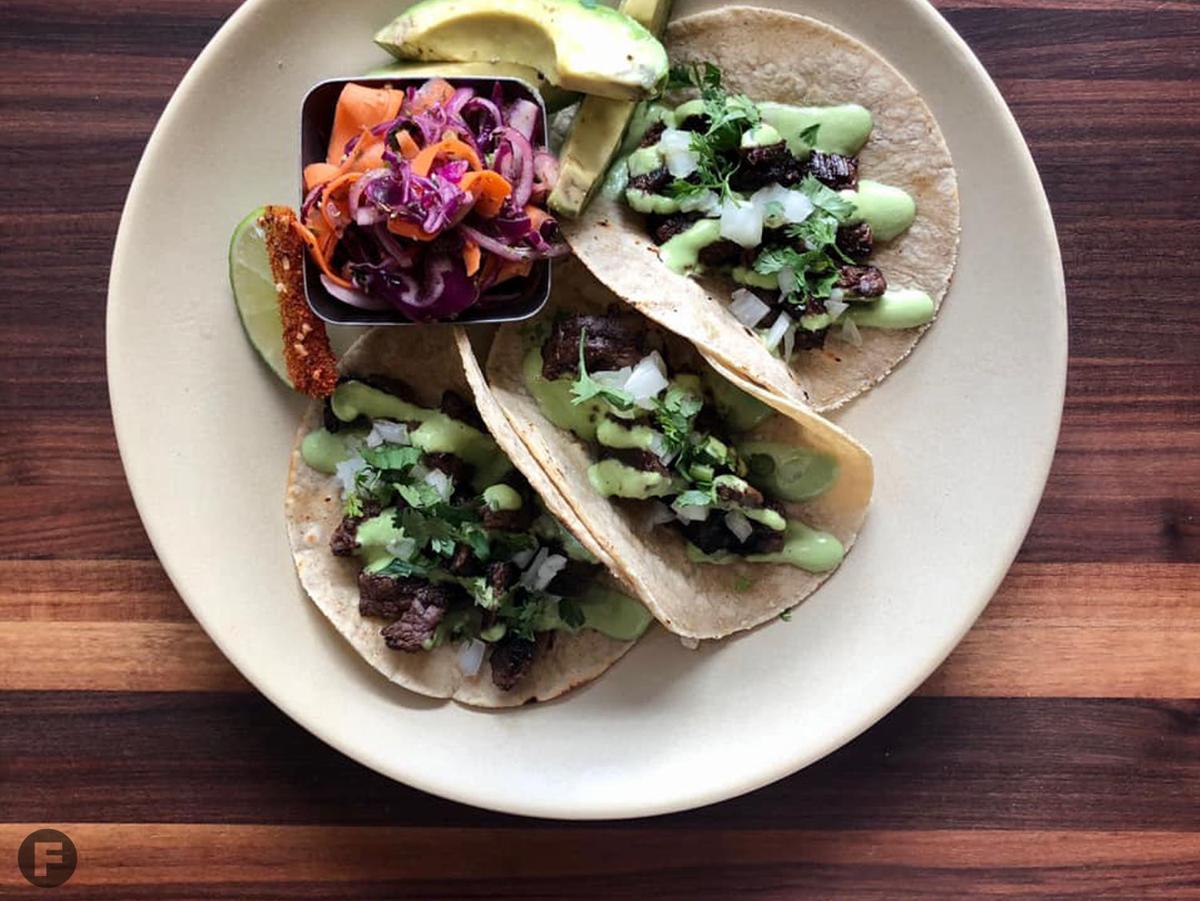 Ever since Fénix opened at Overland Park's Strang Hall, it has showcased creative Latin-inspired cuisine, especially through its menu of "tacos reborn." And while you can't go wrong with entrées like the short rib tostadas or the soft shell crab sandwich, but you'd be missing out if you didn't try some of the restaurant's signature tacos. 
At Fénix, you can pick up any three tacos for $13 (or a small upcharge for some of the premium options). First, choose your type of tortilla: soft flour, soft corn or a crispy version. Then comes the really hard part. For a protein that is classically Mexican, try the pastor (eight-hour roasted shaved pork, sweet onion, pineapple salsa), pollo (chicken with 16 spices, sundried tomato pico de gallo, queso fresco, smoked pasilla crema, mango) or carnitas (eight-hour roasted pork, salsa verde, jicama, onion, lime zest, cotija cheese). If you're looking for something particularly fun, make sure to try the hot chicken (beer-battered fried chicken, jalapeños, melted cheese, cabbage, BBQ salsa) or the vegetarian (oyster mushroom, sweet potato, kale slaw, plantain, avocado salsa, lime). 
Willing to pay a little more? Go premium with the costilla (roasted beef short rib, pickled red onion, cotija cheese, cilantro pesto) or soft shell crab (roasted Anaheim peppers, red tobiko, avocado salsa, pickled shallots, jicama slaw, plantain crumbles) for something that will really redefine what you consider to be a taco filling. 
Fénix, and the rest of Strang Hall, is offering its menu for curbside pickup and limited dine-in seating. 
Fénix (located inside Strang Hall), 7313 W. 80th St., Overland Park, Kansas, 913.210.0475, stranghall.com