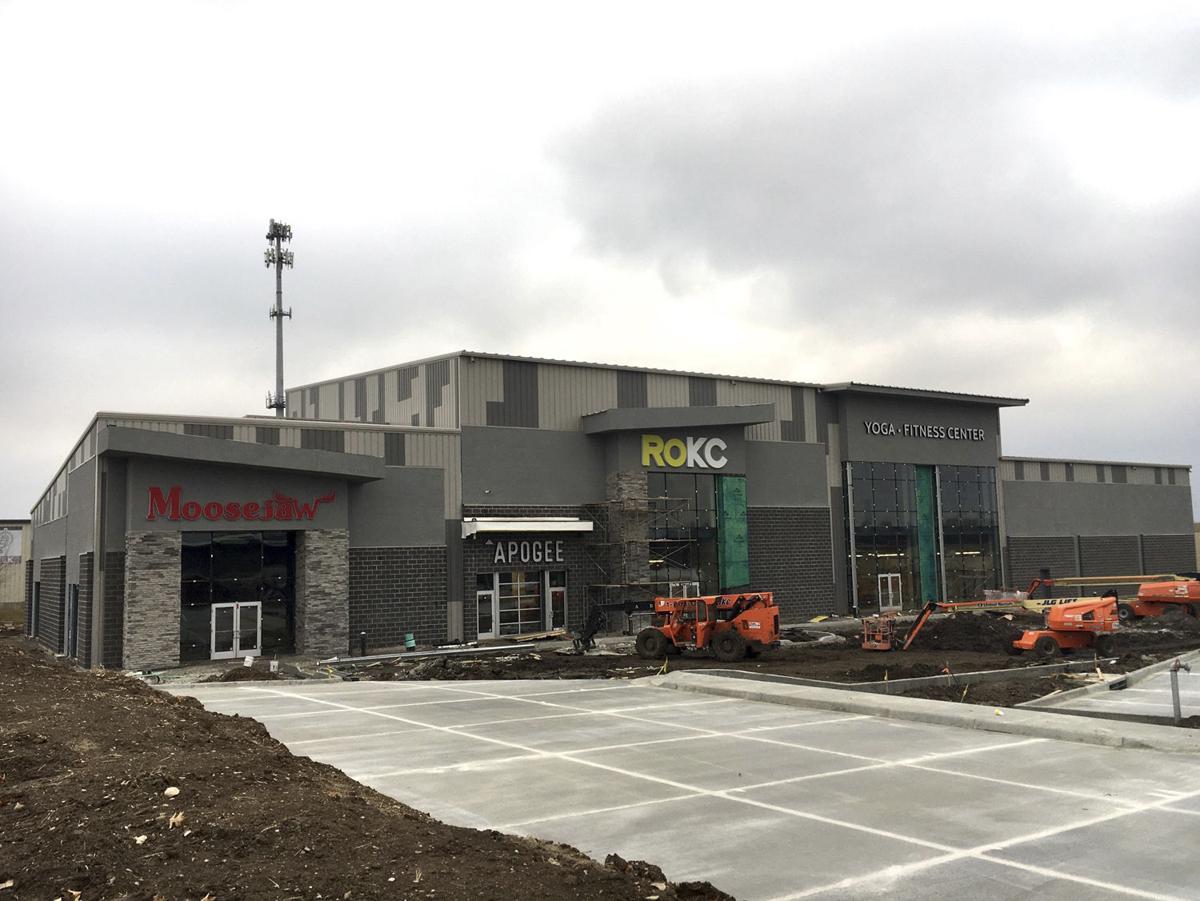 Around this time last year, Cory Stipp was preparing to sell both Quay Coffee locations to Bo Nelson of Thou Mayest, knowing that his next act would have him climbing to new heights.
Now, Stipp is gearing up to open Apogee Coffee & Draft, his new coffee shop, craft beer bar and cocktail spot. The craft canteen will be part of a larger sports complex, anchored by a third RoKC rock climbing gym on one side and an outdoor apparel and climbing gear shop, Moosejaw, on the other.
The 2,200-square-foot space is entirely new construction, and features connecting doors inside to both Moosejaw and RoKC. Apogee will serve as a space for rock climbers and shoppers to relax with a drink or bite, in addition to giving the Olathe area a new coffee shop, café and bar from one of the kings of Kansas City's downtown coffee scene.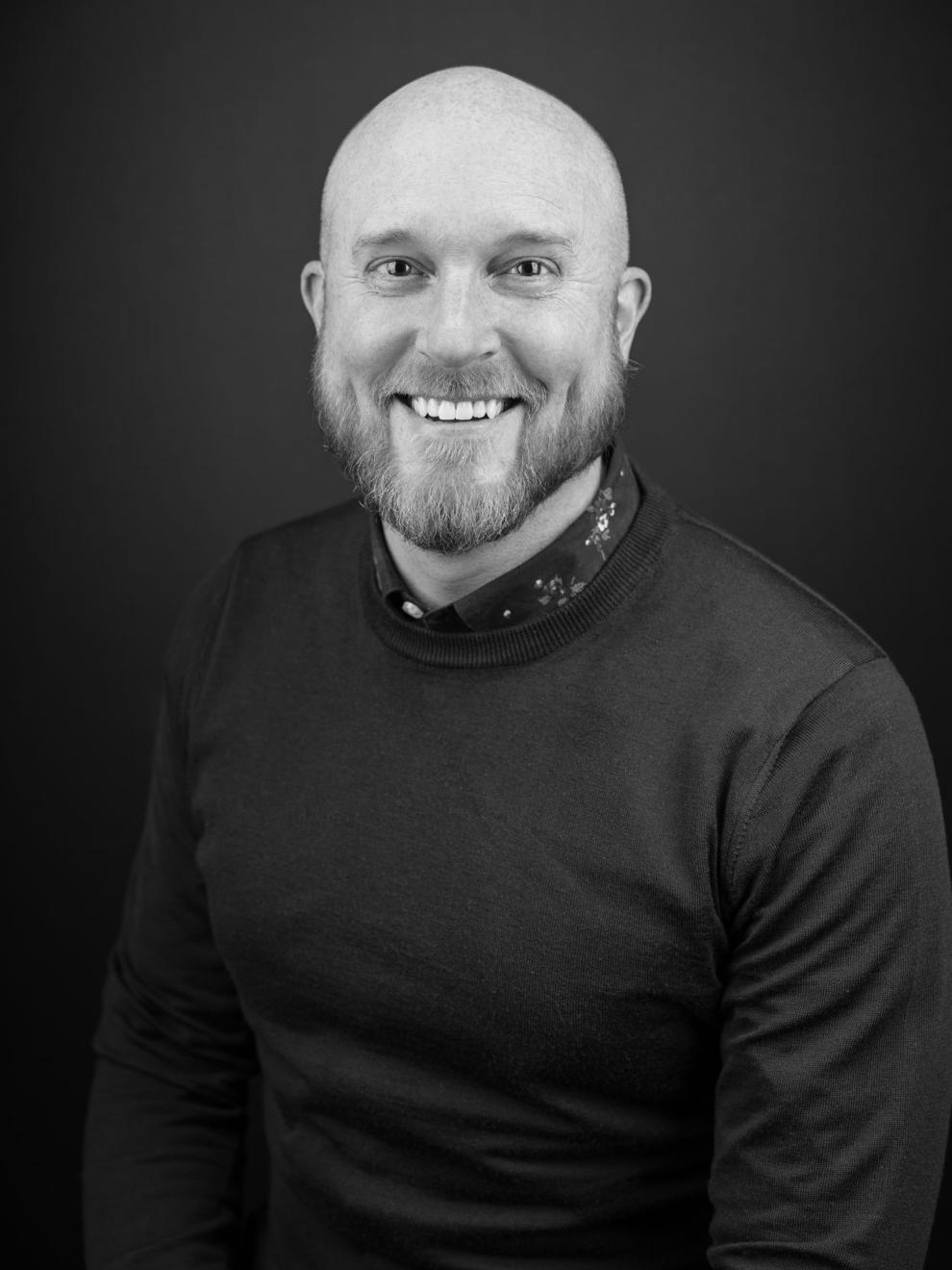 "Apogee is an astronomy term that refers to the point of orbit of a heavenly body around the earth," Stipp explains. "I felt like that name fit the mission of what this place would be for both the rock climbing community and the larger Olathe area."
If there is one thing Stipp knows, it's good coffee. At Apogee, he plans to use beans from Blueprint Coffee out of St. Louis, along with some local roasters. He is also working with chef Josh Eans, owner of What a Treat Consulting on the food menu, and Dominic Petrucci, director of training for The Monarch Bar, on his cocktail menu.
"It was a big step for me to open this up in the suburbs of Kansas City, adding a more comprehensive food and cocktail menu, so I wanted to get the right people involved with helping me put all of the pieces together," says Stipp. "Ultimately, we will be a family-friendly spot with an outdoor theme. Folks can land here for a great cup of coffee and some overnight oats for breakfast, and at lunch we will offer affordable lunch specials, moving into happy hour with appetizers, pizzas, salads and sandwiches with a full beer, wine and cocktail list."
Eans says his job was to make a menu for Apogee that was fresh, delicious, affordable and simple to execute with limited kitchen space and just a pizza oven. "The decision to center his menu around pizza was a no-brainer," says Eans. "Pizza is easy to execute, and very family-friendly. Everyone loves pizza."
Most of the menu speaks Italian, offering six different 16-inch New York style pizzas that will be available by the slice with a salad for the perfect lunch-time special. Pepperoni, supreme and a smoked chicken barbecue pizza will all be made with real tomato sauce, whole-milk mozzarella and fresh toppings. Stipp also plans offer a few gourmet pizzas, including a take on a white pizza that will feature caramelized onions, cheese and bacon with crème fraiche and just a touch of nutmeg.
There will be a meaty Italian salad full of salami, red onion and tossed with a garden vinaigrette, along with a classic Caesar salad and fresh and fruity option with local greens, cherries and a lemon vinaigrette. A few sandwiches will make the list, including a classic Italian sub and a pizza-inspired grilled cheese sandwich, which are both expected to be favorites.
Appetizers will be shareable, with both a meat board made with local cured meats, marinated olives and mustard, and a cheese board with fresh burrata and sliced cheeses with 7-pepper jelly from KC Canning Co. 
Desserts will bring coffee back to the table, including an Italian affogato that uses Tillamook ice cream with a shot of espresso poured over the top. Several items bring the outdoors to your table, including an ooey-gooey freshly baked cookie served in a cast-iron skillet with a scoop of ice cream on top and DIY s'mores featuring marshmallows that you cook tableside over a small flame.
"We really wanted to focus on the quality of the food here, to create something unique, approachable, affordable and truly delicious," says Eans.
During the day, a full coffee bar featuring a barista and all of your favorite coffee drinks will be available. As for adult beverages, there will be 16 taps, with a selection of 10 to 12 beers along with wine and batched cocktails also on tap. A small, curated cocktail list will lean into bourbon and whiskey.
The plans is to eventually offer dinner and maybe even Sunday brunch, but at this point Stipp just wants to get the doors open. "It is getting really exciting around here, because RoKC Olathe should be opening soon," he says. "We still have to finish out our kitchen and get our staff hired, but we don't anticipate opening too far behind them, we are hoping for some time in March."
Watch Apogee's Facebook or Instagram page for news onthe official opening date.
Apogee Coffee & Draft, 670 N. Central St., Olathe, Kansas, apogeekc.com