At Viona's Italian Bistro, which opened in downtown Overland Park, Kansas, in February, Benny and Kika Morina offer fine dining based on Morina family recipes from Sicily. There's a casual indoor atmosphere here, plus four patio tables for those looking to dine al fresco.  
Amid the pandemic, Viona's instituted rules about employees wearing face masks and created a new sanitation regimen. As dining restrictions eased in May, they placed plenty of space between indoor tables. "[When the pandemic began] we really hadn't established ourselves as a business," Benny says. "And there was nobody [inside] for 2½ months."
But the restaurant soon pivoted its operations to include a robust delivery and curbside pickup business – thanks to quickly loyal customers. In fact, not one employee of Viona's has lost his or her job. "Our odds were not too great to stay open, but some folks were ordering every day – for themselves, their friends, their families…" Benny says.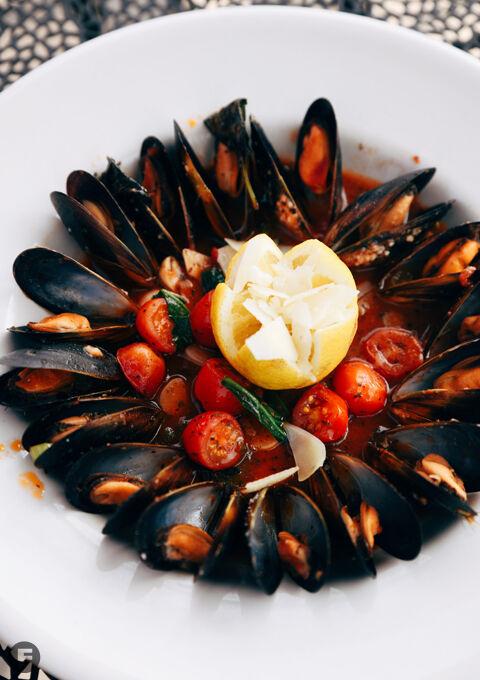 Viona's serves several seafood dishes such as Shrimp and Scallops Alfredo and Linguini Clams, as well as classics like Chicken Florentine, Diavolo and Marsala. Diners can opt for pizzas, which can be customized with toppings including spinach, sliced Italian sausage, anchovies, mushrooms, bell peppers and more, or a massive Stromboli sandwich featuring pepperoni, sausage, Canadian bacon and hamburger meat wrapped in pizza crust and served with marinara.
Viona's offers plenty of lunch specials plus a kid's menu. Looking to feed the whole family? Family-sized portions of lasagna, baked ziti, chicken alfredo, spaghetti and meatballs are also available; they typically serve up to seven people. Recognizing the economic toll the pandemic has taken on many of its customers, Viona's has discounted the price of family-sized meals significantly.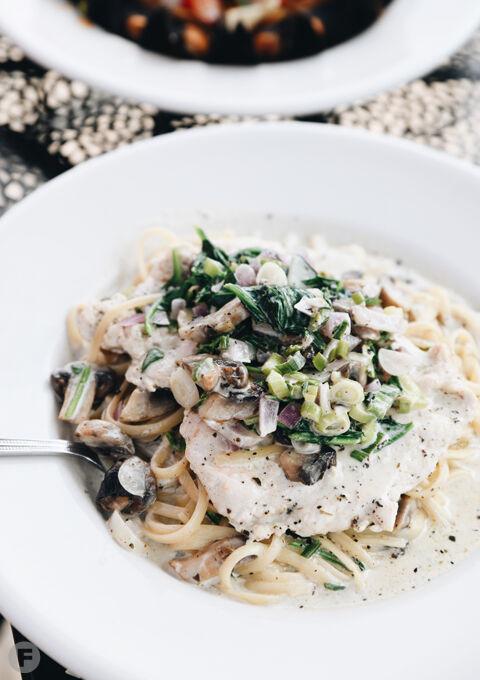 Patrons can customize their meals too, via choice of sides and sauces. For instance, order a tortellini entree and choose marinara sauce or Alfredo sauce for $2 more, add meatballs for $2 or top your order with grilled shrimp for an additional $5.
Dessert offerings include classics like tiramisu, strawberry cheesecake, Italian Cream Cake and Cannoli Cream. The latter is a standout, featuring a large, crunchy tubular shell bursting with decadent, chocolate chip-dotted and lightly sweetened ricotta cream. Dollops of more filling top the shell, and chocolate sauce zigzags across the plate.
Despite navigating a global pandemic during its first few months in business, it looks like this Italian restaurant is here to stay. "When you're down, there are people who will do their best to help you," Benny says.
Viona's Italian Bistro, 7933 Marty St, Overland Park, Kansas, 913.232.8818, vionasitalianbistro.com