Mitch e Amaro, a new shop in North Kansas City, Missouri, is already a gathering place for craft cocktail-lovers and home bartenders. Brothers Ben and Josh Edwards opened Mitch e Amaro in February after noticing a void in the market for cocktail connoisseurs like themselves. In addition to retail, they stock the largest selection of amari in the area and offer gin flights or gin and tonic pairings at the shop's bar.
Customers will find rare and specialty spirits: everything from a premium selection of Italian aperitivos, French apéritifs and mezcal to shakers, jiggers and cocktail books. If you're unsure about something new, sidle up to the full bar and try before you buy.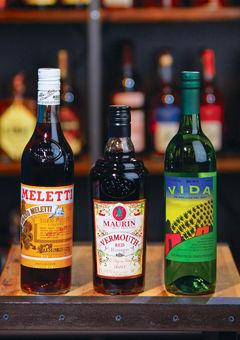 Must-Try Spirits at Mitch e Amaro
Amaro Meletti
Although this rich, caramely amaro is generally served neat, it's ideal for cocktails, too, as it's not as bitter as other amari. Amaro Meletti is a great starting point for an amaro novice.
Maurin Rouge Vermouth
This fruit-forward French vermouth features notes of cardamom and absinthe; Josh says Maurin Rouge adds depth to cocktails and is outstanding to sip on its own.
Del Maguey Vida Mezcal
Del Maguey Vida is an excellent introduction to the world of mezcal. It mixes well with Amaro Meletti to make a Mezcalletti, a smoky, sweet cocktail that's become very popular at Mitch e Amaro.
Mitch e Amaro, 306 Armour Road, North Kansas City, Missouri, mitcheamaro.com