For 30 years, Kansas Citians have enjoyed Mediterranean cuisine at Jeruselum Cafe in Westport. The favored establishment serves comfort food with flavors from afar, like pita bread as soft as a blanket, hummus with warming spices and chicken and kofta kabobs reminiscent of a backyard barbecue.
Even with three popular locations spread across the Kansas City metro, the original Westport location, standing at around 600 square feet, was almost always overflowing with patrons. This sparked the early November move from the original location at 431 Westport Road to a 3,500-square-foot building located just a few blocks down the street at 515 Westport Road.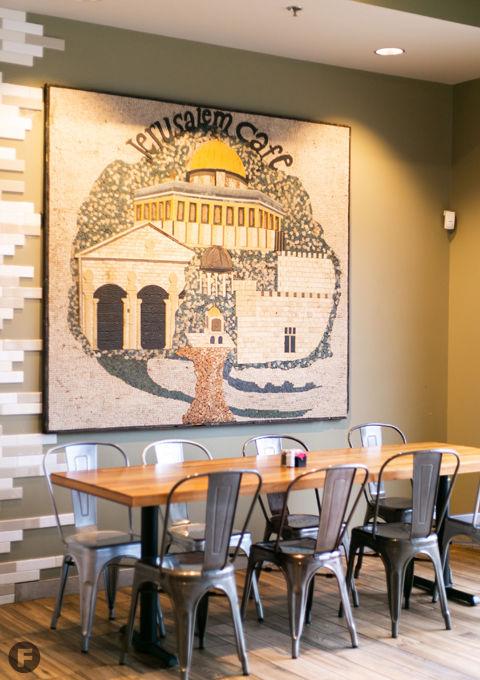 "We have been blessed to be part of the Kansas City area for 30 years," says Adam Alazzeh, a third-generation owner who runs the three Jeruselum Cafe locations with his father, Fred. "We consider ourselves lucky to be a small business and thrive in Kansas City. Being able to take the authentic taste of the Mediterranean and infuse it with the charm of Kansas City is the key to our success."
According to Adam, the move to a larger space had been a long time coming, but the Alazzeh family didn't want to leave the Westport area. "Moving to our new location was a combination of necessity and luck," he says. "We had been contemplating the idea of moving for a few years because we had outgrown our location at 431 Westport Road. However, we never could fathom the idea of leaving Westport after being here for 30 years."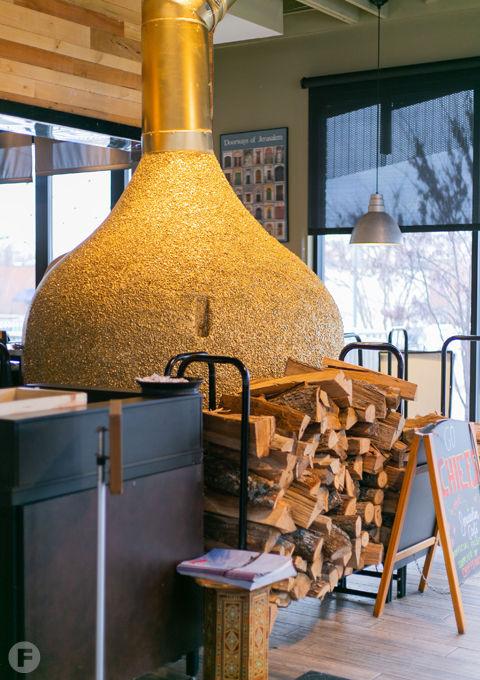 As luck would have it, the space at 515 Westport Road became available, so they jumped at the opportunity to get the space they needed to serve more patrons while remaining in the same neighborhood. 
The new location features an open kitchen, which greets guests with the scent of fresh falafel and the sound of kabobs sizzling as soon as they walk in the door. To show off the historic Westport views, Adam chose to place each table as close to a window as possible.
Although the menu at the new location remains the same, the extra space allows for two main changes. For starters, the business can now cater events as small as 10 people up to 2,000 people. The Alazzeh family was also able to bring in a handcrafted wood-fired brick oven and place it in the middle of the new dining room, immersing patrons with authentic cooking and traditional manakeesh, which are hand-rolled pastries with cheese, chicken, beef or vegetables made to order.
In its new location, Jersualem Cafe is bigger and better than ever.
Jersualem Cafe is open Monday through Saturday from 11am to 10pm and Sunday from 11am to 9pm.
Jerusalem Cafe, 515 Westport Road, Westport, Kansas City, Missouri, jerusalemkc.com