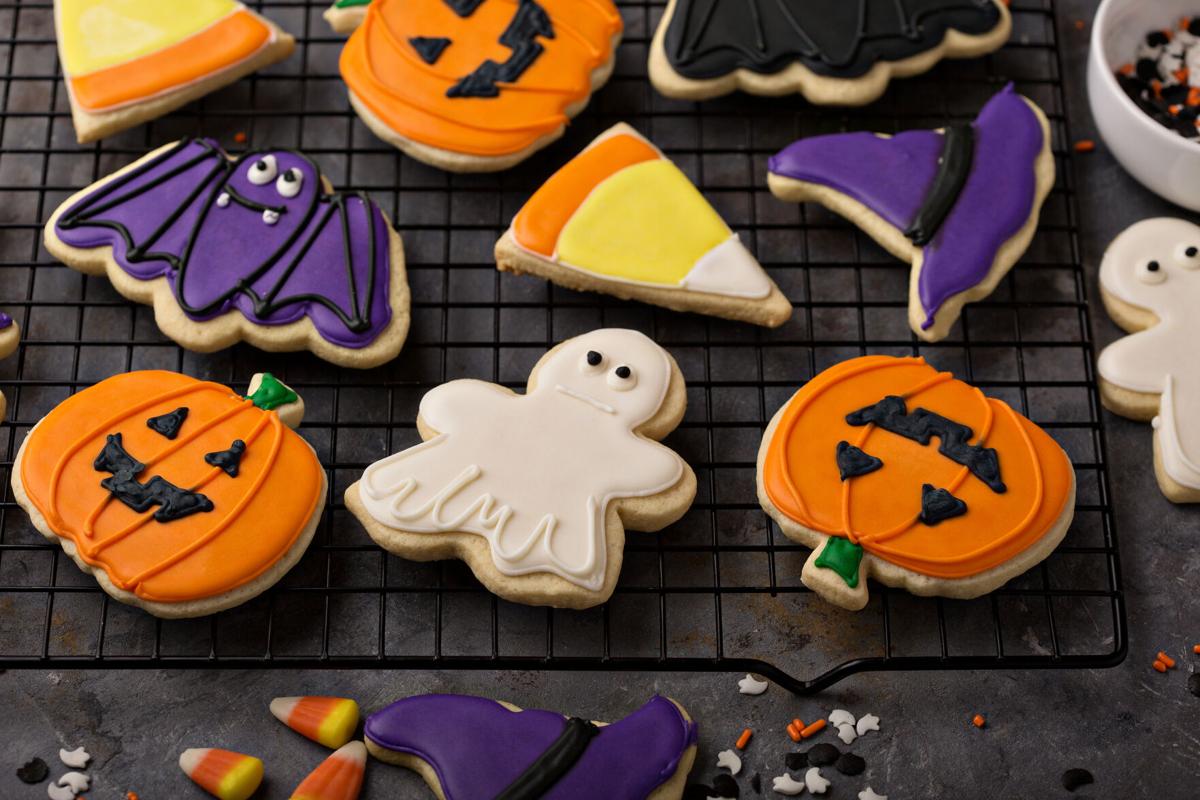 If you wanna get spooky this weekend in Kansas City, the options are plentiful, but you can also learn to make macarons or crush some trivia with friends. 
Friday
Dead Island Tiki Night at Parlor KC
"Join us on October 22nd for a Night Underground, speakeasy style! Located in Parlor's Cellar, our Fall Tiki Event will feature cocktails that celebrate Latinx culture. It's never too earlier to celebrate our ancestors with coming together and sharing a drink and a meal!" Tickets $10. From 7pm to 1am.
Saturday
Spooky Snake Saturday at Chicken N Pickle
"Grab your ghouls & head to CNP for a spook-tacular Snake Saturday in October! Lost Wax will be providing ghosty vibes on the game yard from 11AM-3PM, where you can enjoy pumpkin inspired cocktails and beers! The party is going all night long with a rooftop DJ Dom Chronicles starting at 7PM – don't miss out."
"The End of the World is upon us...AGAIN! Post-apocalyptic zombies have risen from the dead and taken over Kansas City! Gather members to join your zombie-killing team and take back the streets of Martini Corner. The Pub Crawl to End All Pub Crawls will happen Saturday, October 23rd in Martini Corner! Your task is to journey to all participating venues while avoiding the Zombies trying to take your life (flags). Make it through the gauntlet and you have a chance at winning some "killer" prizes. Costumes are encouraged and a prize will be awarded to the person with the best costume!" Tickets $25. From 1 to 5pm.
"Grab a friend or your boo and enjoy an afternoon of sweets and treats with Chef Keara as you perfect your Halloween Cookie techniques at Rye on the Plaza! The price includes a Fall cocktail and/or non-alcoholic beverages, small bites and 8 sugar cookies to decorate." Tickets $75. From 2 to 3:30pm. 
"Join us at our inaugural Black Drip Coffee Competition! Enter the challenge and find creative ways to use Black Drip Coffee. Get clever with your creations and enjoy food, games, and music from local talent." Free admission. From 4 to 8pm.
French Macarons For Beginners at Lenexa Public Market
"Love at first bite! Learn how to make French macarons using the French meringue method. This is a hands-on course led by Kate Smith, owner of Kate Smith Soirée and Butterfield's Bakery & Market. We will also demonstrate 2 filling recipes that are easy to make at home and sure to please a crowd. We will discuss meringue techniques, piping techniques, bust myths and much more! You will work in groups of 2 to create, from start to finish, your own 15-count gift box of macarons to take home. Hors d'oeuvres and drinks will be provided and there will be an intermission during the baking portion to allow attendees to get lunch/dinner at the market if they choose to. This class is for all ages, but for those participants 21 and older: one glass of champagne will be included with your ticket if you want. The instructor will check your ID before serving alcohol. Additional alcohol can be purchased at Topp'd Pizza and Salads or Butterfield's bakery and Market. Come ready to learn and prepare to have a great time!" Tickets $75. From 5 to 8pm.
Sunday
"FREE Trivia every Sunday from 1-3pm with prizes for the top 3 teams!"