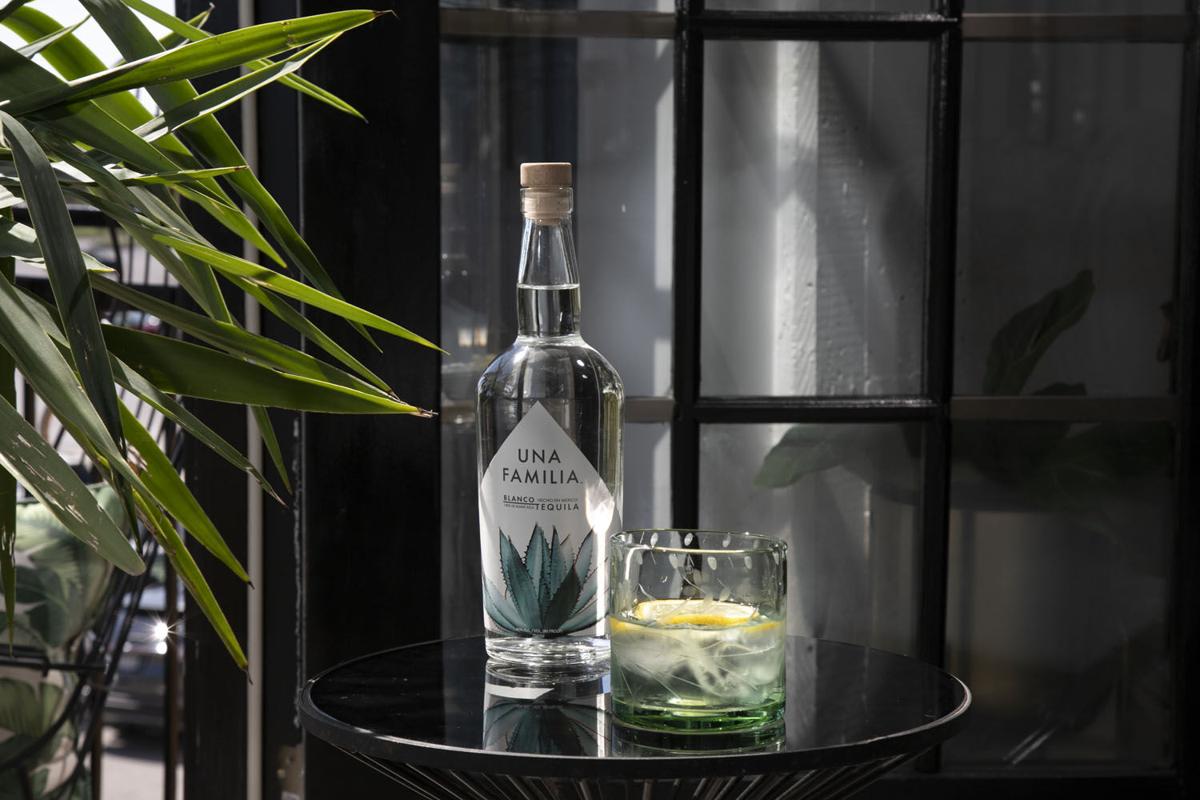 Tequila, by definition, can only come from one specific part of the world: Jalisco, a state on the west coast of Mexico. However, one Kansas-based company is still doing its best to create Kansas City's own tequila variety.
Say hello to Una Familia Tequila. Distilled in Jalisco, the tequila is imported to Kansas City through Una Familia Spirits, LLC, a branch of Miller Marketing and Distribution (MMD), who have a long history of bringing Mexican products to the area. Tony Marin, chief marketing officer of MMD, says that they've had their eye on bringing a tequila to Kansas City, but the logistics of it took some time to figure out.
"We looked at a number of distilleries in Jalisco to try to find one that matched our style and vision," he says. "We finally found it in the Casa Maestri Distillery; we knew they'd be the perfect place to bring our vision to life."
Part of that identity is blending traditional Mexican culture with the Mexican-American experience in Kansas City. MMD has a number of familiar brands under its umbrella: Spanish Gardens, Silva's, Mama Socorro's and Perez Tortillas, to name a few. Marin says the team felt an immediate kinship with the team at Casa Maestri, and it was just a matter of creating a distinct recipe that would become Una Familia Tequila.
Luckily, it isn't just the culture that makes Una Familia a winning spirit; a lot of care went into making the four different varieties – blanco, reposado, añejo and añejo extra – stand on their own.
The blanco and reposado tequilas are both versatile spirits and have enough bold flavor to stand out in a cocktail or Margarita, but they are also smooth enough to sip on their own or with a spritz of lime. The añejo and añejo extra have a more intense flavor and an even smoother mouthfeel, which makes them ideal for sipping. The añejo is full-bodied and has notes of butterscotch, papaya, passionfruit and toasted caramel, while the añejo extra is finished in a Champagne barrel for a little extra kick. The finish gives it a sweet funkiness with hints of black tea and light citrus.
"Una Familia uses a lot of traditional methods but executed through a modern lens with modern equipment," Marin says.
The agave plants are grown in the hard-packed red clay of the Jalisco highlands, lending a natural, earthy flavor to every bottle. Additionally, the plants are slow-roasted and go through a lengthy distillation process, which brings out a brilliant and pure agave flavor.
"Everything we're doing is with this unique market in mind," Marin says. "We've talked to plenty of customers who normally reach for whiskey or vodka and want to try something new. There are tons of great options for spirits in KC, but we think Una Familia has the quality and flavor profile to win over anyone – even people who aren't normally tequila fans."
Even though Una Familia Tequila is still a relatively new name in the area, the team has hit the ground running with getting this tasty spirit out there. It's currently available in five states: Kansas, Missouri, Colorado, Nebraska and Florida. The company plans to ramp up distribution even further in 2022, but it doesn't want to get ahead of itself and fail to meet demand.
"Ultimately, we want to create a product that our KC family can feel proud of – something that they'll want to spread the word about," Marin says. "We certainly think we've done that and, judging from the feedback we've heard, Kansas City does, too."
You can find Una Familia Tequila in dozens of bars and liquor stores on both sides of the state line. It also has a location finder on its website, and Marin encourages interested tequila fans to ask about it at their favorite haunts.
Editor's note: This post has been updated to clarify that Una Familia Tequila is based in Kansas, and that Una Familia Tequila is imported by Una Familia Spirits, LLC. 
Una Familia Tequila, unafamiliatequila.com