After leaving his post as executive chef of Webster House at the beginning of the COVID-19 pandemic, Brandon Winn felt compelled to help feed those in need in Kansas City. Assembling a team of furloughed chefs, he set up a mobile kitchen in a borrowed food truck, which he parked at the headquarters of Kanbe's Markets.
Now, he has established his own organization, KC Family Meal. Working in conjunction with Pete's Garden – and with the support of The Culinary Center of Kansas City – Winn turns donated produce and proteins into wholesome, nutrient-dense, flavorful meals that go to the agencies across the city that need them the most. Winn is innately creative – he loves the challenge of taking what he's given and developing new recipes with the ingredients.
Here, he discusses three books that have impacted him throughout his career.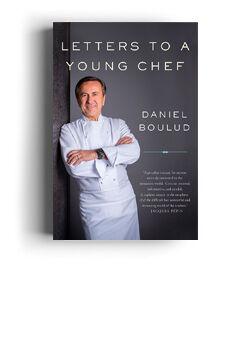 Letters to a Young Chef by Daniel Boulud (2017)
"My mentor, Andrew Kneessy, gave me this book on the day I graduated culinary school. It's a collection of food theory, professionalism and perspective that anyone who thinks they want to have a life in the industry needs to read, preferably fresh out of school. I still remember being told, 'Sure, you're a big shot here, but this isn't even the tip of the iceberg.' There was more truth to that statement than I'd like to admit – which is probably why he gave me the book."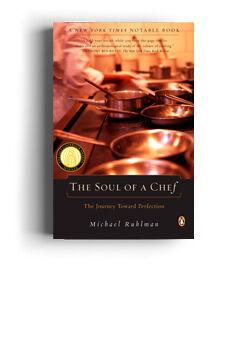 The Soul of a Chef by Michael Ruhlman (2000)
"This book simply couldn't have been any more indicative of the industry. It begins with the Master Chef exam at the Culinary Institute of America, following the chefs for all 10 days through their struggles for perfection, and it is painfully elaborate. The second part is about chef Michael Symon – I have always loved the way he cooks – and the third portion is about Ruhlman's time with Thomas Keller, which shows you how the iconic American chef struggled through his career, what built his love and respect for food and why his kitchens are so highly revered. It is one of my favorite reads ever."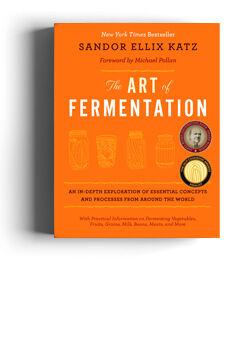 The Art of Fermentation by Sandor Ellix Katz (2012)
"[This book] forced me to really hone the process of preservation and find balance between, say, pickling and allowing things to break down naturally. [At Webster House] we found that so many flavors could be developed by careful but playful adaptation of processes that we already had in place. It translated to our bread program, cheesemaking, charcuterie and kimchi."