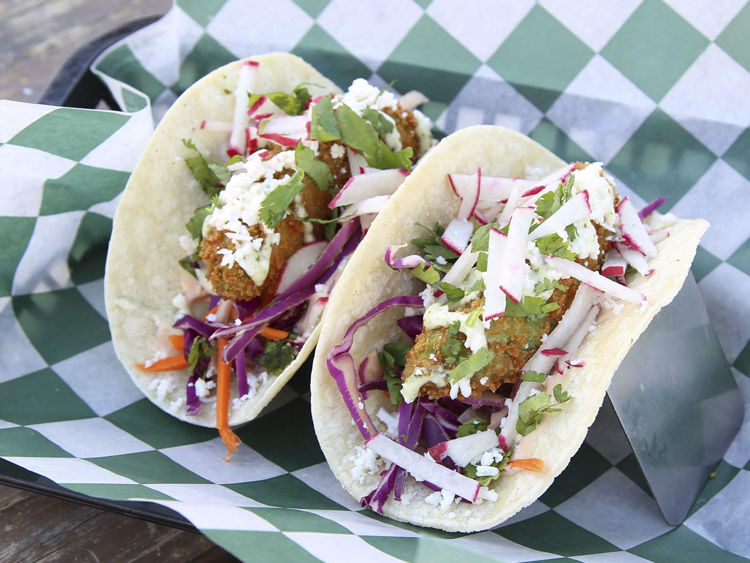 Try a Kansas City-inspired taco, celebrate all things vegan or learn to perfect your pickling technique this weekend. 
Friday
Mission Taco Joint and Char Bar 816 Day Collaboration
"Mission Taco Joint, the West Coast-style taco, burrito and Margarita restaurant, announces an 816 Day collaboration taco with Kansas City's Southern-inspired smokehouse barbecue, Char Bar. The 816 Taco ($4) celebrates Kansas City's barbecue, leading up to 816 Day, in honor of Kansas City's area code. Served on a flour tortilla, the special limited-time taco comes with burnt ends al carbon, smoked mayo, Napa cabbage and grilled onion salsita. Starting this Friday, August 13 through Monday, August 16, Mission Taco Joint Crossroads (409 East 18th Street) and Mission Taco Joint South Plaza (5060 Main Street) will offer the taco."
Vegan Summer Festival at Blip Roasters
Join Blip Roasters for a two-day celebration of all things vegan. Listen to live music and enjoy libations from Touring Taps while exploring all the vendors on hand – Devoured Pizza, Oat Grl, Cashew Creamery, Dream Cream Desserts and more. Friday from 3 to 7pm and Saturday from 10am to 4pm. 
Saturday
"Have you ever wanted to participate in a good ole fashioned vineyard harvest??? Well now's your chance! We will be harvesting our Seyval grapes rain or shine on 8/14.  All volunteers will learn how to pick grapes and get a chance to go to the winery to see how we de-stem, crush, and press the grapes to get that liquid sunshine (juice) that we will then make into wine. As a thanks to our volunteers, you will get a complimentary lunch with some of our fantastic sangria to top off the day!" From 7:30am to noon. 
Farmers & Artists Market Day in Harrisonville
"Join us on Lexington Street for a morning of shopping local, supporting small business and strolling the Historic Harrisonville Square." From 8am to noon. 
"KC Taco Fest is a dynamic event that fuses together KC's love for Tacos, Tequila, Margaritas & live music. Everyone loves Tacos and Kansas City is home to many Taco Establishments. KC Taco Fest features vendors selling delicious $3 tacos, with Chips & Salsa, elote and other items. The Festival also include various competitions, yard games, live music & more. attendees can also enjoy mouth-watering Margaritas, Cerveza and top shelf Tequila samples from our Tequila tasting Expo. The festival provides a platform for local businesses, restaurants, bars, and food trucks to create awareness about their establishments and potentially gain new customers. KC Taco Fest was created to provide a joyous experience for Taco lovers to showcase unity, partnership, diversity and increase commerce amongst Kansas City." Tickets start at $5 under early bird pricing. From noon to 10pm. 
Perfect Pickling at Next to Nature Farm
"Pickling is the process of preserving or extending the shelf life of food by either anaerobic fermentation in brine or immersion in vinegar. In this class, we will discuss the right vegetables for pickling, and walk through the pickling and canning process, step-by-step. Through learning the process of pickling, you can safely create pickled products that will last for many years. We will pickle local, seasonal vegetables including cucumbers and other seasonal vegetables. Each participant will bring home two pints of their own hand-crafted refrigerator pickles." Tickets $40. Starts at 1pm.