Since January, Feed KC Forward has been simultaneously raising money and accepting applications to pay local restaurants to create healthy and nutritious meals that local agencies can use to help feed the hungry in Kansas City.
To date, Feed KC Forward has raised $300,000 in donations – money that is held by The Greater Kansas City Community Foundation – and managed by Kanbe's Market and Shanita MacAfee-Bryant, founder of The Prospect, who helps pair local restaurants with local agencies needing meals.
After the first two rounds of funding, Feed KC Forward has seen over 60 local service agencies apply, with 30 receiving meals prepared by 30 local restaurants who produced 7,500 meals distributed across the community.
Spearheaded by Mary Bloch, a local food writer who has spent the past decade as a food critic on Kansas City's KCUR-FM, Feed KC Forward was based on the success of a similar program in St. Louis called Community Carry Out. Both programs are designed to simultaneously help the local restaurant community and the local agencies that help feed the hungry, who have seen an increase in their numbers since the beginning of the global pandemic last year.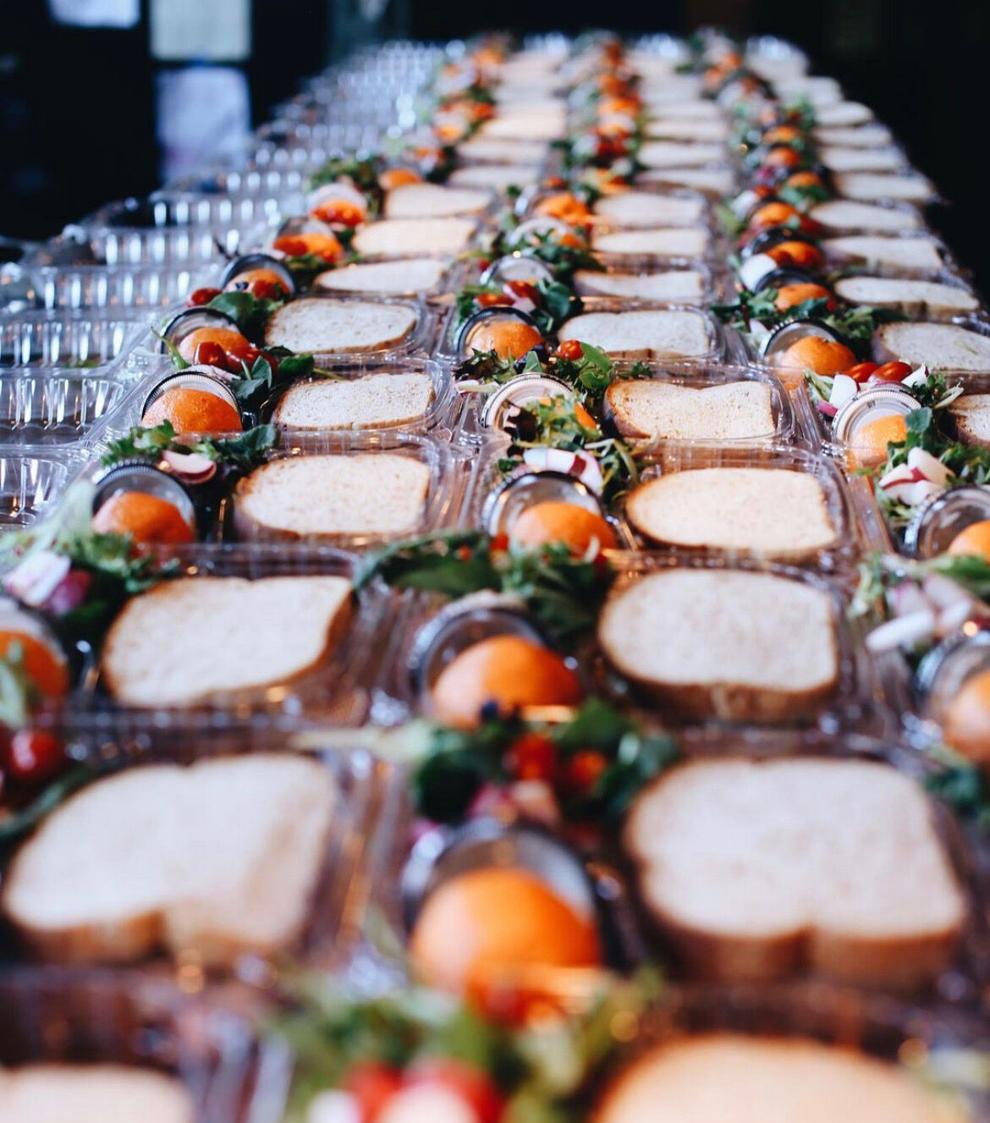 "This has been a really rewarding effort," Bloch says. "As spring arrives, and more restaurants can have outdoor dining again, and as more people are able to go back to work, we will have gone a long way to help restaurants survive the pandemic, while also feeding people who have not had enough food on the table during this difficult time."
Now, ready to begin its third funding round, Feed KC Forward is looking for more restaurants ready to join the effort; the demand from agency side has been strong, and there have not been enough restaurants applying to supply all of the agencies requesting meals. Restaurants who participate are also helping themselves: The program is designed so that, after food costs, a little money is left over to put back toward their own bottom line.
Of those who have already participated in the program, some have offered to sign up again for another round of funding. Participating restaurants are of various sizes, coming from all parts of Kansas City. Restaurants have included The Campground, Local Pig and Pigwich, Kind Food, Novel, Pirate's Bone Burgers, Ruby Jean's Kitchen & Juicery, Summit Grill, Sura Eats  and many more. 
Bloch wants the restaurant industry to know that all are welcome and encouraged to apply to be paired to cook for a local agency though Feed KC Forward.
"We are honored and blessed to serve our neighbors via the Feed KC Forward initiative by Kanbe's Markets," says Chris Goode, owner of Ruby Jean's Juicery. "This has been a very challenging year for us all but we are encouraged by efforts such as this to keep our chins up and our hearts open."
Keeyoung Kim, owner of Sura Eats, was able to see firsthand how the food his team prepared went to feed some of Kansas City's talented musicians who found themselves without work during the pandemic.
"The opportunity for Sura Eats to be part of Feed KC Forward is so much more than providing meals to amazing musicians – this became apparent after our very first food dropoff," he says. "As we entered the Mutual Musicians Foundation, it felt as [though] we walked into a piece of history. The man who greeted us, James, shared a bit of the history and my staff and I were in awe, realizing the cultural importance of this space in Kansas City. We're incredibly honored to share our food, a piece of our culture and tradition, to a group of talented, passionate, loving individuals who continue to share their cultures and traditions, inspiring Kansas City through their sounds."
Patricia Porche, who works at True Light Family Resource Center, one of the agencies who received meals prepared by Novel chefs Ryan Brazeal and Jessica Armstrong, says the organization was grateful for the help in feeding their community.
"Our experience here at True Light was very positive and on behalf of our organization I'd like to extend our gratitude to Feed KC Forward, Kanbe's Markets and Novel KC," Porche says. "We were able to feed 250 individuals in the community, including some of our most vulnerable population, in addition to our homeless clients who are here at our day shelter on a daily basis. The meals were excellent and the soup was a huge hit."
Those who want to support Feed KC Forward can donate through the Greater Kansas City Community Fund. Restaurants interested in stipends and agencies looking for meals can apply online.