Enjoying company over good drinks can go a long way toward forging lasting relationships, and 39th Street has a new cocktail bar to do just that. Goat & Rabbit, a cozy little spot that occupies the space where Nomad's Coffee used to reside, features local spirits and beers to help spotlight the culture of Kansas City and provide an upscale yet still approachable drinking experience.
Co-owners Jugal and Atit Patel, who are also part of the ownership team behind Dodson's Bar & Commons in Waldo, say that their goal with Goat & Rabbit was to help develop the perfect spot to fit the identity of the 39th Street neighborhood. However, that's easier said than done.
"There's a huge variety in the types of regulars we might see in this neighborhood," says Atit. "Service staff from nearby restaurants who want a drink after a long shift, students from the medical school, longtime homeowners in the area. We knew we'd have to be flexible and thoughtful to give everyone a good experience."
A big part of that atmosphere comes from Goat & Rabbit's cocktail menu. Jugal and Atit wanted to have interesting cocktails that tasted great and had their own uniqueness, but didn't want a menu that was overly complex or pretentious. They called on Kelsey Earl – who also serves as beverage director at Dodson's – to create the tall task of creating a cocktail menu that met those standards, and she's done an admirable job.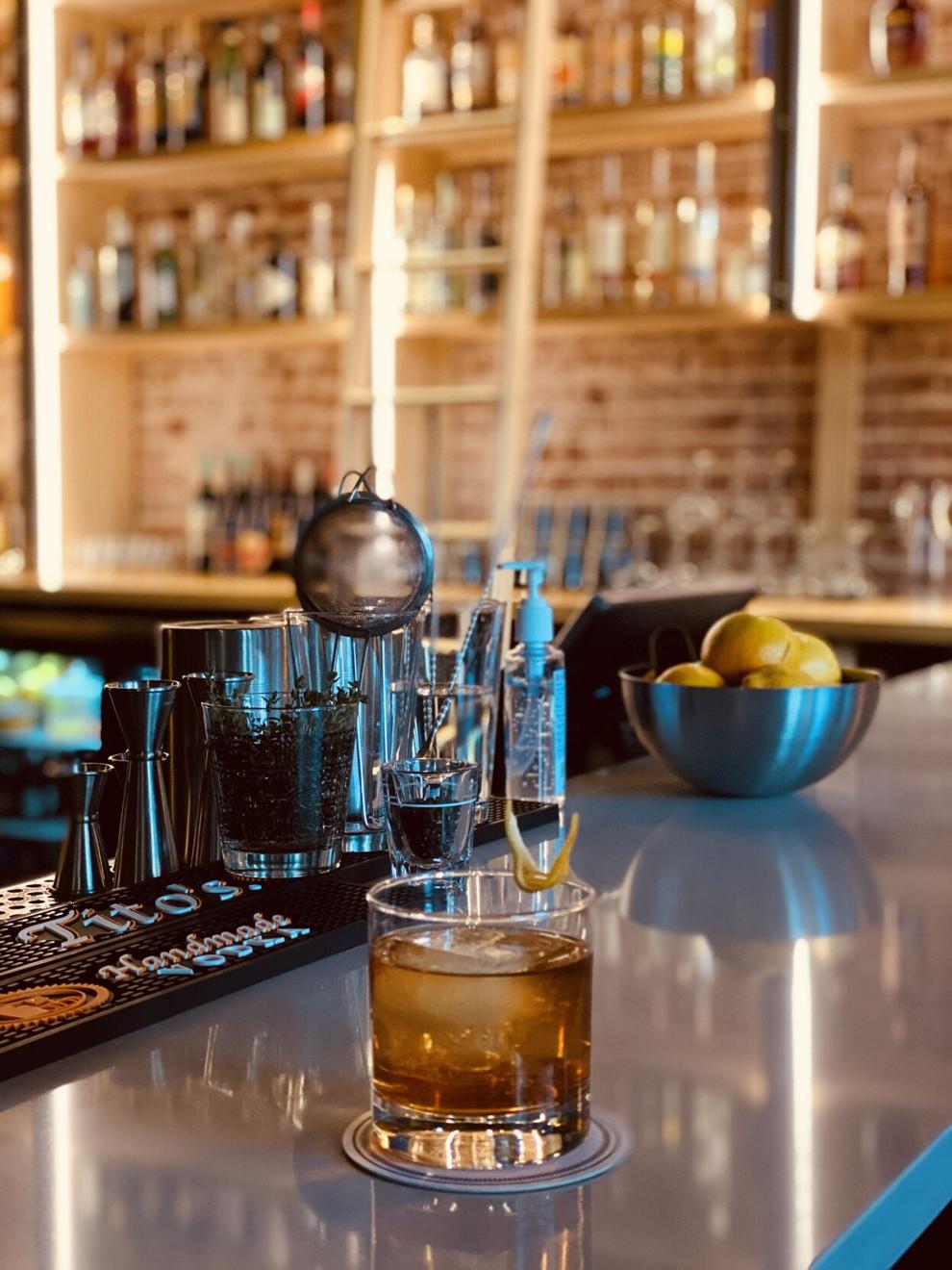 The G&R G&T is a gin and tonic for gin and tonic-lovers. It uses Letherbee gin and Q Tonic to provide its punchy backbone, and a few additional hits of flavor come from the black peppercorns, thyme and lemon. The Amaro Daiquiri sounds like an odd combination, but the mix of Probitas rum, Amaro Montenegro, Falernum and lime is perfectly balanced for a funky and fun drink. Another cocktail on the menu draws inspiration from tiki classics. Diana Condori, a local bartender also known as Tiki D, is the mastermind behind this flavorful rum drink.
"We wanted our menu to be accessible but to still provide some new twists on drinks that people know and love," says Atit. "Showcasing other local businesses and helping to create a sense of community are other pieces of that puzzle that we hope will make G&R a 39th Street destination for years to come." 
The cocktails are currently the major highlight, but other exciting prospects are on the horizon. The Patels hope to have a 20-tap beer program up and running soon that will focus mostly on Kansas City-area breweries. There's also a small but well-curated wine selection, with both by the glass and bottle options available.
"We want to be elevated without being over the top – a staple bar for people who work and play in the 39th Street and Volker areas," says Jugal. There's a wide range of ideas going on at Goat & Rabbit – Chiefs watch parties where the bar area is bathed in red light, happy hour specials every Monday through Friday and plenty more. Through it all, the goal is to make sure that every guest who walks through the door has a fun and memorable time and that they're excited about coming back again.
It's fitting: the bar's name comes from the Pendergast era, when two rival political factions nicknamed the Goats and the Rabbits wound up coming together to help advance both of their goals. "We want people from different backgrounds, different attitudes and different home states to be able to come together and enjoy their evening together," says Atit. "Whether you're a goat or a rabbit, we think you'll find something here that you like."
Goat & Rabbit, 1804 W. 39th St., Kansas City, Missouri, gandrkc.com