Some restaurants transport you to another time and place. After all, going out to eat engages all of your senses, from the smell and taste of the food to the comfort and look of the space. When dining at Finn's at The Emmerson in Joplin, Missouri, you might feel like you're in a 1920s Brooklyn speakeasy.
Since early October, Finn's has been serving what marketing director Fallon Anawalt calls "soul-comfort food" and drinks in The Emmerson, an event venue in Joplin. The lounge bar has dark wood and copper accents that give it a timeless look.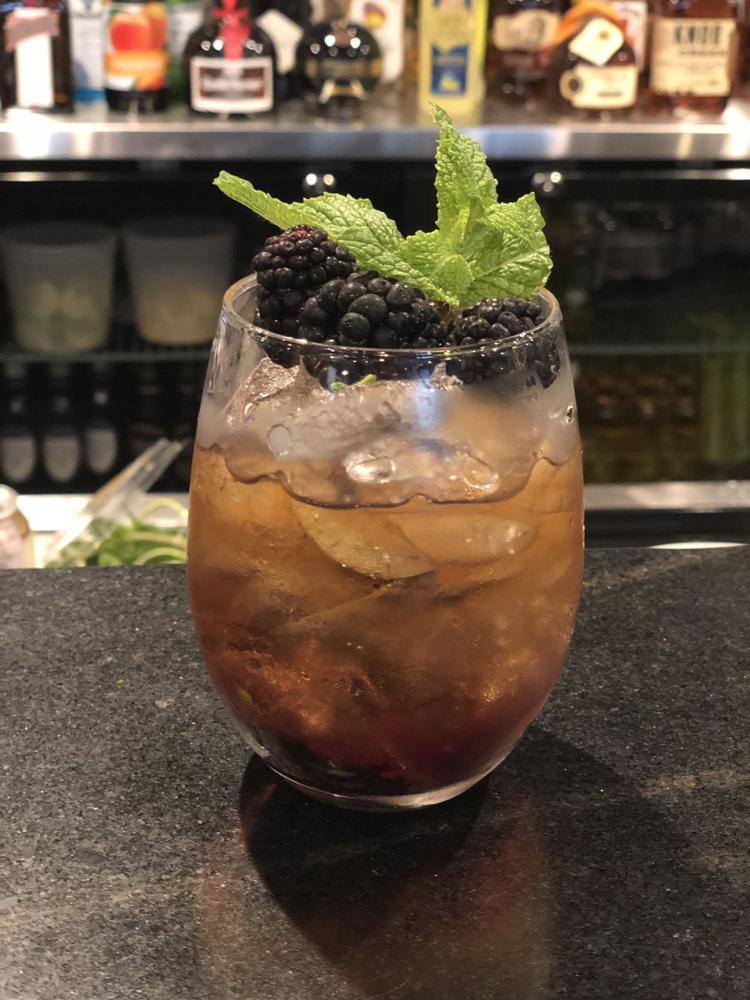 Finn's head chef is Mickel Clark, known around Joplin for his catering business, Clark's Cuisine. Although he still operates his catering business, he enjoys the perks that come along with having a home base. "Catering and brick-and-mortar are two completely different things," he says. "In a brick-and-mortar, we set the pace, people come to us and we can showcase our talents on a whole other level because things that hold up on the plate sometimes can't be catered… But I still love catering. It's my heart and where this all started."
On the menu, diners can find dishes like the Clark's Chop, which is a pork chop in an apple brine topped with bacon and a bourbon-pecan sauce. The drink menu boasts 15 different cocktails to choose from, including eight signature cocktails. Finn's is also open for brunch on Sundays. The brunch menu has everything from lighter dishes like the Quinoa Breakfast Bowl, to filling meals like the Hangover Burger.
"Every dish on our menu is created with a love for food and people," Clark says. "Somewhere along the way, I picked up recipes from friends, mentors or just in the kitchen doing what I love to do."
Finn's at The Emmerson, 2707 E. 32nd St., Suite 5, Joplin, Missouri, clarkscuisine.com/finn-s