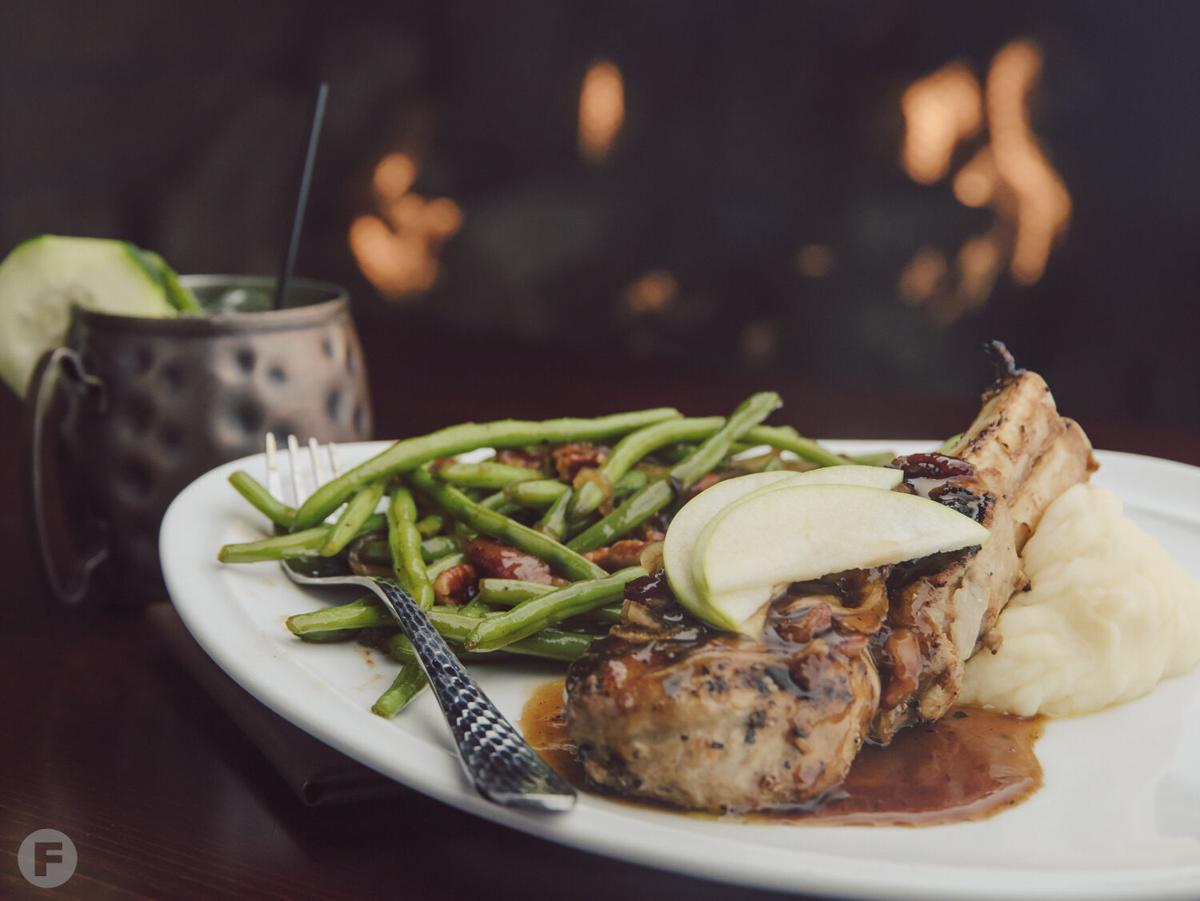 Whether you're looking for a celebratory dinner or just something delicious on a weeknight in Joplin, Finn's at The Emmerson has something to offer. With a wide menu of upscale favorites – salt- and pepper-encrusted ahi tuna, 16-day aged steaks, duck confit leg – it can be hard to make a decision. But if you're looking for a delicious dinner in Joplin tonight, we recommend picking up Clark's Chop from Finn's. 
Clark's Chop is one of Finn's specialties, and it's also one of the restaurant's favorite dishes. A double bone-in frenched pork chop is first brined for 24 hours. After a day, the chop is seasoned, grilled and then served with a housemade bourbon glaze and topped with apples. You also get the choice of a side; you can't go wrong with some of the favorites, like the crispy Brussels sprouts cooked with onion and bacon served with a side of housemade bacon jam. Looking for something creamier? Try the corn brûlée, featuring sweet creamed corn torched until golden brown, which is also served with the bacon jam. 
Finn's is offering its menu for limited dine-in service and curbside pickup. 
Finn's at The Emmerson, 2707 E. 32nd St., Suite 5, Joplin, Missouri, clarkscuisine.com/finn-s