With 150 gourmet popcorn flavors, as well as fine chocolate, candied nuts and more, PopUtopia Gourmet Popcorn Shop & Treatery is the new destination in Alton, Illinois, to satisfy your sweet tooth.
Owner Rebecca Pattan formerly owned a similar store – Alton's The Hive – from October 2013 through December 2014 before suddenly needing to move out of the building. This March, over two years after closing The Hive, Pattan opened PopUtopia in hopes to serve the community once again.
"Alton is where my family lives and it's the community we serve," she says. "It was important to us to find a way to stay here."
Out of the 150 popcorn flavors, half are Pattan's proprietary recipes. Pattan notes that PopUtopia doesn't just order prepared seasonings and shake it on the popcorn; rather, the shop combines fresh, locally sourced herbs and spices.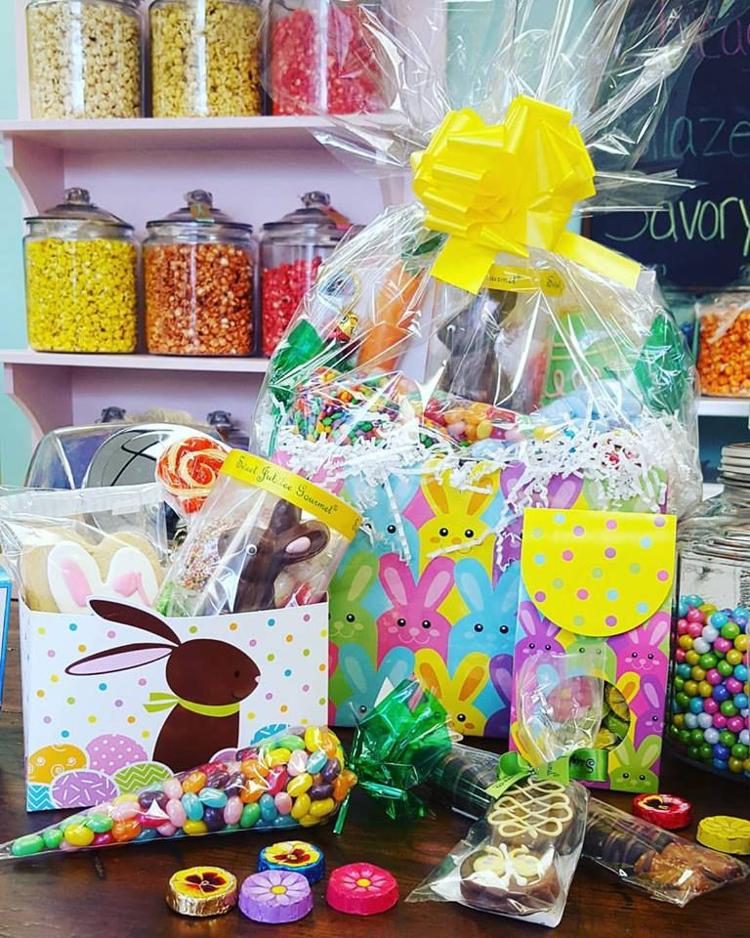 "Quality is very important to us," Pattan says. "When customers know the amount of care that we put in to create our products, it becomes even more special."
Currently, around 35 to 40 popcorn flavors are available daily, but Pattan is looking to increase the daily variety to around 60 to 70. Some flavors will be seasonal, and more complex varieties will be available by special order only.
Chicago-mix popcorn is PopUtopia's top seller. During the shop's soft opening, Pattan and her staff sold around 75 gallons of the treat. "If I had nothing but the Chicago-mix, I would stay in business!" she says with a laugh.
Everything in Poptupia, from the popcorn to the fine chocolates, is available to sample. Pattan says this approach is successful because it allows customers the freedom to try things they may never considered before – such as the chipotle-lime-cilantro popcorn.
Although over two years have passed since The Hive's closing, many loyal customers have come out to support the new PopUtopia. Some even still had their punch cards from the old business.
"It's amazing how many people missed us, and we are so grateful for their support," Pattan says. "It's been a real joy to get these doors back open. It was a long journey, but it was completely worth it."
PopUtopia is open Tuesday through Saturday from 10am to 6:30pm.
PopUtopia Gourmet Popcorn Shop & Treatery, 231 East Delmar, Alton, Illinois, facebook.com/PoputopiaPopcorn