Jane Parres likes to say she came back to Owensville, Missouri, "kicking and screaming." Her grandfather originally purchased the then 1,000 acre property in Gasconade County in 1916, though today Moon Dance Farm is around 100 acres. 
Parres moved to take care of her dying mother, who asked her one thing: to take care of the farm. So she did.
After her mother passed away, Parres has kept Moon Dance going with the help of her longtime friend and neighbor, Roger Hinson. She raises grass-fed, antibiotic-free beef for Gamlin Restaurant Group, as well as Just a Taste and Public House Brewing Co. in St. James, Missouri, and usually delivers product herself.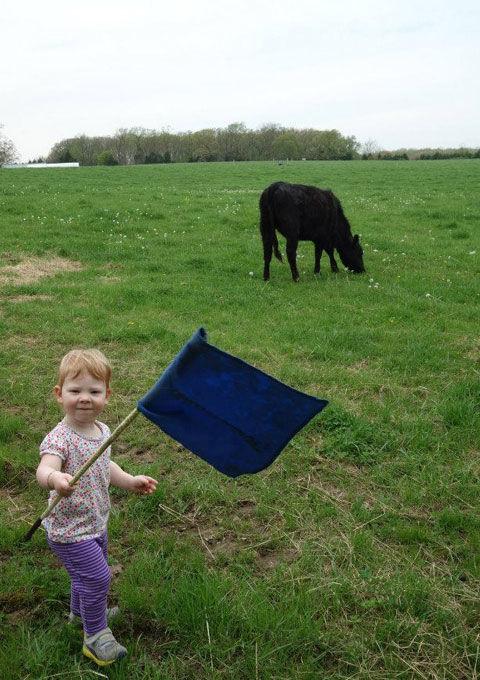 "I just started not knowing anything about farming," Parres says. "So I was reading about cows and I thought, 'Well, I'll just raise these cows like they're supposed to be raised."
In addition to a strict diet of only grass and hay, Parres' herd is rotated around the pasture, treated gently and processed humanely by a company in Steelville.
"When we're working the cattle, Roger and I are very gentle with them – maybe call us hippies, but we just want animals to live a very quiet and lovely life. Some cattle farmers have tasers!" she says. "When our cows are born, we sing 'Amazing Grace' to them, which was my mother's favorite hymn. If they start getting agitated, we start singing 'Amazing Grace' and they settle down a little bit."
Parres also runs an egg co-op, and gathers her own eggs as well as those from nearby farms to sell to restaurants, though she says about half her flock has been decimated by foxes and other predators. She also keeps bees and grows vegetables. Right now, Moon Dance primarily supplies beef as burgers, but chefs at Gamlin and other restaurants have been asking Parres for steak, as well.
"We're looking at a turnaround time to be able to do it, because producing a cow is slow food," shes says. "All of our chefs are able to break down a cow themselves – they're really excellent at what they do. They know their animals."
Farming was an especially unlikely career for Parres: In 1991, she broke her leg in 17 places in a car accident and was told she'd never walk again. After nearly 20 years in a wheelchair, she found the right surgeon and learned to walk. Then, when her mother's illness brought her back to the family farm, she was hit with a bout of diverticulitis, which can be a debilitating inflammatory disease. Thanks to Henson, she was able to keep Moon Dance going; she says they both do it "for the love of the land."
"I'm also 67 years old – past retirement age. But the saying goes, if you love what you do you never work a day in your life. Which really isn't true, because if you love what you do, you never stop working!" she says with a laugh. "You just keeping doing it."