Jacob Kruger has a confession: He didn't know what a ghost kitchen was until after he opened one.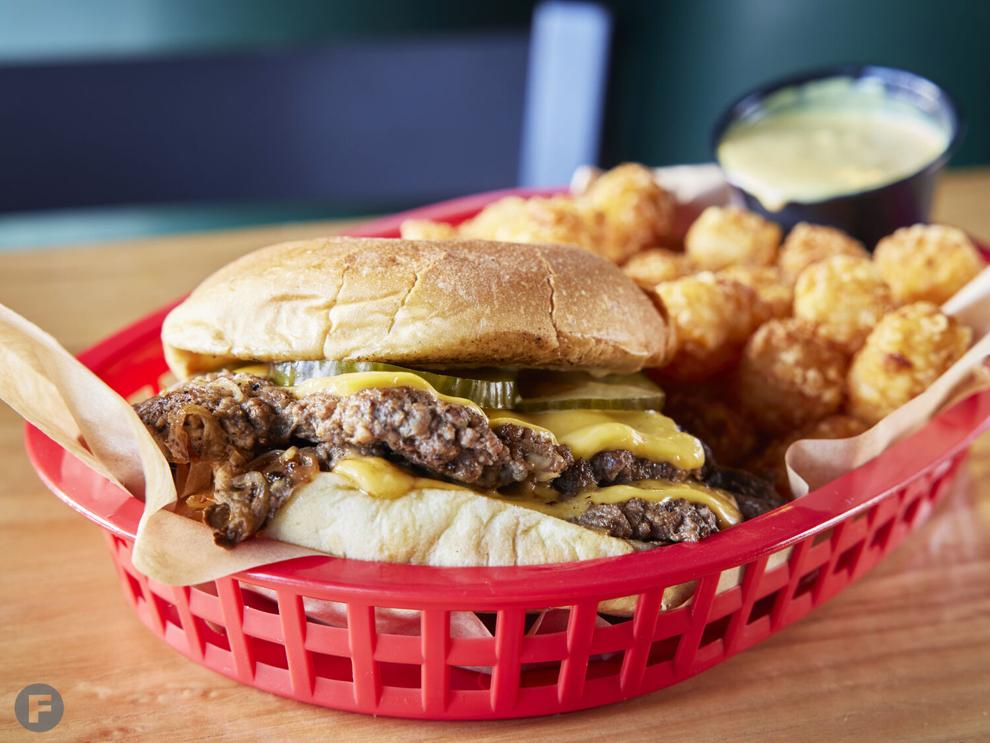 The chef is currently operating Cosmo Burger, which serves juicy smashed burgers exclusively for carryout from the kitchen at Dodson's Bar and Commons in Kansas City, but he wasn't familiar with the idea of a ghost kitchen – which is quickly becoming one of the industry's hottest trends – until he read a Kansas City Star article about his new concept last fall.
"I will be 100 percent honest about this – I did have to look that up," he says with a laugh. "It was like, oh yeah, this is exactly what we're doing. What's funny is that the concept of being a ghost kitchen really wasn't something that was on our minds; it just kind of organically happened that way because of everything that we're going through right now."
Also referred to as a delivery-only restaurant, cloud kitchen or virtual brand, the concept is having a major moment as restaurants continue to grapple with COVID-19. The idea typically involves creating a new restaurant concept that exclusively offers carryout and/or delivery, making it a natural fit amid restrictions on indoor dining. Many spots are already pivoting to more casual, carryout-friendly concepts, and ghost kitchens allow them to create – and market – a new menu that makes more sense for the times. And they're not going away anytime soon; this past summer, market research firm Euromonitor International estimated that ghost kitchens could become a $1 trillion business by 2030.
The COVID-19 pandemic has created the perfect conditions for ghost kitchens to thrive. With most restaurant revenue being generated via carryo…
Ghost kitchens can take many forms, too, and there's hardly a set definition of the term. When the term "ghost kitchen" first entered the culinary lexicon a few years ago, it generally referred to a company buying real estate, setting up a kitchen and then leasing the space out to several different chefs without brick-and-mortar spaces of their own, such as CloudKitchens started by Uber co-founder and former CEO Travis Kalanick. More recently, as the restaurant industry has been turned upside down by the COVID-19 pandemic, the term has been applied to any form of carryout- or delivery-only concept, including individual restaurants creating their own takeout-friendly concept under the same roof. What separates a ghost kitchen from a delivery-only restaurant or a virtual brand largely comes down to semantics.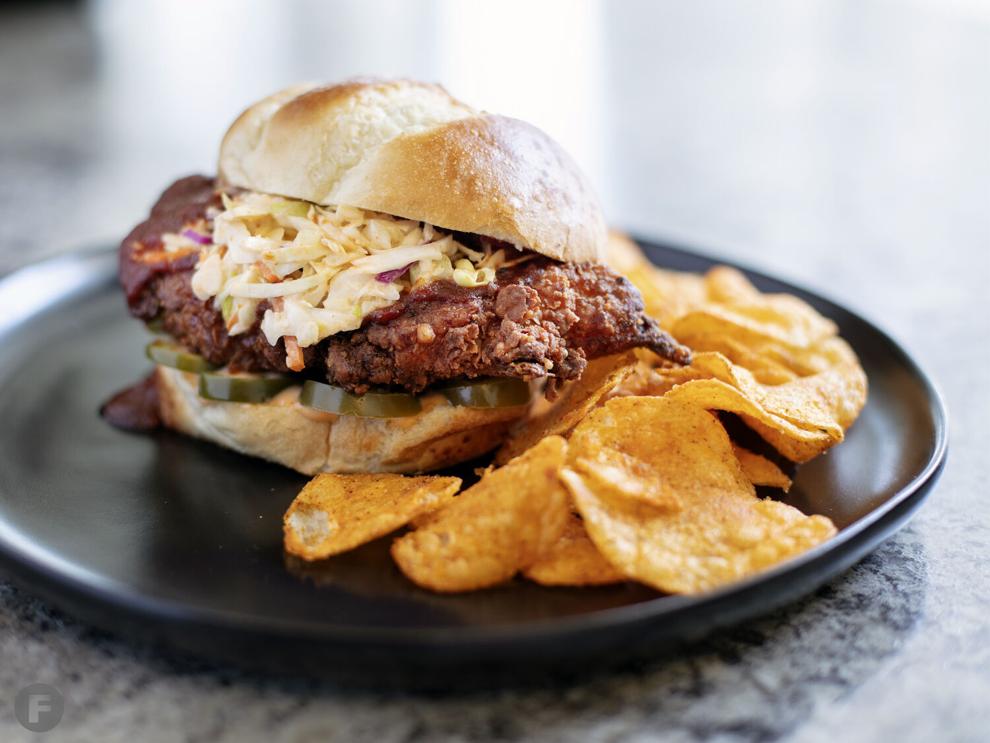 Brian Coley, who owns Coley's American Bistro in Columbia, Missouri, recently launched Brassy Bird, a fried chicken-focused concept, choosing to market it as a virtual brand rather than a ghost kitchen. "I don't know if I'm being too picky about not using those interchangeably," he says. "From what I've read, a ghost kitchen is a place that does not have a dining room; it's just a kitchen that offers food for delivery and houses multiple brands in the same place and could even relocate. We do have Coley's – we have a dining room, a full-service restaurant – and we're just creating these virtual brands to work out of the same kitchen. That's why I haven't really used the term 'ghost kitchen.'"
For his first virtual brand, he chose to riff on Coley's popular hot chicken sandwich and "church it up a bit." Brassy Bird offers seven different fried chicken sandwiches, ranging from the Brunchy Bird with Brie, sliced apple and honey to the Spicy BBQ with pickled jalapeños, honey chipotle and creamy garlic slaw to a take on a Vietnamese bánh mì. "We started with things that we know will travel well and really developed a menu based on that," he says. "Potatoes do not travel well; French fries and sweet potato tots, which we have on Coley's menu, don't do so well, so we tried to eliminate things like that. I've taken home one of those hot chicken sandwiches [many times] during the pandemic, and it really hits the spot 25, 30 minutes later when I get it home on my couch."
Amid the COVID-19 pandemic, every restaurant owner is looking for new avenues to make more money using their existing restaurant kitchens and …
Whatever name you give it, the concept has been readily embraced by full-service restaurants across the region, many of which are offering takeout and delivery for the first time. By creating a new virtual concept – including a new name, menu, branding and website – under its own roof, a restaurant can utilize its existing kitchen space and equipment without relying on traditional dine-in service, while also designing a new menu that's more suited to carryout.
For the team at Kansas City Marriott Downtown, opening a ghost kitchen was, first and foremost, an opportunity to bring in a new revenue stream when event and convention business plummeted amid the pandemic. But it also allowed the hotel's in-house restaurant team to let down their hair and have some fun. Epic Burgers, the hotel's ghost kitchen, specializes in indulgent hangover food such as loaded tots, over-the-top burgers and a grilled cheese stuffed with mozzarella sticks.
Sous chef Alyson Martin, who helped design the menu alongside executive chef Ronnie Kotz (who initially presented the idea for the ghost kitchen), says the so-called "crazy" burgers help bring a little joy to people in an otherwise difficult time, and the flexibility of a ghost kitchen allows the team to get creative in a way that a traditional restaurant doesn't always permit. "Especially in a convention hotel, we see so many guests from all over the country with different backgrounds and different interests, so the menus have to reflect a wide variety of things," she says. "But this is just what we think is fun, so it's been really exciting for us to get creative in that way."
Ghost kitchens also offer a low-risk way for restaurateurs to test the waters with an entirely new concept without taking on the overhead that a brick-and-mortar location requires. Simon Lusky, who co-owns Revel Kitchen in Brentwood, Missouri, has been interested in ghost kitchens for years, and eventually he hopes to open a large-scale ghost kitchen or "digital food hall" featuring several of his own in-house concepts operating under one roof. For now, though, he's using Motor Town Pizza to test the proof of concept. The ghost kitchen debuted in St. Louis this past summer, serving cheesy Detroit-style pizzas out of the kitchen at Revel, which, by contrast, typically offers more health-conscious salads, bowls and wraps. The thick, rectangular pan pies are layered with brick cheese, tomato sauce and a range of fun toppings – think sausage, sporting pepper and giardiniera or artichoke hearts, Kalamata olives and mushrooms – and can be ordered online for carryout or delivery within a 10-mile radius of the restaurant.
"I was pretty adamant about wanting to do a ghost kitchen for quite some time," says Lusky. "And then obviously when all of this happened, the idea came to fruition because we wanted to make up some of the lost revenue from COVID. It's funny because the term 'ghost kitchen' doesn't really have a firm definition yet; it's a whole 'nother business model, a whole 'nother way of rethinking things. But the big thing is it has to be a very item-specific thing; you can't get too Cheesecake Factory with a little bit of everything. It has to be very toned and focused – we do this one thing, and we do it really well."
With that in mind, ghost kitchens typically hone in on one specific dish – pizza, for instance, or wings or burgers – to make the menu both approachable to diners and conducive to a carryout environment. Dave Bailey, who owns Baileys' Restaurants in St. Louis with his wife, Kara, says that, for him, it boils down to a simple equation: "Travels well plus delicious food equals something we could do well as a ghost kitchen," he says.
No stranger to developing new restaurant concepts, Bailey opened two ghost kitchens of his own in St. Louis this fall after testing them out through neighborhood delivery. When the new menus proved popular with diners, he says, the team decided to go for it. Wing Ding Dong specializes in dry-rubbed, smoked and oven-baked wings, while Playing Ketchup offers fried New Jersey-style ripper hot dogs and specialty brats, and they both offer delivery and pickup from Baileys' Range in Downtown St. Louis.
For many restaurants, ghost kitchens are an easy way to utilize existing kitchen space and keep employees on the payroll during this tumultuous time while also making their menus more congruous with a carryout environment. In Kansas City, for instance, Waldo Thai Place has earned a reputation for its exceptional Northern Thai fare, but culinary director Ted Liberda readily admits that the menu of regional specialties – think gaeng hung lay and laab moo kua lanna – was not designed to be eaten out of a takeout box.
"We have a very detail-oriented fine-dining concept, and our food doesn't travel well," he says. "A lot of our [customers] were staying home, and we wanted to come up with a concept that we could deliver, that packs well, that reheats well and that didn't pull away from our current concept."
Serving dishes such as a spicy Thai chicken sandwich with chile jam aïoli and house slaw on a crunchy bánh mì roll, seasoned saap saap fries and stir-fried Drunken Noodles, the restaurant's new ghost kitchen, Thai Now, is quite a departure from the menu at Waldo Thai – and that's exactly the point. The ghost kitchen is helping the restaurant pay its bills and keep staff on the payroll despite a 30 percent drop in revenue amid the pandemic, but Liberda says the more approachable menu also offers an entry point to diners who might be intimidated by the traditional dishes served at Waldo Thai.
"It's brought us to those customers who didn't even know we existed," he says. "There are a lot of [people] in Kansas City who haven't even had Thai food before, but if you say, 'Thai spicy chicken sandwich,' they'll say, 'OK, let me try that.' And then they'll go ahead and grab a pad Thai or krapow, and it gets their foot in the door."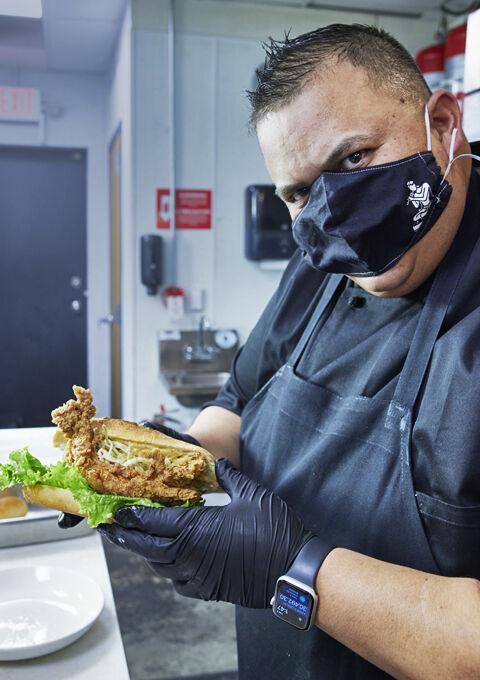 Whether it's spicy Thai chicken sandwiches, juicy smashed burgers or cheesy Detroit-style pizzas, the ghost kitchen model has proved pivotal for keeping local restaurants alive during one of the most challenging times for the industry in recent memory. But for customers, it also offers a way to continue to support their favorite restaurants through the pandemic in a way that's comfortable, convenient and, most importantly, safe.
"I love the fact that I've seen such a swelling amount of support from the local area," says Kruger. "That's one of the things that really has kept any sort of amount of positivity up through all this mess that we've been sludging through in 2020 – there are a lot of people who want to support local, and I think that's absolutely awesome."