Lorenza Pasetti takes a specialized horse bone in her hand. With the pointy end of the filed-down bone, she gently pokes a leg of prosciutto. Then, she smells it. It's the same delicate process her great-uncle John Volpi used more than 100 years ago when he first started Volpi Foods in The Hill neighborhood of St. Louis.
Using the horse bone to determine the performance of the production process is one of many techniques that have remained unchanged at Volpi Foods. The lauded local company is known across the country for its artisan cured meats, which are still made from recipes dating back to the early 1900s.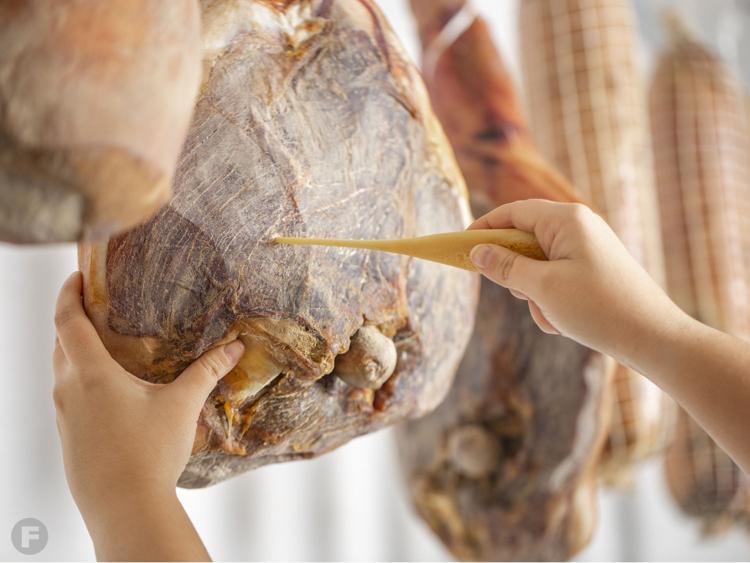 The company's history begins in 1900, when a 21-year-old John Volpi emigrated from Milan, Italy, to the United States – St. Louis, to be exact – in search of a better life. He had learned how to make sausages and cured meats at a school in his home country and relied on his expertise to make fresh sausages for the growing immigrant community in St. Louis while living in a friend's basement. At the time, there were more than five miles of underground clay mines laced beneath the city, and Volpi was happy to give some of those workers – many of whom were Italian – a taste of home.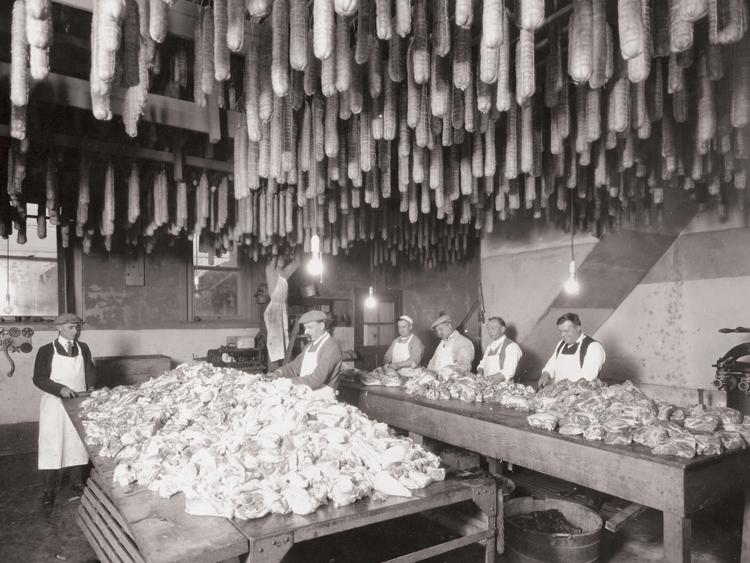 Two years later, Volpi had already saved enough money to launch Volpi Foods; he opened a brick-and-mortar location at 5256 Daggett Avenue, where the company still resides today. In time, Volpi expanded his product line to include prosciutto, salami and other dry-cured meats. His wife, Maria Pasetti, worked as a midwife, delivering untold number of Italian babies – a whole generation of future customers, their great-niece Lorenza jokes – in their humble home.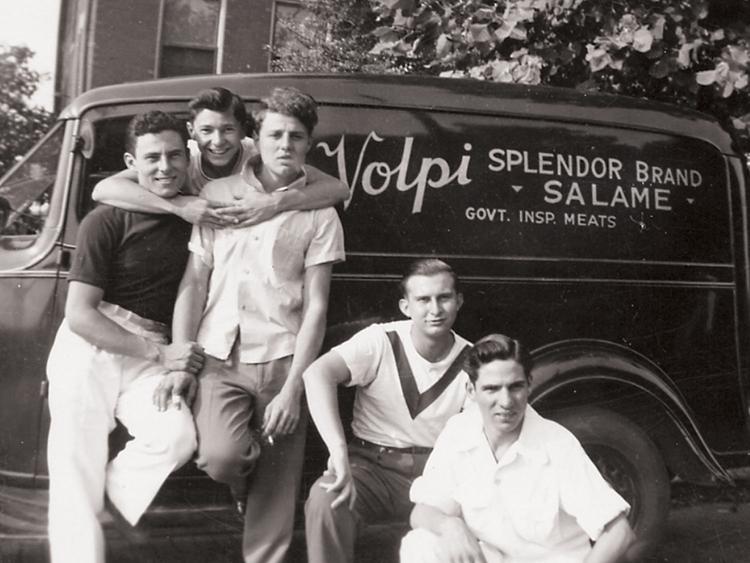 Demand for Volpi foodstuffs continued to grow, and since the couple didn't have any children of their own, they asked for the next available relative to come to St. Louis to help them. Maria's nephew, Armando, answered the call and emigrated from Italy in the 1930s. Living above the shop, he learned the business just as his uncle had: from the ground up. He swept floors, stocked shelves, tied sausages and eventually mastered every aspect of the craft – right down to the opening and closing of the shop windows. Ten years later, he traveled to Italy for his brother's wedding, where he met Lorenza's mother, Evelina. The two exchanged letters back and forth, and she finally moved to St. Louis in 1952.
"When you work in food, you have to be a little bit on the romantic side," says Lorenza. "Because that's what you do: You're sharing food, you're sharing love, right?"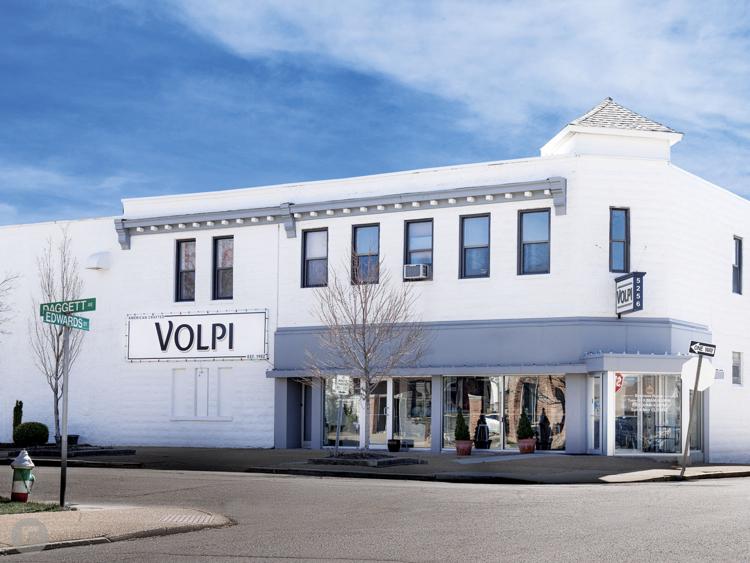 When Volpi died in 1957, Armando took the reins of what had become a thriving business, and in 1980, as Volpi Foods continued to expand nationally, he enlisted Lorenza to help manage the manufacturing plant. With an MBA from Washington University in St. Louis, Lorenza became the first family member with a business degree to run the company, beginning in 2002.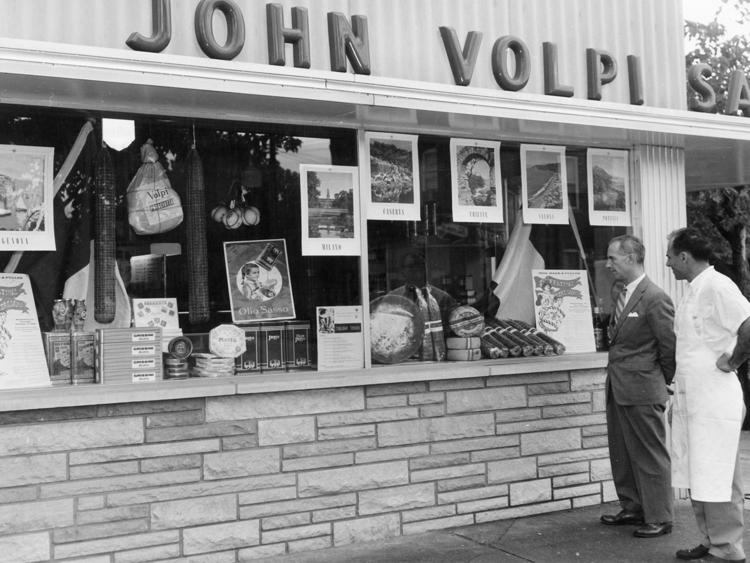 As president of Volpi Foods, she continues to refine her great-uncle's craft, while adhering to his age-old techniques. Quality control is paramount to maintaining the brand's superior quality, which is where the aforementioned horse bone comes into play. Created from a horse femur, the bone is crucial, especially when making prosciutto. It's porous in such a way that it absorbs odors but rapidly releases them. So, during the curing process – after the blood is drained from the pig thigh – the pointed tip of the bone is inserted into the flesh and then smelled. Each piece of meat is tested at a few key points, corresponding to areas where blood is drained from the ham during the "fresh" stage. When Lorenza tests in these areas, if the horse bone comes out smelling foul, she knows something's wrong – maybe all the blood wasn't drained and it has started to rot, ruining the prosciutto and nullifying the 18-month curing process.
Growing up, prosciutto was one of Lorenza's favorites. As an adult, she's learned to appreciate all its intricacies, describing the process as simple but delicate. "If you screw it up, you've screwed up a year and a half of work," she says. The prosciutto is aged a minimum of 12 months to deliver unparalleled flavor, pairing distinct earthy notes with a tender, melt-in-your-mouth texture.
In Europe, salami was traditionally made from grinding miscellaneous parts of the pig together. The mixture was then stuffed in a casing and hung in people's homes and barns. Animals were typically harvested in the fall, so that the cold winter weather could provide natural refrigeration for the curing meats, and by summertime, the products would be dry and safe to eat.
Although Volpi Foods uses refrigeration and advanced technology – which Lorenza says make the process more predictable – its salami is still made the same way. "I think every link in the chain has gotten better," she says. "The process itself has gotten more dependable and consistent because of the advances in technology."
Volpi's proprietary process is broken down into four phases: preparing the meat, fermenting it, drying it and cultivating the mold. The early stages are the most pivotal, explains Lorenza, because fresh meat has a lot of moisture and must be kept cold to prevent bacterial growth. The meat is hand-rubbed with salt – an antimicrobial – which penetrates the protein, and then hung in cavernous drying rooms beneath Volpi Foods' store on The Hill.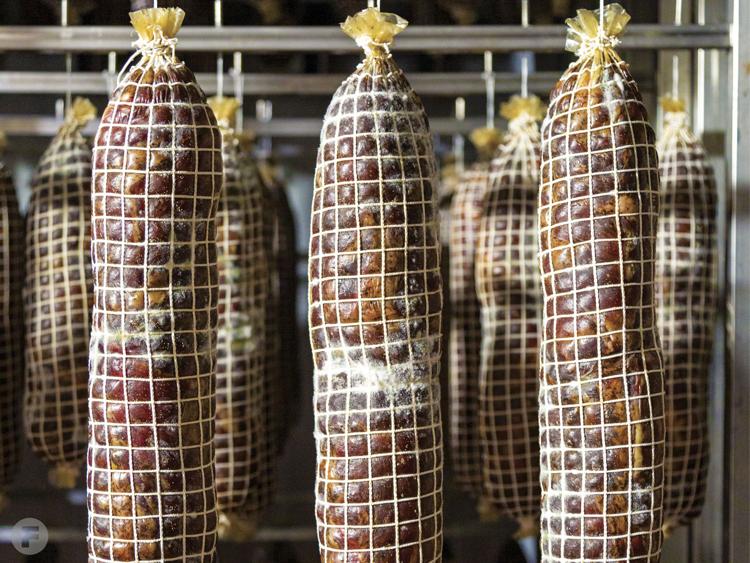 While some products such as prosciutto are salt-cured and air-dried, salami is ground with salt and spices and fermented before being dried. Not one to rely on artificial processing, Volpi Foods uses only the freshest pork to ensure that it has the ideal pH level for fermentation. The natural cultures break down the sugar in the meat and encourage the growth of mold – but not that kind of mold.
When the salami is hung in the underground caves, airflow and subtle changes in humidity and temperature dry it to its most flavorful point; all the while, experienced craftspeople make sure the chain of water molecules from the center of the salami to its surface is never broken. This part of the process is never rushed, as that can result in uneven drying or discoloration. The conditions of the caves are also prime for mold, and as the meat dries, mold grows on its surface, insulating the meat and further regulating the drying process. "The mold keeps the outside surface moist – like a moisturizer," jokes Lorenza. She says some companies spray mold on the casing, but the environment at Volpi Foods doesn't require any such help. "Mold is in the air [here]," she says. "It occurs naturally." As unappetizing as the word sounds, mold is essential to the creation of flavorful salami.
At Volpi, dry-curing meat is a science and an art. The company has approximately 130 products now, but Lorenza believes it continues to prosper because it's always focused on what it knows best: meat. She has no plans for the company to produce other Italian goods such as pasta or cheese.
"We try to be authentic," she says. "We don't try to be something we're not. We have always been focused on dry-cured meats; we just figured that if we stayed focused and got really good at it, that would be the path forward for us. I want consumers to see the brand and go, 'Oh yeah, that's gotta be good – it's a Volpi product,' you know? That's the kind of brand loyalty that is exciting for me."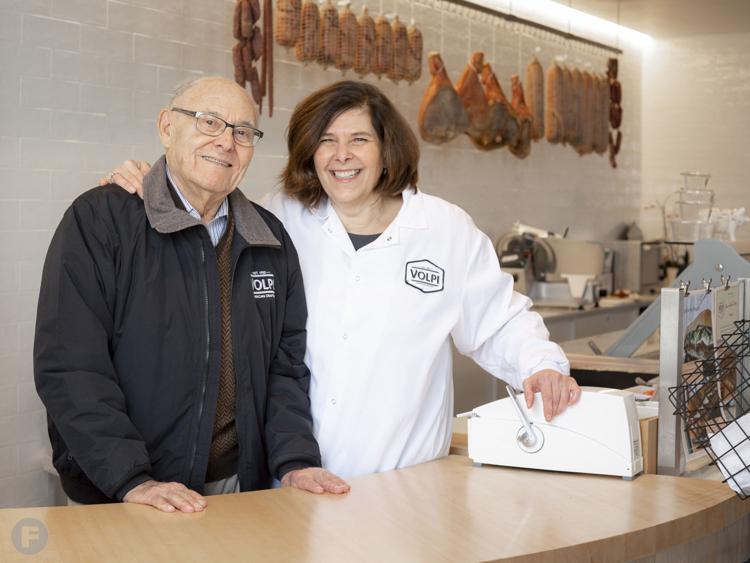 It's no surprise that one of St. Louis' top fine-dining restaurants, Tony's, among many other local restaurants, uses Volpi products. The clam sauce, creamed spinach and various risottos incorporate pancetta from Volpi Foods, and during the summer, Tony's plates the brand's prosciutto with fresh melon and figs. The restaurant's signature salad includes 10 different greens, tomato, radish, celery and scallions, but Volpi's salami is what makes it stand out.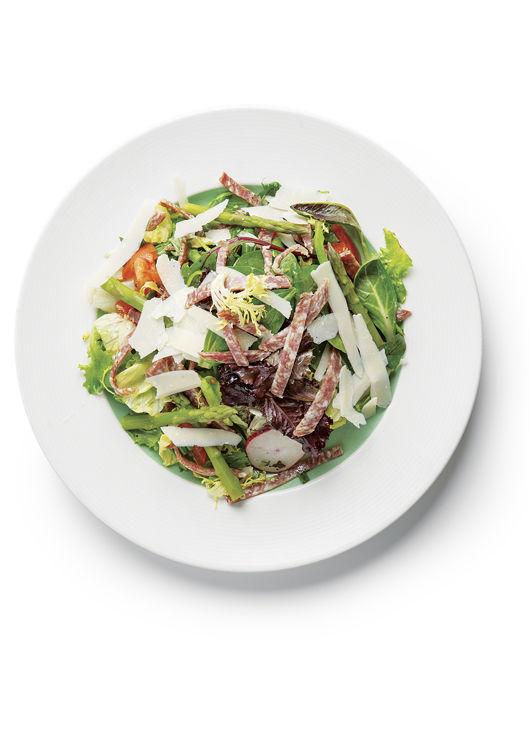 "If you tour [Volpi's] facility, you can understand why it's so great," says James Bommarito, president of Tony's. "[The craftspeople] do everything right … that's why their products are the best."
Volpi products are available at St. Louis-area markets and grocery stores as well as online. At the storefront on The Hill, meats sliced to order and specialty sandwiches are also sold. Lorenza is always looking for ways to make the products more accessible to her customers, and she wants to move toward a more environmentally-friendly approach to farming, harvesting and packaging products.
The first step to achieving that goal was launching a line of products made with meat from purebred heritage hogs. This year, Volpi's Heritage Prosciutto received top honors at the Good Food Awards, taking home a medal in the charcuterie category. Vetted not only by taste, but by sourcing practices, the product exemplifies the best of the artisan food movement – working directly with family farms throughout Missouri to source meat that is raised responsibly and handcrafting slow-aged products to achieve exceptional flavor. Right now, approximately 25 percent of the farmers with whom the company works use sustainable harvesting practices, but the idea is to encourage them all to transition.
"We're trying to establish our own criteria for sustainable farming," says Lorenza. "And then on the flip side, we're trying to reduce our use of plastic." The company has been working on finding adequate paper-based packaging that will be easier on the planet but still keep its products fresh.
"We see what's going on in the world – it doesn't take a genius to understand that we're wasting things, and being Italian, we don't like to waste anything," she adds with a laugh. "But it's true: You have to take care of where you live."
Volpi Foods, 5256 Daggett Ave., St. Louis, Missouri, volpifoods.com