Every year in our annual Tastemakers issue, we say that there's never been as much creativity or energy in the local restaurant scene as there is right now – and every year it's true. That's because the volume of talent and innovation we see year after year only continues to grow and flourish. The Midwest is teeming with highly skilled and creative chefs, sommeliers, mixologists and hospitality professionals, and it's our pleasure to share the following Tastemakers whose boundary-pushing work caught our attention this year.
We're shining a spotlight on Industry Innovators: the professionals who are actively involved in defining what it means to eat and drink in our region. Much of that forward movement is also reflected in our list of Best New Restaurants of 2017, a roundup of the can't-miss spots that have opened in the past year.
We're lucky to live, eat and drink in the Midwest, where there is always something new and exciting to savor.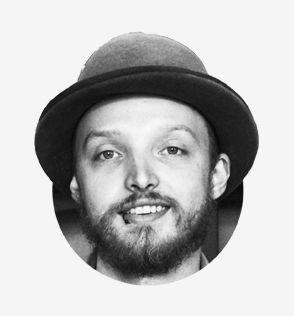 Dylan Fox, The Order
Where Dylan Fox goes, his fans follow. He kicked off his career with splashy showings at Barley Wheat and Rye Social House before moving to The Order inside Hotel Vandivort, where he slings creative drinks to complement the kitchen's seasonally driven fare. Fox also incorporates seasonal ingredients sourced from local farms in his cocktails; last summer, he introduced the Humdinger, made with local sour apples and sage. For The Order's winter cocktail list, the Farmer Mel, named after Melissa Millsap of Urban Roots Farm and Millsap Farm, employs a housemade ginger simple syrup, fresh carrot juice and applejack infused with local apple juice. Although he's always game for something new, his signatures, like an Old Fashioned served in a smoked glass, have earned permanent placement on The Order's list. Fox's ultimate goal is to help evolve the cocktail scene in Springfield, and so far, that goal is quickly becoming a reality.
The Order, 305 E. Walnut St., Springfield, Missouri (located inside Hotel Vandivort), 417.832.1515, theordersgf.com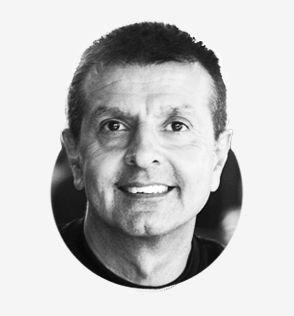 Mike Jalili and Family, Flame Steakhouse, Touch Restaurant and Black Sheep Burgers & Shakes
As owners of Flame Steakhouse and Touch Restaurant in Springfield, the Jalili family has built a trusted reputation around their name. In 2015, Mike and Billy Jalili, along with their wives, Casey and Sara, added Black Sheep Burgers & Shakes, a burger joint in downtown Springfield, to that well-regarded list. The restaurant grew so popular that in consecutive years they opened two more area locations. While the menu varies slightly at each spot, the trademarks are towering burgers and decadent milkshakes made with Andy's Frozen Custard. Compared to other Jalili restaurants, Black Sheep is more casual and family-friendly, although hardly the outlier its name implies. Here, patrons can roll up their sleeves and eat with their hands – and with over-the-top items like the hunky Cowboy Carl, piled sky-high with onion rings, you might also need a bib. Recently, the Jalilis have appealed to their loyal customer base to contribute to a greater good: First through a partnership with the Humane Society of Southwest Missouri on events like Patties for Pups, as well as by donning black-eye stickers to raise awareness about domestic violence for local nonprofit Harmony House. Whether you pop in for a burger, to support a good cause, or both, expect a line – it's worth the wait to join the herd.
Black Sheep Burgers & Shakes, multiple locations, blaaacksheep.com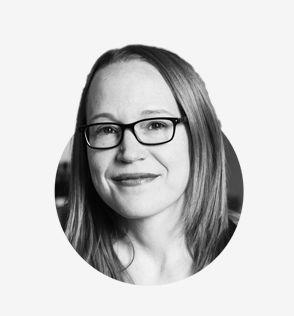 Colleen Sundlie, The Date Lady
When Colleen Sundlie first explored a Middle Eastern market in 2005, she had no clue she'd stumble into a booming business venture. At the time, she'd quit her job to care for her newborn son, Henry, and support her husband at his university post in the United Arab Emirates. With her baby strapped in a sling, she indulged in the foods of her new home: hummus, shawarma, baba ghanoush and more. Everywhere she turned, she kept seeing dates – plump, gleaming and radically different from the sad supermarket version she was familiar with. She was already substituting honey for refined sugar, and date syrup offered a more complex and luxurious flavor boost to everything from oatmeal and pancakes to salad dressings and sweets. Before returning to the U.S., she stuffed suitcases with jars of date syrup. As her consumption grew, commercial production became inevitable. After many rounds of R&D, she launched The Date Lady in Springfield in 2012. Last May, Sundlie's date syrup was a finalist in the dessert sauce, topping and syrup category of the Specialty Food Association's Sofi Awards, and the syrup is sold across the U.S. It's a sweet end to an inspiring first chapter, and Sundlie's only just begun.
The Date Lady, ilovedatelady.com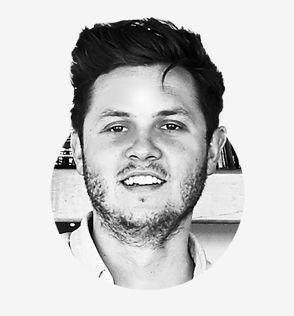 Joshua Widner, Scotch & Soda, Cherry Picker Package x Fare and Golden Girl Rum Club
Joshua Widner is king of cocktails in Springfield – and now also Bentonville, Arkansas. In just four short years, he's opened four different bar concepts and is now embarking on a new pursuit: teaching other industry entrepreneurs the ins and outs of how to build a successful cocktail program. Juggling Cherry Picker Package x Fare, Golden Girl Rum Club and two locations of Scotch & Soda (one in Springfield and one in Bentonville) might make it seem like he never sleeps, but craft cocktails are his passion – and who needs sleep when you have that to fuel you? At Scotch & Soda, Widner serves a cocktail list that reflects 120 years of classic American tipples right up to Prohibition. On the patio at Cherry Picker Package x Fare, patrons can sip espresso or a quality glass of wine. And at the cheerful Golden Girl Rum Club, you'll find sunshine in a glass with Tiki-inspired drinks like the Brazillionaire or Trini Dat Boi. Widner's energetic approach and investment in his hometown have revived Springfield's bar scene and moved the city toward a fresher, hipper identity. 
Scotch & Soda, thescotchandsoda.com