Picture it: Vranesti, Moldova, the 1990s. Sisters Uliana Komodi and Christina Sava were busy living an idyllic childhood in this small Eastern European country between Ukraine and Romania.
Komodi and Sava were taught to work hard in school and helped their mom with any assigned task, but Sunday was always the day of rest. They'd sit with family and friends on the porch and share a watermelon, drink tea with bread and Feta cheese or run around the yard with spoonfuls of honey. The sisters would spend their summers in the mountains at their grandparents' house. Mornings were for picking berries and flowers, and after an evening spent at the river, they'd come home to eat their grandmother's potatoes with lardons and dill.
On holidays, it seemed every household in Vranesti had one activity in common. "The whole village was baking, and you'd just see the smoke [from the stoves] there and there and there," says Komodi as she motions all around.
However, their household stood out. Baking wasn't just for holidays – their mother began concocting special treats on Friday or Saturday each week, spending the better part of a day in the kitchen. Komodi and Sava were often by her side, observing and assisting.
All of their family's hard work in their day-to-day lives was building up to the moment when they got to indulge in her cream puffs, meringue cookies, cherry cake, hand pies or Napoleon cake.
"Dad loved her cream puffs and Napoleon cake," says Sava. "When he was coming home from long months of working abroad, mom would bake all of his favorites. He was her biggest fan; he loved how the silky pastry cream complemented the sweet pastry drizzled with chocolate glaze."
Sava distinctly remembers the aromas of warm, sugary stone fruits and bread baking in their over-sized firewood stove. "You'd come from school, and you could smell it right when you were just getting off the bus," she says.
Aside from a love of baking, their mother instilled a passion for community involvement and determination. She organized cultural events in their town, went back to college in her 40s and worked at the local library.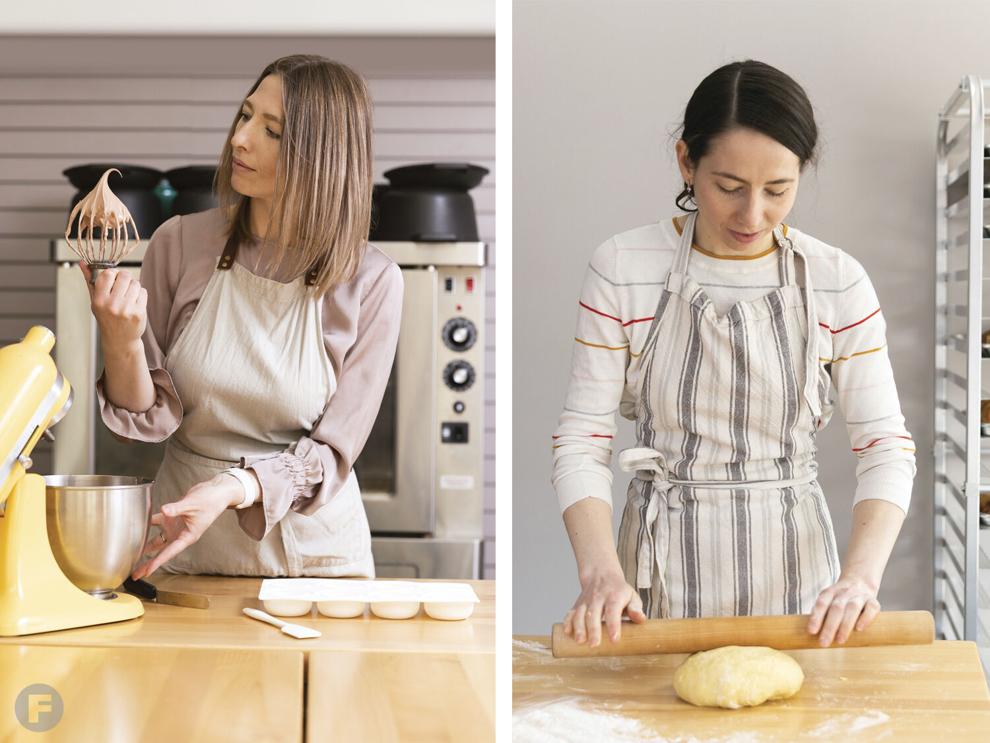 "I don't think she ever did anything halfway," recalls Komodi. "If she did it, she did it. There is nothing she wouldn't get her hands on – she was an extremely well-rounded person. I think that baking was something that she was good at, but there's so much more to what she did. So, we definitely learned from her. I feel like [those traits] come in handy whenever you open a business."
In college, Komodi and Sava began visiting their aunt and uncle, who were the first family members to relocate to Springfield, Missouri. The sisters were drawn to downtown because its sense of community reminded them of Vranesti. Due to their family's close bond, they ultimately decided to relocate to Springfield along with their grandparents.
While the sisters certainly inherited their mother's culinary talent, it took them a while to recognize it in themselves and gain the confidence to use their skills professionally. "I can be very adventurous in many ways in life," says Komodi. "I would jump off of a helicopter, no problem, but when it comes to making decisions for my family and for my child when I know there is a lot at stake, I am a lot more hesitant. I am very safe and very calculated. And I didn't see anything special about my skill. Yes, I knew I could bake, but where we grew up, most people are really good bakers."
Komodi's friends first got a taste of her talents when she baked one of them a birthday cake. When guests at the party started asking for cakes for their own events, Komodi's husband knew she was onto something. He began researching successful cake businesses and supported her through the process of baking commercially, eventually calling up Metropolitan Weddings, an industry trade show, to help enter her as a cake caterer. After fantastic feedback, they acquired a rental kitchen.
Throughout it all, Sava was right by her sister's side to lend a hand. "It is a European family kind of thing," says Komodi. "When our sisters are doing something, we'll just be there helping."
Revenue from the cakes alone wasn't quite enough to cover the cost of the commercial kitchen and yield a good profit. So Sava convinced Komodi that they needed a brick-and-mortar location, which could double as a café, to sell coffee and baked goods such as espresso drinks and croissants.
They were on a walk together downtown when Sava realized their favorite gelato joint was closing and its location would soon be available. The building's owner was a bit hesitant to lease the space to two fresh-faced 20-somethings but took the chance.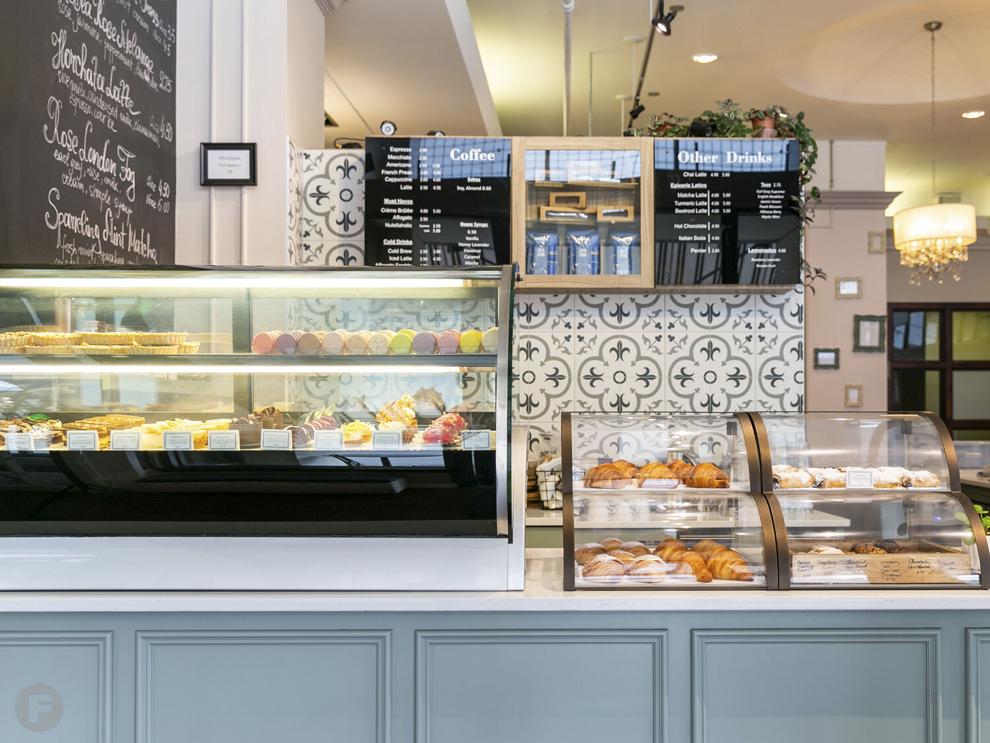 At European Café, which opened right off the square in 2013, Komodi and Sava specialize in European-style coffee and pastries such as single-serving quiches, shortbread cookies and French macarons. The plain, chocolate and ham and cheese croissants usually sell out before noon, and mini cakes and lemon meringue tarts are popular afternoon and evening indulgences.
The café eventually began sustaining itself, and in 2020, they stopped offering wedding cakes to double down on their efforts to open a second concept.
"I don't know that everything was thought out," notes Komodi. "There was such a learning process for us. Now that I look back, everything just worked out somehow, but I never had the vision that this is what it was going to be."
While baking is undoubtedly their first love, the two have also developed a drinks menu with seasonal specials. Lavender lemonade, fresh mint cold brews, pumpkin spice lattes and hot chocolate reflect the current season's flavors. And Saturdays are special bake days at the café, spearheaded by Sava. Seasonal and wildcard pastries fill the cases, including cardamom buns in the colder months or the occasional almond croissant. In particular, the cherry and cream cheese kolaches connect the sisters to their roots.
"Over time, we've developed and trained with modern techniques, as we love to grow within our industry and always keep up with the latest trends," says Sava, "but we always draw inspiration from our childhood. Something you'll often see on our menu is Amarena cherries – we love this sweet and sour cherry that adds so much brightness to any pastry. When we were young, we had a cherry tree of our own, and every year, mom would preserve the cherries for winter baking."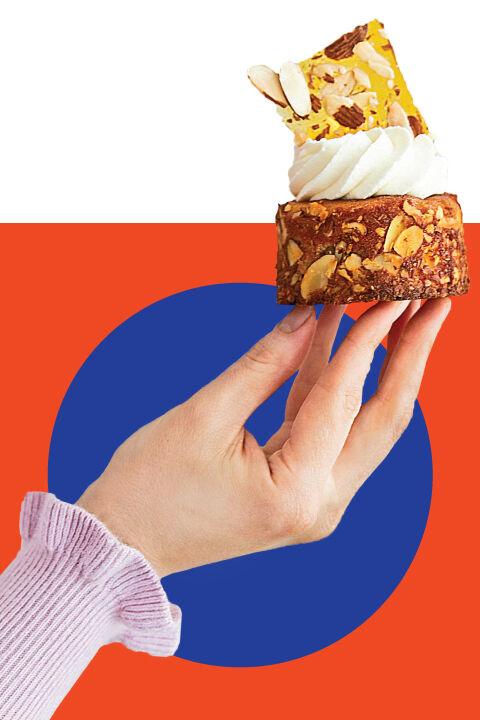 Sava and Komodi's confections are classically European but with a southern Missouri flair. They use quality European ingredients such as Belgian chocolate and French preserves alongside locally sourced ingredients such as grass-fed milk from Edgewood Creamery, apples from A & A Orchard and sausage from Circle B Ranch for their quiche.
"We really want to support smaller local farms, too. We were smaller guys at one point, and people had to support us and believe in us. It's important to not just support local in general but [to] also give people a chance that do very well. You get to become part of their success story. I think you'll find us at the farmers' market every Saturday," says Komodi. "It is a lifestyle for us," adds Sava.
When Kelli Stephens purchased Edgewood Creamery three years ago, European Café was already a loyal wholesale client. "They are so sweet and easy to work with, and they go through a lot of milk," Stephens says, adding that she's grateful for their consistent partnership. "When we have businesses that consistently order a set amount of gallons per week, then we know how much milk we need to produce and bottle and how much land we need to manage."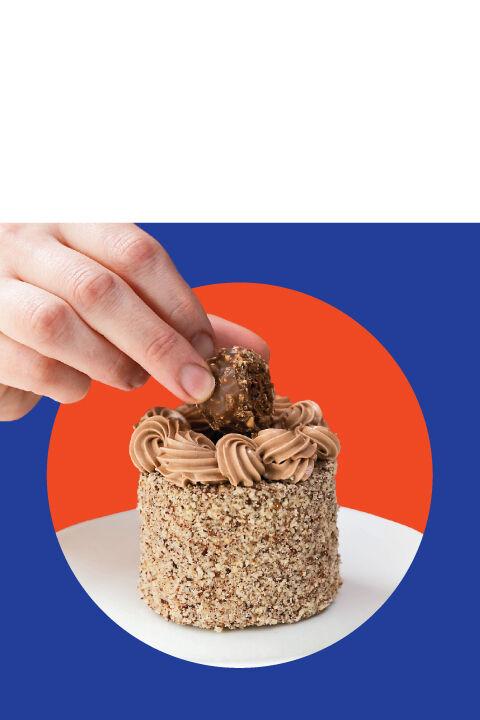 Stephens often takes one of their treats to-go when she's out making deliveries. "Their pastries remind me of walking through Paris and going through the little shops over there," she says. "They're absolutely phenomenal."
Although they were slow to embrace a future in baking, with eight years in business on the table now, both sisters have discovered their niches. Komodi focuses on the scientific side of things, such as finicky chocolates, mousses and cakes, while Sava is in charge of all things yeast and dough, such as croissants and bread for Rise, the new brunch concept the pair opened in February.
"She is a lot more intuitive, which is what helps when you work with things like dough and yeast," Komodi says of Sava. "You kind of have to learn it and feel it. Every day is different. I am very logical in my ways. I develop a technique. It's perfect. It works every time. I am very precise when it comes to my technique, so it drives me crazy when she just adds a pinch of something."
"I'm like, 'Just relax, just relax,'" Sava chimes in with a laugh, "and then, she is like, 'How does your cake even turn out?' To me, everything comes down to a really well-rounded technique."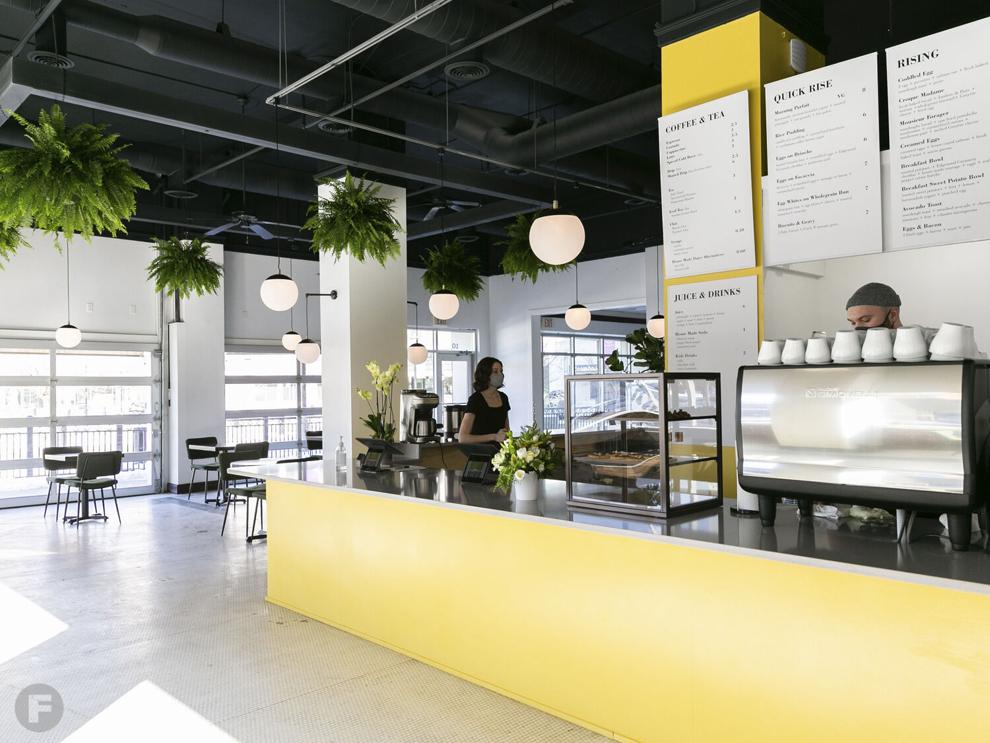 Komodi and Sava work in silos in the kitchen, leading separate teams. "She trains her own people and I train my own," says Sava. "Whenever I hire people, I'm like, 'How do you bake? How do you like baking? What's your passion for it?' And if they answer, 'Well, I'll figure it out if the day doesn't look right,' I'm like, 'OK, great. I need a person who will figure it out.' A lot of the baking I do is about figuring it out; it's not based on a recipe."
When European Café's neighboring business, Queen City Wine Dive, closed during the COVID-19 pandemic, the sisters were presented with the opportunity to finally open the second concept they had been dreaming about for three years. The owner of the Holland Building, which housed both businesses, approached the pair to give them first dibs on the space. "He always knew that we wanted more," says Komodi.
Specifically, they wanted their new concept to bring big city vibes to Springfield, offer unique food with a few familiar dishes and showcase local farmers and local produce. But opening Rise has also allowed the pair to utilize their talents in an entirely new way.
"Rise is our dream come true," says Sava. "We're always joking that unlike most people, we travel for food. It's our absolute obsession and life's work."
A few things on the menu, including the Belgian yeast waffles and ricotta pancakes, are recipes they have been working on for years, making them two of their favorites.
"Bread is Christina's obsession," says Komodi. "It was clear that no matter the cost, we were going to make proper bread in-house." Rise's head chef, Branden Dinger adds, "They've been practicing their bread and pastry recipes for years now, so they are extremely talented at that."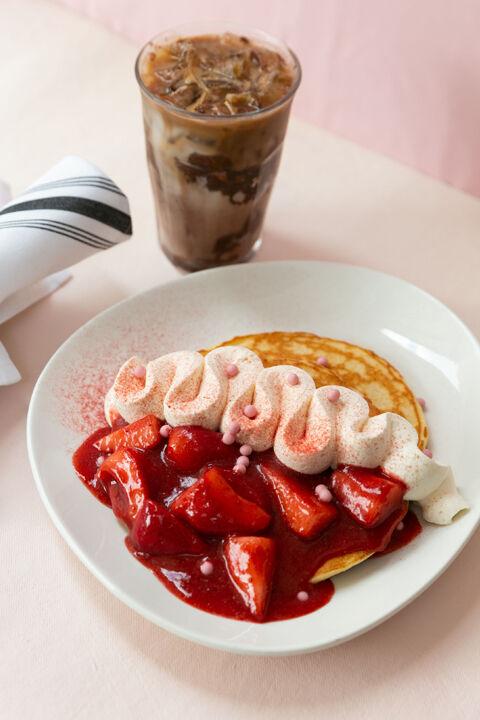 Everything at the brunch spot is made in-house – even the yogurt, mayonnaise, ricotta and chicken stock. Sava spent many late nights in the kitchen perfecting the challah French toast and focaccia, in particular, and Komodi used her penchant for sugar to create the sweet side of the menu, with offerings such as strawberry and cream pancakes with whipped vanilla mascarpone, macerated strawberries and strawberry dust.
Dinger also contributed to recipe development and oversaw the creation of savory dishes. The three collaborated to create an expansive menu with breakfast and lunch dishes that resourcefully repurpose ingredients for efficiency. Dinger incorporates different parts of the chicken in multiple dishes, for instance: The carcass adds flavor to stocks, the breast is featured in the schnitzel, the thighs add protein to the savory rice pudding and the wings get torn into bite-size pieces for soup.
"I think successful businesses don't stop growing and don't stop adding on," says Sava. "We have an amazing customer base now, so we could be very content and sit back and just let it happen as is, but we understand that we also have a responsibility to them. We gained their trust, and they're with us because of how amazing it is. We build these relationships with them, and we're part of their weddings or baby showers at some point. So now, we get to see them come in with their babies, and we want to grow with them. We want to continue to offer them services and things that inspire them and make them feel at home."
European Café, 207 Park Central East, Springfield, Missouri, 417.986.4646, 417europeancafe.com
Rise, 105 Park Central Square, Springfield, Missouri, 417.691.6088, 417rise.com