Editor's Note: This story features extended interviews that were compiled for our March 2021 feature package, which explores how we can not only save the restaurant industry, but make it stronger.
The restaurant and hospitality industry in Kansas City is experiencing a moment of reckoning.
As those in the food and beverage industry are trying to simply keep their doors open during the pandemic, they also find themselves dealing with a growing list of internal issues testing the strength of the industry. In Kansas City, these have come most notably in the form of complaints of abuse and a toxic work environment at Port Fonda and sexual harassment allegations leveled at Boulevard Brewing Co. earlier this year that resulted in president Jeff Krum stepping down.
These recent examples came to light because former employees decided to speak out on social media and take their complaints public – something that many are afraid to do for fear of not being able to find work elsewhere. With other channels exhausted and nothing to lose, these former employees told their stories to their peers in Facebook threads and online industry forums that soon went viral.
Fueled perhaps by the #metoo movement, industry workers immediately created a groundswell of support for these current and former employees as their separate narratives started unraveling online. In the case of Boulevard, it took a group of employees voicing their concern, with many women adding their own stories of abuse to the narrative, before a change finally took place.
It took less than a year for a worldwide pandemic to gut the restaurant industry as we know it, but what many might not realize is that the hospitality industry, one riddled with toxic work environments, has been broken for a long time. At a time when people are invested in saving local restaurants and bars that serve as cultural hubs and social touchstones, it is also time to ask which parts of this industry are working and which parts need to be fixed.
To start that conversation, we reached out to four women in the hospitality industry in Kansas City for their take on the issues that they feel the industry needs to address before it can move forward. They all agree that restaurants can't do it alone – they need programs like universal healthcare and support from the federal government to help create a work culture that is safer, stronger and more equitable for all. But they hope that addressing these issues can be a start.
"One of the most stressful jobs in this country – right behind air traffic controller and neurosurgeon"
Restaurant managers and chefs often use criticism as a tool to shape the outcome or results of someone else's work, but that criticism can often be proffered in a manner that's more destructive than constructive. Not all restaurants operate like Hell's Kitchen, but even the good ones can suffer under one toxic manager or employee, leaving a long-lasting impact on the entire team.
Bad behaviors that go unrecognized or uncorrected can be normalized by those who work in this high-stress, physically demanding industry. It has become almost a point of pride if you can "take it," because abuse has been so normalized in kitchen culture. The kitchen brigade system can on one hand create the opportunity for great efficiency, while on the other create a troubling power imbalance.
"Being in the restaurant industry is one of the most stressful jobs in this country – right behind air traffic controller and neurosurgeon," says Laura Wagner, a local bartender, bar consultant and industry mental health advocate in Kansas City. "In many cases you end up with someone in a management position who may have their own mental health issues trying to manage other people in a high-stress environment who tells you it is OK to numb the pain with drugs and alcohol. When a bad manager trains people, they are just creating more bad managers and the cycle of abusive behavior continues. There are restaurant environments that exist where abuse isn't tolerated, but some people just can't imagine it because of how they were trained or treated when they came up in this industry."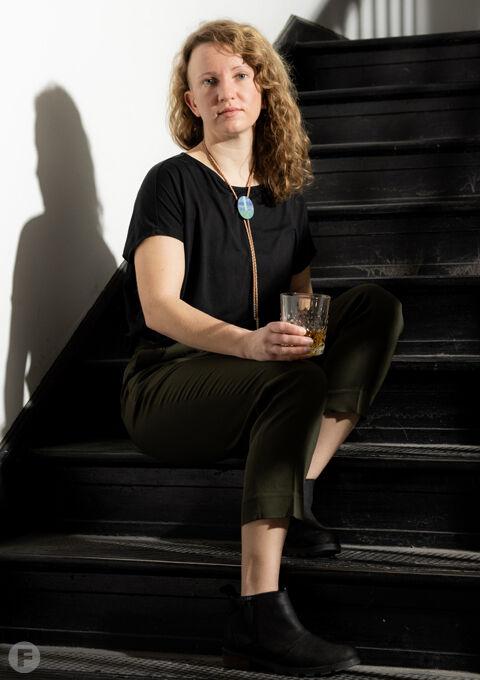 To that end, many who come up in this business find themselves unable to discern a healthy work environment from an unhealthy one, and most culinary schools today do not provide students with the tools to do so.
"It is easy to feel conflicted as a manager, to feel like the oppressed and the oppressor all at the same time," says Caitlin Corcoran, former owner and managing partner of Ça Va, who recently left the hospitality industry to study viniculture and winemaking. "You have to understand that you were probably also abused on the job and maybe that is why you have done something abusive to someone else."
Over time, toxic behaviors can be woven into the fabric of a restaurant's culture and accepted, as those negative practices can be passed down to new employees or managers.
Kamille Rouser works as the bar manager at Mesob Restaurant & Rhum Bar and also owns Kamology, a mobile bartending service, in Kansas City. She has seen people who bring their demons with them to work, forcing those around them to harden their own hearts to survive in a toxic environment.
"Sometimes people come from toxic environments, and that shows up in how people treat each other in this business," says Rouser. "There are two things I need at work: respect and money. If we can get those two things right, then I can let most anything roll off me. You have to have thick skin to be in this business."
In many cases, especially in independent restaurants, there are no defined job descriptions, employee handbooks, training or even basic benefits that have become standard practices in most other industries. When an employee has a complaint or concern, rather than filing it through an unbiased HR department, they usually must do so through the restaurant's manager or owner – perhaps even directly to the person in question.
Before chef Abbey-Jo Eans co-opened Happy Gillis and Columbus Park Ramen Shop, she worked in various restaurants around town both in the back of the house as a chef and in the front as a server and general manager. She has seen toxicity – particularly aimed at women – in both environments.
"I do think that restaurant work environments are toxic and they are not fair to women," she says. "A man would never put up with what women do in this industry. If we stand up for ourselves, or push back in any way, we are said to be angry, mean or too demanding. Women always have had to play by a different set of rules to try to get ahead, whether it be in the front of the house or the back, and that goes double for women of color in this industry."
Independent restaurants tend to carry more prestige and can open more industry doors than, perhaps, working for a chain restaurant, which helps explain why abuse often goes unreported. Employees fear that speaking out will single them out as problematic at their current job or, that upon leaving, they won't be able to find another restaurant job. Many people who face abuse will simply choose to say nothing and just leave, crossing their fingers that the next place will be better.
"In the restaurant industry, we tend to value our own self-worth so little because we are told time and time again that our labor is disposable," says Wagner. "If we won't do the job, someone else will; it's a constant threat that breeds silence and fear."
Although working in a chain restaurant may be seen as less prestigious, corporate-backed restaurants are typically able to offer more structure, consistency and rules, in addition to more protection and support for both management and employees.  
"That is one way that chains do a better job than independent restaurants: They have an HR department and a process to raise a complaint, there are benefits and they provide training that people are required to complete before they are promoted," says Wagner. "Corporate chain restaurants are looked down upon by many in this industry, but having systems or even an employee handbook should not be considered a bad thing."
Corcoran, who has worked in the restaurant industry for decades, had to see it through the eyes of those in other industries before she truly understood how broken it was.
"When I did my fellowship at Goldman Sachs, I was one of two people in the restaurant industry at this conference telling professionals from a host of other industries that most independent restaurants don't have sick leave or a vacation policy," she says. "They could not believe it; they were shocked. That's when I realized that this industry was lacking even the most basic benefits and protections."
"I have to become what they want me to be."
No restaurant is immune to racism, and for BIPOC employees, issues range from inappropriate remarks or behavior from both co-workers and bosses as well as customers, whether consciously or unconsciously. It can also come in the form of silence – a qualified applicant who never got a call back, or a trendy new restaurant that hires servers and bartenders with a certain "look."
Rouser would love to see more Black bartenders advance in the industry alongside their white peers, but believes marginalized communities often lack the tools to do so.
"In the Black community, most bartenders don't know where to go to get professional bartending skills. They aren't aware that there are training programs; usually, they just get their training from whoever is behind the bar in a local nightclub or neighborhood bar," she says. "It is knowledge where you just learn from the other bartenders. There is no one with dedicated bar education programs directed to the African American community in Kansas City."
Rouser knows this firsthand: she has worked for over a decade in Kansas City, first learning how to tend bar by watching the other bartenders at a Black-owned nightclub. She continued to hone her bartending skills, and through hard work and hustle soon worked her way up in the industry. She prides herself on her skills behind the bar and her work ethic, but she has had to carefully navigate the different spaces she works in.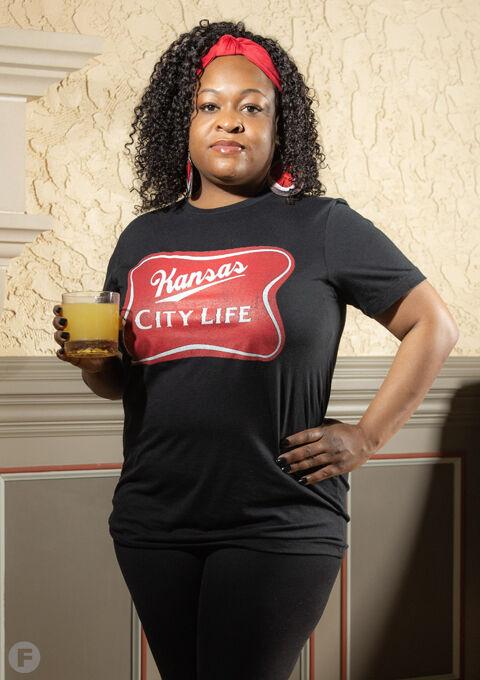 "The difference between working for Black-owned establishments and white ones is that in white businesses I am not able to freely be myself with customers or management; I have to become what they want me to be. With Black-owned establishments I am able to be true to myself and speak up for myself, which means I can have more open discussions with them if something isn't right," says Rouser.
At many bars that have a white owner or cater to a predominantly white clientele, Rouser has been the only person of color behind the bar. Many times, she's found that her white co-workers do not appreciate or acknowledge the years of experience she brings with her to the job. 
"I have worked at white establishments or higher-end places with white customers, and usually it is not management that ever has a problem with me; it is the other white employees or peers. I always have to prove myself, always, when I work with all white staff. Even with all of the training that I have been through, they always dumb down their expectations of me, asking me just to wash glasses instead of make drinks. But when I do prove myself to them, and management, and get promoted, it creates even more tension," says Rouser.
In other establishments, she's faced issues with compensation, particularly when it comes to tipping.
"I make a lot of money in tips, and a problem for me is that some bar owners don't feel like they need to pay me correctly because of that. They feel like it is the customer's job to pay me in tips, and that is not OK – I should still be making an hourly wage on top of my tips," she says. "Independently-owned places often try to pull this with me, and I tell them my tips are how customers show me they appreciate what I do for them, now I need you to show me that you appreciate what I do for your business, too."
Tipping comes with its own issues, including advancing racial inequality and sexual harassment, and many restaurant owners have advocated for an end to tipping over the past few years.
In the U.S., the restaurant industry supports two minimum wages: one for untipped workers, referred to simply as "minimum wage" (in Missouri, $10.31 per hour), and one for tipped workers called "subminimum wage," which is half minimum wage ($5.15 per hour). This means that tipped employees (servers and bartenders) are dependent on both their employer and their customers to earn their full wage. With that in mind, many in the industry are pushing to do away with the subminimum wage and raise the minimum wage to $15 per hour for all workers. According to One Fair Wage, there are 4.4 million tipped workers in the U.S., and nearly two-thirds are women.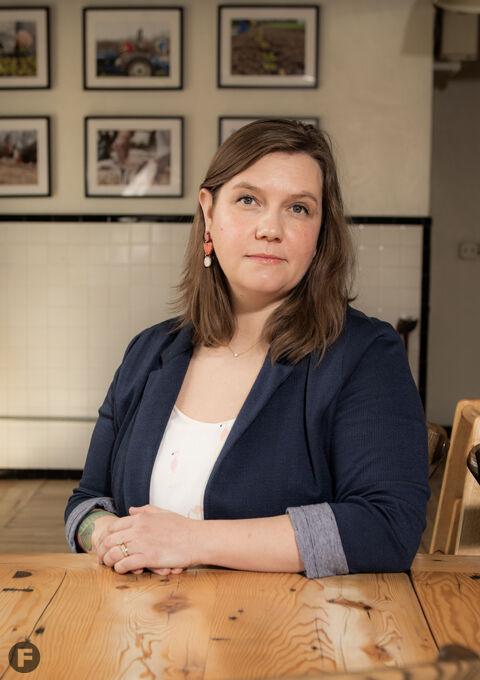 "I worked as a server for a few years, and women definitely feel like they have to behave a certain way to get tipped, and nothing about it is healthy," Eans says. "A female server will think: What am I supposed to tell my guests when they ask me how I am? Should I tell them that I am worked beyond my limits? That I am not allowed to speak out about how I am treated at work or the unkind things guests tell me? It is a lot for us to internalize just to feed our family."
More sexual harassment claims in the U.S. are filed in the restaurant industry than any other industry.
The long and sordid history of tipping in the U.S. has continued to perpetuate an unfair power dynamic between restaurant workers and guests. A 2018 study from Harvard Business Review found that more sexual harassment claims in the U.S. are filed in the restaurant industry than any other industry, with as many as 90 percent of women and 70 percent of men reporting some form of sexual harassment.
All of the women interviewed for this piece have experienced sexual harassment in one form or another while working in the restaurant industry. Corcoran says it has a lasting impact on how many women view themselves. "One Fair Wage … pointed out that a first job for many people is in the restaurant industry," she says. "These same people, when they grow up, finish college and move on to start their careers, and if they experience sexual harassment in the workplace, they think, 'This is nothing,' because it is never as bad as it was when they worked in the restaurant industry. How messed up is that?"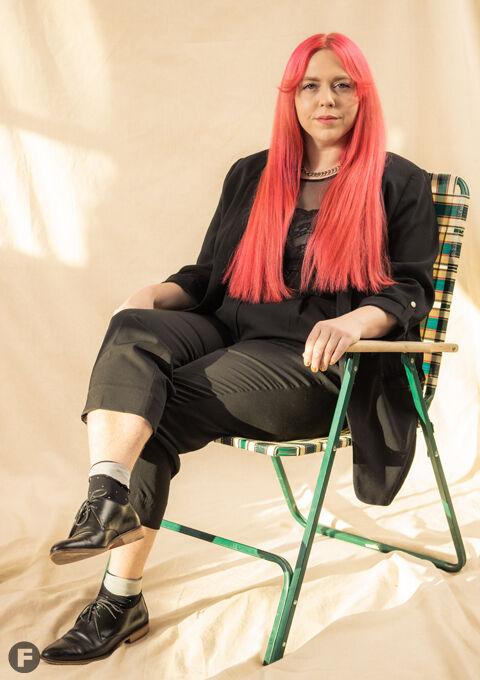 In a December 2020 study, One Fair Wage found that service workers have experienced a dramatic increase in sexual harassment during the pandemic. Forty-one percent of restaurant workers reported that there has been a noticeable change in the frequency of unwanted sexualized comments from customers, while 25 percent reported that they have experienced or witnessed a significant change in the frequency of such sexual harassment.
According to the study, this has only been compounded by having to ask customers to comply with COVID-19 safety protocols. "Comments by male customers indicate that they feel entitled to demand that workers remove their protective gear, exposing them to the risk of illness or death, in order to obtain the tips they need to make up their base wage," the study finds.
"Everyone wants to call a woman crazy when they say a man did something wrong. This industry is not immune to this dynamic," says Corcoran. "I honestly don't know if I feel comfortable in this industry anymore. Are there any safe spaces free from sexual harassment, that have locally sourced food, that pay people enough? I don't think so."
What now?
Issues around sexual harassment, racism and tipping have been simmering underneath the surface of the restaurant industry for a long time, and there are no fast or easy ways to solve them. It starts, perhaps, with having some difficult conversations.
"We are survivors," Eans says. "We have seen and dealt with a lot, especially after this last year, but we need to start having these hard conversations, because right now abuse is happening in this industry, and we still aren't talking about it."
Corcoran suggests the industry start with employee handbooks. "We just need to start with the basic stuff in this industry. Guests don't really want to think too hard about our struggles to make restaurants safe spaces to work; they just want to go out and enjoy their oysters and Champagne."
Corcoran is proud of the work she did as general manager at Ça Va to provide training for her employees and establish policies to protect not only her staff but her guests from predatory behavior. But she still thinks about what she would do differently if she ever started a new restaurant or bar. To start, she would…
"Eliminate tipping: I could never open a place that has the kind of wage disparity or fosters racism and sexism like tipping does. I would have a starting wage set at $15 an hour.
Fight for healthcare – and mental health care – for all: We need the federal government to step in and provide healthcare because small business owners can't pay for it. I would also want to create a mental health credit that employees could use to take time off – maybe even provide money or a fund for a therapist when one was needed. We really need to define what work-life balance looks like in this industry. For me, it looks like eight glasses of water, three meals and eight hours of sleep a day.
Be transparent with food prices: People have to realize that ethical food costs more. The small local farmers that I used at Ça Va don't get the same kind of government subsides as large commodity farmers. Food is political, and we have to fight for what we think is right.
End the epidemic of sexual harassment and assault: Having access to HR help is something that needs to happen, and who that HR firm works for has to be a conversation – some are there to protect the bad actors instead of the accusers.
Compile an open-source restaurant handbook: We need to create and share job descriptions, employee handbooks and welcome packets that are available to any restaurant to download. We could put them on Google Drive, but the laws are different in each state. These are basic things that most companies have, but the restaurant industry doesn't.
Create a union for service workers: Ideally, this would help protect people who work in this industry from predatory employers."
Wagner also thinks the industry should consider developing a guide to help people support food and drink establishments that meet specific criteria for promoting healthy working environments.
"I would also like to see us develop a system where we could help people vote with their dollars by allowing people to knowingly support, and even invest in, ethical restaurants," she says. "It could be a certification process that would measure healthy business practices, including both the health of the culture as well as their business practices. Each bar and restaurant would have to meet a certain set of criteria in order to qualify for this program. It could also be something that food press, magazines and even [the] James Beard [Foundation] could look at before they hand someone problematic, like David Chang, another award."
Although the industry is facing a major moment of reckoning, both locally and nationally, restaurants – and the people who work in them – are worth saving. The conversation about how to do so must start now.