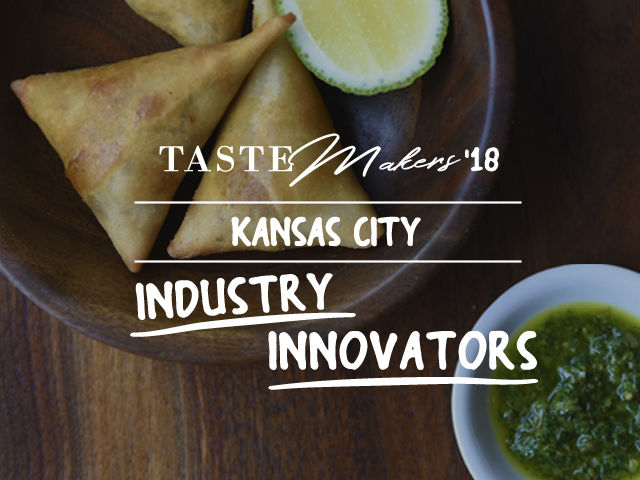 Every year in our annual Tastemakers issue, we say that there's never been as much creativity or energy in the local restaurant scene as there is right now – and every year it's true. That's because the volume of talent and innovation we see year after year only continues to grow and flourish. The Midwest is teeming with highly skilled and creative chefs, sommeliers, mixologists and hospitality professionals, and it's our pleasure to share the following Tastemakers whose boundary-pushing work caught our attention this year.
We're shining a spotlight on Industry Innovators: the professionals who are actively involved in defining what it means to eat and drink in our region. Much of that forward movement is also reflected in our list of Best New Restaurants of 2017, a roundup of the can't-miss spots that have opened in the past year.
We're lucky to live, eat and drink in the Midwest, where there is always something new and exciting to savor.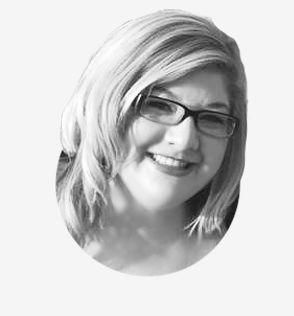 Katee McLean, Krokstrom Klubb & Market
Katee McLean wants you to know that Scandinavian food is really good, even if you have reservations about sill (pickled herring) or surströmming (fermented herring) or lutefisk (dried fish rehydrated with rye). Those are just a few of the Swedish dishes McLean grew up eating, along with potato pancakes and Swedish meatballs. To McLean, Scandinavian cuisine is all about comfort, and yet there are more than a few surprise flavors to excite the adventurous palate. McLean opened her popular Kansas City restaurant, Krokstrom Klubb & Market, with her husband and general manager, Josh Rogers, on Valentine's Day in 2016. Krokstrom serves dual purposes for McLean: First, she aims to pay homage to her heritage (her paternal great-great-great-grandfather arrived in the U.S. in the early 1860s). Second, she considers her menu an opportunity to bring an element of diversity to the local dining scene. Every menu item is rooted in Scandinavian tradition or culture in some fashion, and some are even modified from old family recipes. Right now, McLean is focused on bringing Sweden's fika culture – a daily coffee-and-sweets break – to life at the restaurant with a wide array of pastries, desserts and her Swedish egg coffee (also known as "church basement coffee"). She's started hosting regular pop-up dinners featuring guest chefs in an effort to share her space, create opportunities for other cooks in the industry and expand the community – an idea, she says, that also has Scandinavian roots. –Natalie Gallagher
Krokstrom Klubb & Market, 3601 Broadway, Midtown, Kansas City, Missouri, 816.599.7531, klubbkrokstrom.com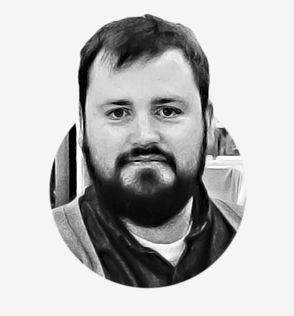 Aaron Prater, Johnson County Community College
Aaron Prater has experienced an unusual path to success – even in an industry with few conventional paths. Prater was raised in the rich food culture of New Orleans before enlisting in the U.S. Marine Corps. He then pursued a career in the food and beverage industry, which included graduating from the Hospitality and Culinary program at Johnson County Community College in Overland Park, Kansas, and working as general manager at Delaware Café with chefs Joe West and Spencer Knipper. He opened specialty food shop and café The Sundry in Kansas City in 2015, yet sold his stake of the business just two years later to teach at his alma mater. As a chef instructor, Prater guides students in their coursework as well as mentors them in the school's elite Chef Apprenticeship program, which places students in the city's finest kitchens. Prater's specialty is teaching modern cooking techniques, even working with local machinists to fabricate equipment to push the boundaries of molecular gastronomy. He balances that forward-thinking approach with reverence for traditional technique, and strives to keep improving through research and travel. –April Fleming
Johnson County Community College, 12345 College Blvd., Overland Park, 913.469.8500, jccc.edu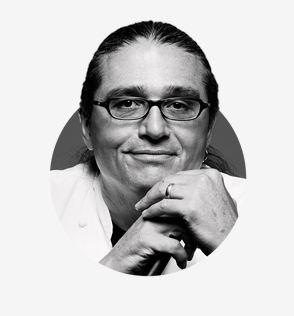 Michael Smith, Michael Smith Restaurant
Michael Smith is a storied name in Kansas City. The James Beard Award-winning chef has helmed his eponymous fine-dining restaurant in the Crossroads Arts District for a decade, and its more casual next-door sister eatery, Extra Virgin, has been a mainstay for almost as long. It's safe to say that he's one of Kansas City's old guard, and it would be easy for his menu to be predictable at this point – yet Smith stays sharp. When Michael Smith Restaurant celebrated its 10th anniversary in August, he announced a one-year "sabbatical" wherein he would reinvent the restaurant and transform the menu into a haven for traditional, elegant Italian comfort food. Smith is calling the year-long experiment Finding Guido, an homage to the Michelin-starred Guido Ristorante in Italy's Piedmont region, where – after a tumultuous journey – Smith had one of his most memorable dining experiences. His newfound inspiration manifests powerfully in the menu at Michael Smith, which features no fewer than nine housemade pastas, including an exquisite pistachio spaccatelli with chanterelle mushrooms and sweetbreads. For Smith, the joy of cooking hasn't worn off – and if the beautiful plates he sends out aren't evidence enough, one needs only to take a glance around the dining room. Often you'll spot Smith talking animatedly to guests about the stories behind his dishes. –Natalie Gallagher
Michael Smith Restaurant, 1900 Main St., Crossroads Arts District, Kansas City, Missouri, 816.842.2202,michaelsmithkc.com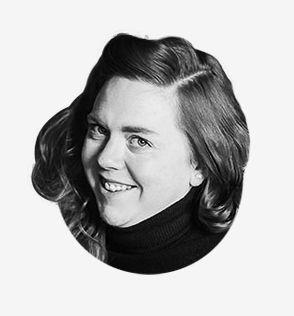 Caitlin Corcoran, Ça Va
In just three years, Caitlin Corcoran, general manager and partner at Ça Va, has turned the comfortably elegant Westport Champagne bar from a cozy, in-the-know secret into one of Kansas City's most popular hangouts. Even The New York Times has taken notice, praising its lovely and unpretentious approach. On any given night, you'll see Corcoran wearing every hat in the establishment – greeting customers, pouring sparkling wine, running food and making up meat and cheese boards – all while maintaining Ça Va's celebratory vibe. She's particularly fond of cracking open natural wines and educating customers about the nuances in winemaking, as well as promoting wines made by female winemakers. Education is key to Corcoran's approach; last summer she earned her certified sommelier distinction after acing the level two exam, which requires students to pass blind tasting, theory and service components. Her commitment to developing her wine knowledge extends beyond Ça Va: She's a core member and founder of Gang of Pour, a group of local wine and beverage experts that meets twice monthly to discuss industry topics, like theory knowledge, hospitality concerns and, of course, further learning about wine and spirits. For Corcoran, the learning process never stops, and the Kansas City bar scene is all the better for it. –April Fleming
Ça Va, 4149 Pennsylvania Ave., Westport, Kansas City, Missouri, 816.255.3934, cavakc.com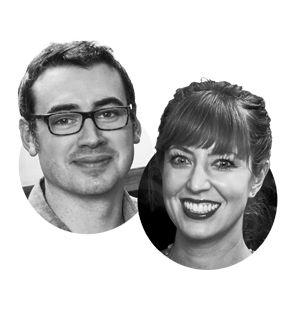 Nick and Leslie Goellner, The Antler Room
The Antler Room marks a full-circle journey for husband-and-wife team Nick and Leslie Goellner. After graduating from the French Culinary School in New York City, Nick, a Stillwell, Kansas, native, worked at Allegretti in New York and Robert Morris Inn on Chesapeake Bay before returning to Kansas City to work as the sous chef at The Rieger. That's where he met Leslie, who was working as the restaurant's general manager. From there, the two took their talents to San Francisco before Nick landed a prestigious internship at chef René Redzepi's world-renowned Noma in Copenhagen. In August 2015, the pair returned home to develop their own restaurant, The Antler Room, which debuted in the Hospital Hill neighborhood in October 2016. The cozy, stylish restaurant is the sum of the Goellners' experiences and vision. The eclectic and frequently changing menu is designed around small plates, with the idea that guests can try a little of a lot – which is, incidentally, how the Goellners describe their day-to-day. Nick runs the kitchen and Leslie is the front-of-house and bar manager, yet both emphasize collaboration. They consult each other on food-and-drink pairings, and Nick shares creative credit on the menu with his two sous chefs, Nick Chiaro and Andrew Heimburger. The vision seems to be working: In the year The Antler Room opened, the restaurant has garnered national acclaim from the likes of Bon Appétit, which named it one of 50 finalists for best new restaurants in the country. –Natalie Gallagher
Ça Va, 4149 Pennsylvania Ave., Westport, Kansas City, Missouri, 816.255.3934, cavakc.com